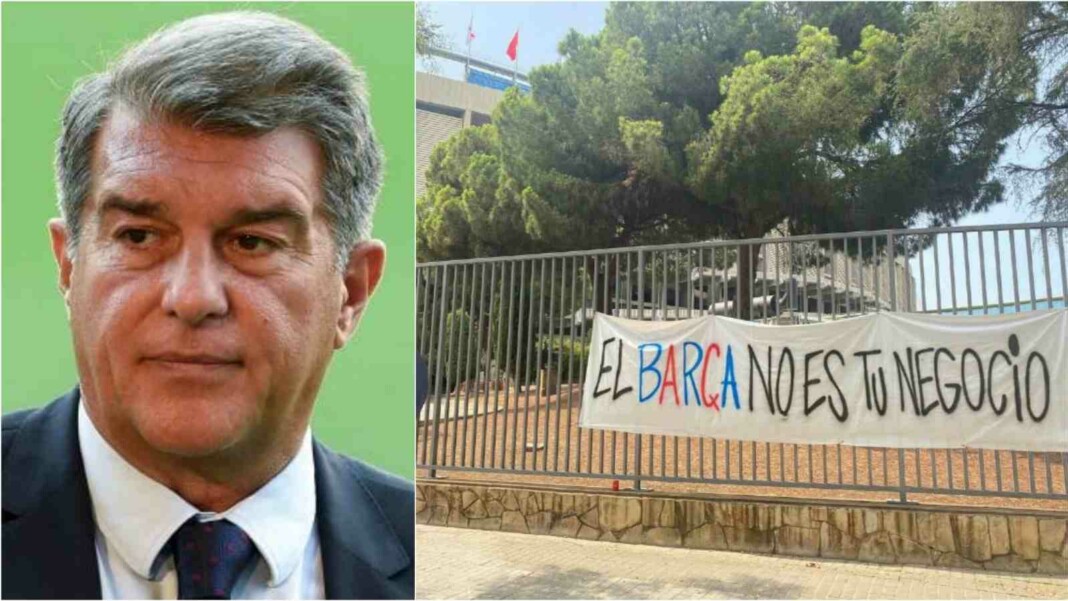 Moises Llorens ESPN's most reliable source reported that several posters and banners can be seen outside the Camp Nou in protest of Barcelona president Joan Laporta ahead of Barcelona's league opener against Real Sociedad.
The banners outside Barcelona's stadium expresses some harsh slogans against the president, displaying the disappointment and frustration of the Catalan fans. Messages like "Laporta Traitor" and "Barcelona is none of your business" are just a few of the many messages displayed outside the Nou Camp.
Laporta's vacation immediately after Messi's exit from the club upset many fans and they took a direct hit at the President by saying "You're in Ibiza and Messi in Paris".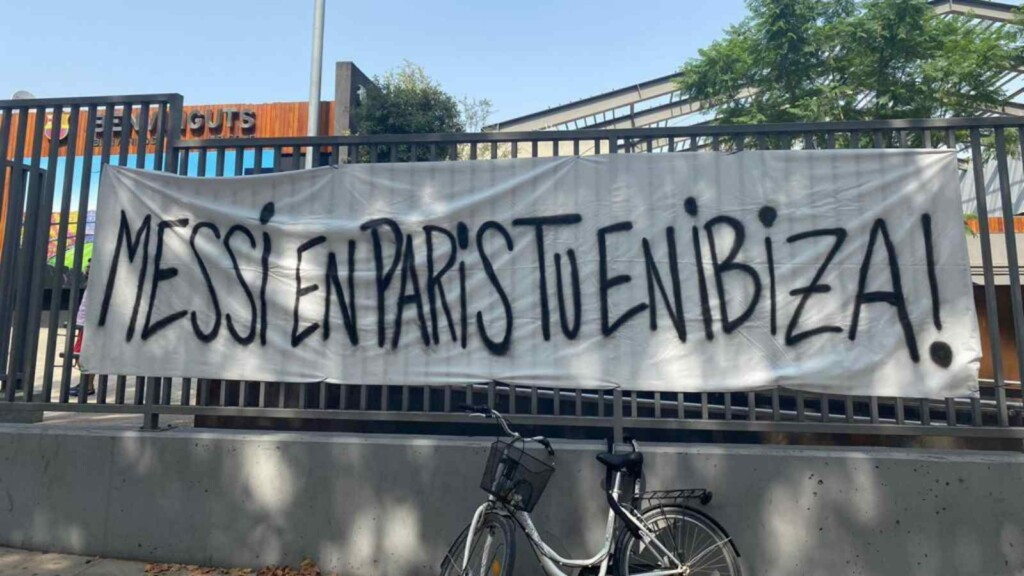 Some banners went on another level further saying "Servant of Florentino" suggesting that Laporta chose to prioritize the Super League over Lionel Messi as asked by the Real Madrid president Florentino Perez.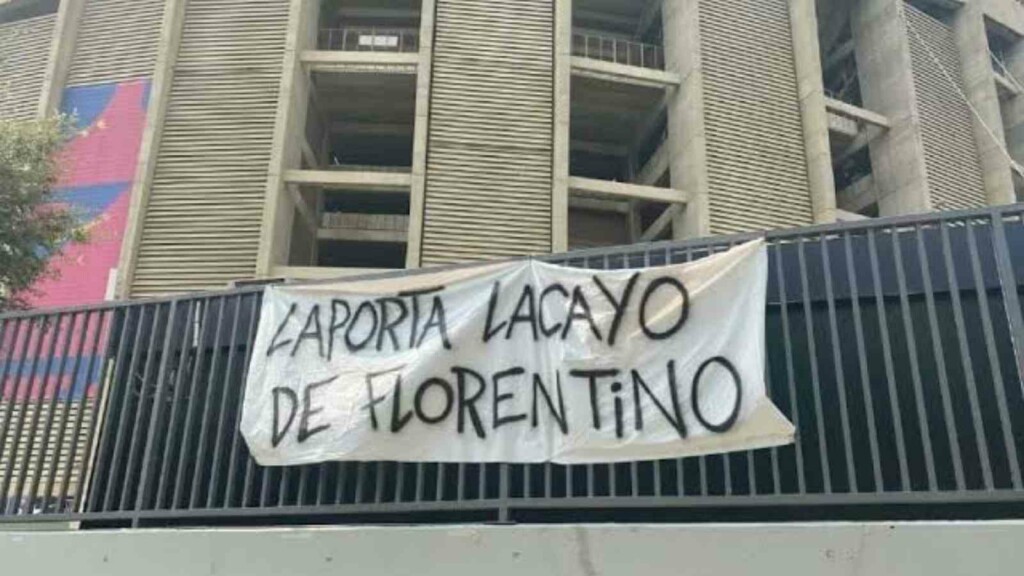 Catalan fans feel betrayed by Joan Laporta
Laporta's shocking announcement about Lionel Messi not continuing at Barcelona made the fans feel betrayed, who promised to keep the Argentine if elected President of the club.
Despite adequate backing, it was not financially possible to sign the record Ballon d'Or winner, but there is a sentiment that not enough effort was put into his renewal. The various banners around the Camp Nou clearly reflects the mood of the Catalan city. Frustration and dissent is the emotion on the mind of most of the Barcelona fans now.
It remains to seen that how Joan Laporta and his board handle this direct criticism from the Catalan fans. Letting go of Lionel Messi was clearly an unpopular decision. The fans are not really happy about it.
Also Read : Premier League: Tottenham Hotspurs vs Manchester City Player Ratings as Spurs overcome City