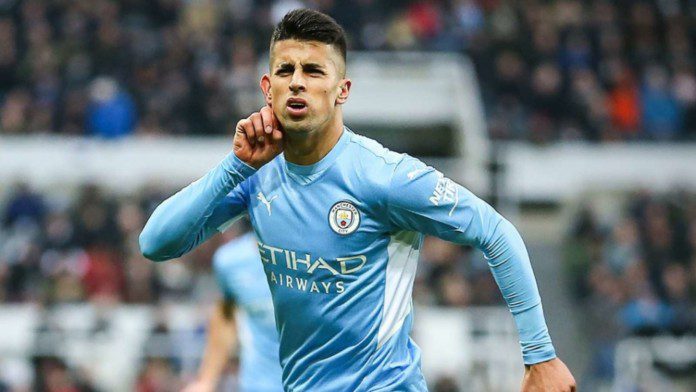 Manchester City have started to hit top gear at the St James' Park against a struggling Newcastle Unite outfit, to get themselves a 2-0 lead at the halftime break. The goals for the Premier League champions have come from two of their defending players, which just shows the amount of quality they have in their ranks at the moment.
Ruben Dias' opener was followed up with a sensational goal from Joao Cancelo, who continues to shine the brightest among the Manchester City players this season. City's first goal came from a series of defensive errors from the Magpies' defenders as Ruben Dias pounced on an open header right in front of the goal, to give them the led just after 5 minutes.
Joao Cancelo scored his first goal in the Premier League this season
The second goal for Pep Guardiola was something out of the top draw, as Joao Cancelo skipped past 4 Newcastle defenders to get in a ferocious strike onto the top corner past a helpless Dubravka in goal. The Portuguese right-back received the ball in the centre of the pitch and went on an amazing run going beyond Newcastle United's Willock and Hayden, who were both left on the floor.
Even after that Cancelo had plenty of work to do, as he cut inside on his favoured right foot to unleash the powerful strike with the Newcastle central defenders guilty of not coming out earlier to block or foul the player.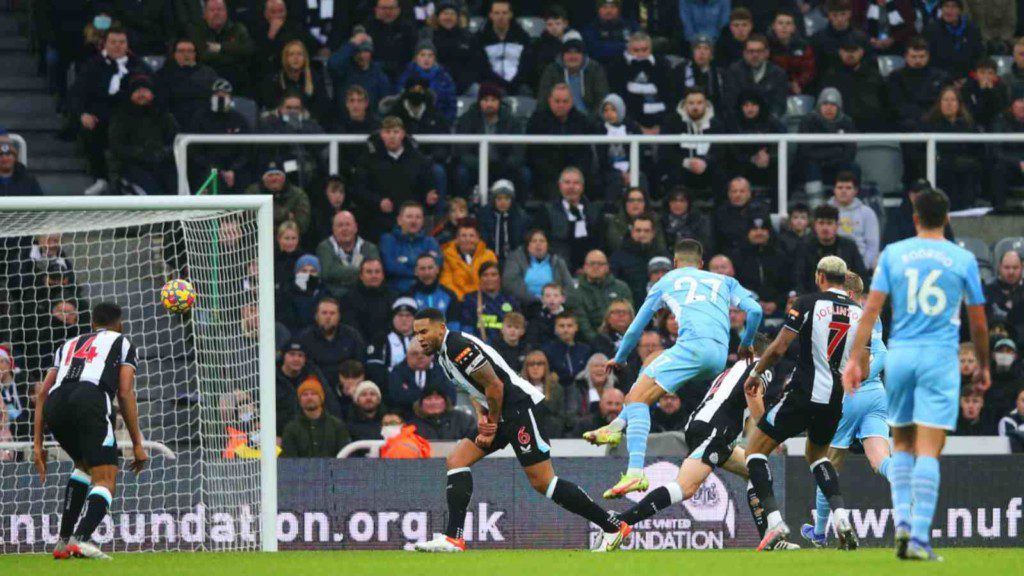 Joao Cancelo continued his hot streak in a City shirt this season, as he scored his third goal, which is in addition to a handsome figure of seven assists, in all competitions. However, this goal would be special for him since it was his first this season in the Premier League and has given City breathing space for the second half to come against the Magpies.
Also Read: LaLiga: Barcelona vs Elche player ratings as Barcelona secured a hard-fought win at Camp Nou