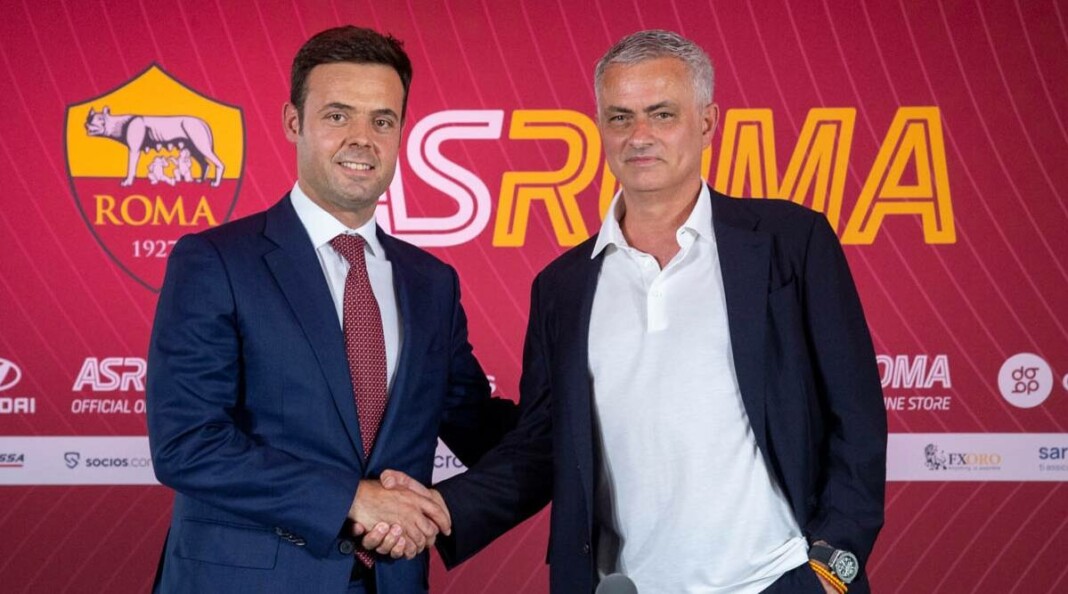 Jose Mourinho has officially presented as the new manager of AS Roma, after about two months later than the official announcement which was made back in May. Mourinho was sacked from his previous job as Tottenham manager after their European Super League debacle, which meant his managerial career at a Premier League club was yet again brought to a premature ending.
Jose Mourinho has been sacked from his last three managerial jobs- first at Chelsea, followed by Manchester United and then Tottenham this year. However, at the official presentation of him at the Italian club, the Portuguese manager has defended his stay at the clubs and called it a success mission, rather than what people believe.
Jose Mourinho has a tough rebuilding job at AS Roma this season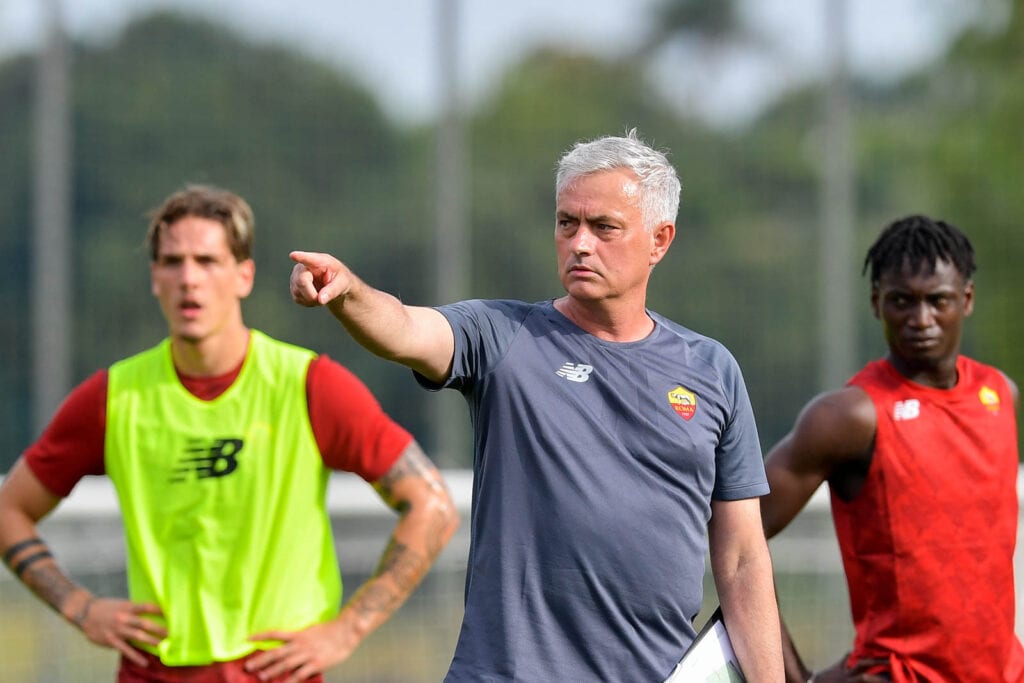 Mourinho won three titles at Manchester United- The FA Community Shield, Europa League and EFL Cup- with a squad which wasn't as good as the one United assembled during the reign of Ole Gunnar Solskjaer. He also led United to a second place finish in the Premier League, which he considers his biggest achievement at the club.
Jose Mourinho also enjoyed a great start to life as Tottenham manager this season, where his side were at the top of the Premier League table after about 10 games, but it all fell apart towards the end and they eventually moved to 7th in the league under him. But he managed to take Tottenham into the finals of the Carabao Cup which he could not manage as he was sacked days before the final.
The new AS Roma boss spoke on these lines at the official presentation to remind everyone of his successes at the former clubs and not only the bad results.
Mourinho told reporters: "I am a victim of everything I have done before. I am victim of how people look at me now, unfortunately.
"At Manchester United, I won three trophies and it was called a disaster. At Tottenham, after arriving in a tough moment, I reached a final that I was unable to lead the side out in. What is a disaster for me would be an amazing achievement for others."
Also Read: Jose Mourinho named AS Roma manager for the next season