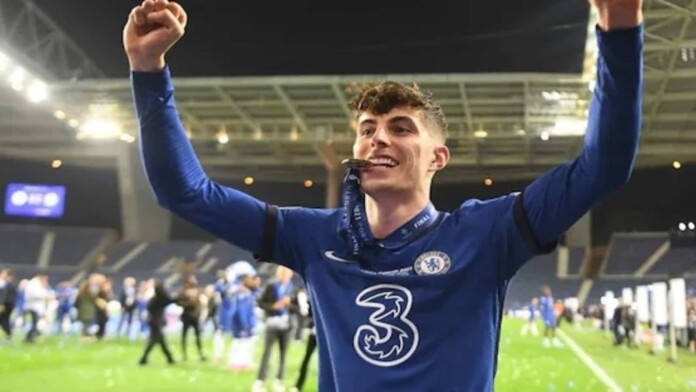 Chelsea's Kai Havertz scored the most important goal that won the Blues their second Champions League title, was seemingly overwhelmed after the win.
The 21-year-old German struck in the 42nd minute to give Chelsea a deserved victory, instantly redeeming a large chunk of the club-record £72 million his signing cost the club when he joined from Bayer Leverkusen last summer. Havertz scored his first-ever Champions League goal, racing on to Mason Mount's superb through ball and evading the out-rushing City keeper Ederson before calmly rolling the ball into an unguarded net.
"I Worked 15 Years For This", said Havertz as he reflected on his journey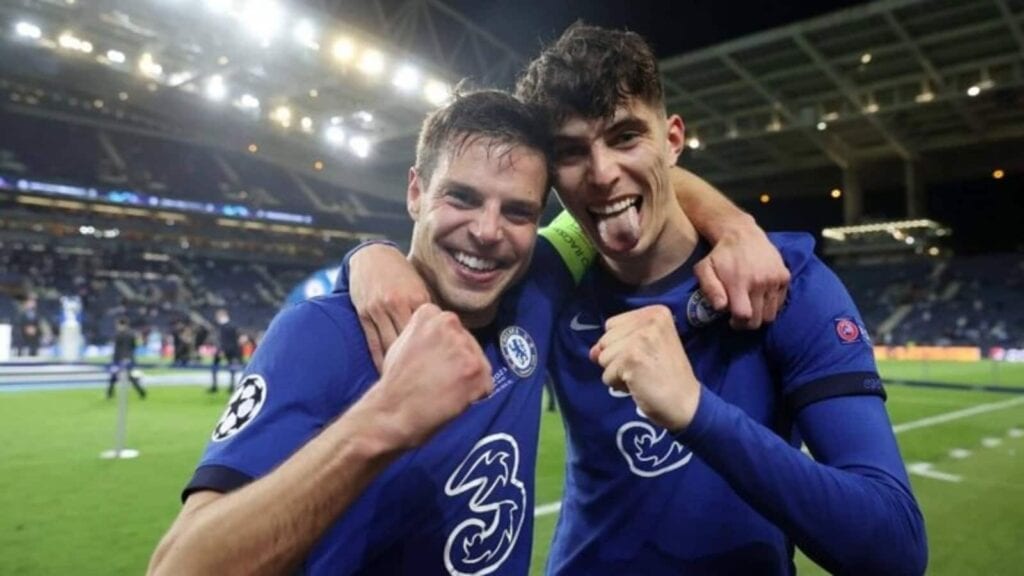 Following his big money transfer to Chelsea at the beginning of the season, Kai Havertz certainly redeemed himself of the pricetag as the 21-year-old German forward scored the club's only and decisive goal of the night in Champions League final as he sealed a 1-0 win for his side over Manchester City. The German youngster fastened on to Mason Mount's pass and evaded City keeper Ederson before rolling the ball into an empty net in the 42nd minute.
The 21-year-old's ninth goal for the Blues proved to be the most important strike of his career so far, and he was hailed by team-mates and pundits for his composure during the biggest chance of the fixture.
In the after match press conference to BT Sports, Havertz made his feelings apparent as he was cut an ecstatic figure: "I don't know what to say. I really don't know what to say. I waited a long time. Now I want to thank my family, my parents, my grandmother and my girlfriend. I don't know what to say."
"It's an incredible feeling. We deserve this.I've waited 15 years for this moment and now it's here." said a humble Havertz as he reflected on his journey to the top stage.
When he was asked about being the most expensive player in Chelsea's history and if that handed him added pressure, Havertz replied blatantly; "I don't give a f*ck now!. We've won the f*cking Champions League!".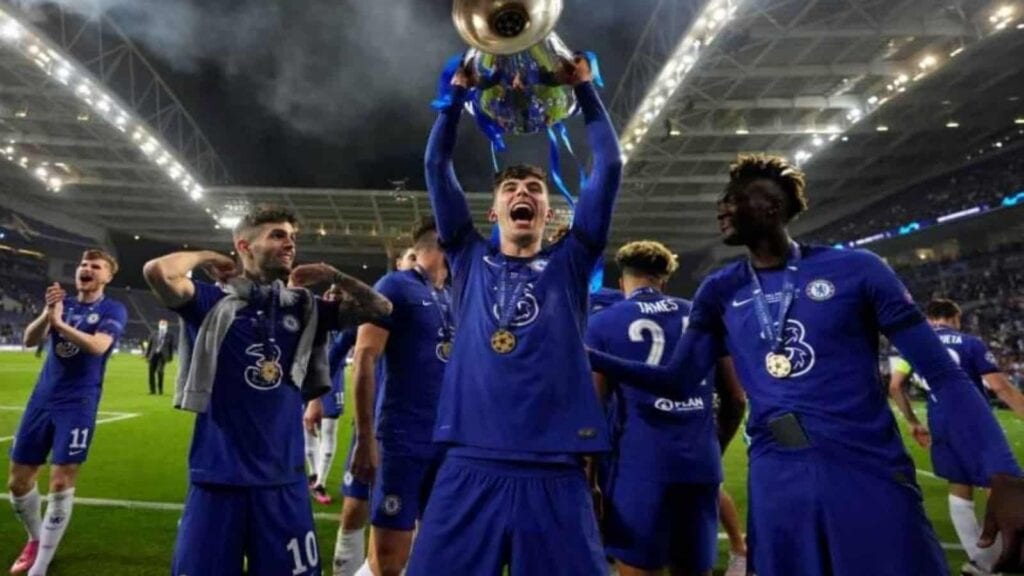 Chelsea skipper joined him in the press conference and heaped praise on his teammate. "He deserves that, it's been a tough season," said Chelsea skipper Cesar Azpilicueta, hugging his teammate.
"Havertz's mentality is top, this guy will be a superstar, he ran like crazy, this is why he deserves this.
"I came here in 2012 after that Champions League win. I wanted to repeat that Champions League success. It is amazing. My family are here. It is a special, special day." added Azpilicueta.
Havertz later apologized for the swearing in his tweet.
After the celebrations had calmed, Havertz, the man of the moment, welcomed girlfriend Sophia to the pitch and shared an emotional embrace while holding the trophy.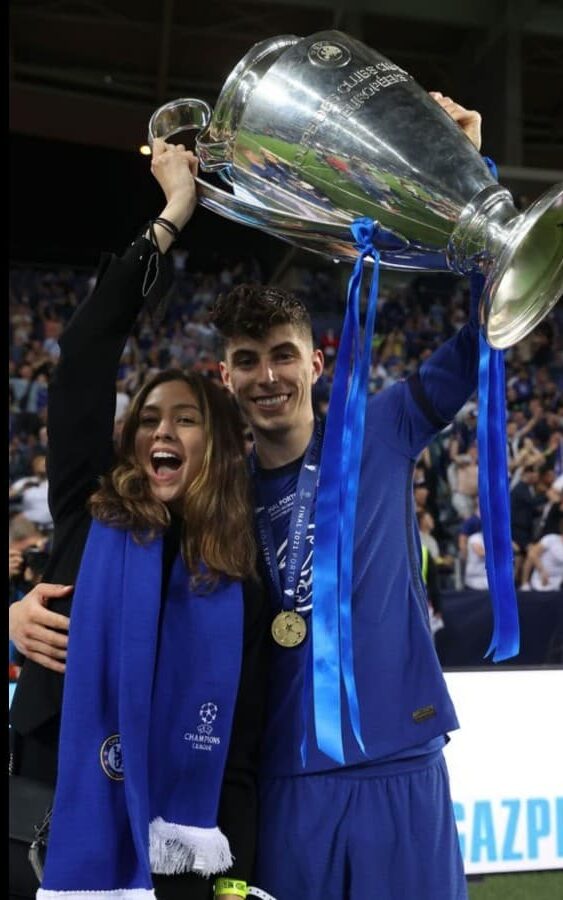 Havertz arrived at Stamford Bridge from Bayer Leverkusen ahead of the 2020-21 season in a deal worth a reported £71million, but the Germany struggled to make an impact at times during his maiden campaign.
However, he stole the show at Estadio do Dragao, as he became the first player to score his maiden Champions League goal in the final since Ilkay Gundogan in 2013 with the game's only goal after 42 minutes. Indeed, with his very first goal in the tournament, Havertz has already secured legendary status at Stamford Bridge.
Also Read : Chelsea's manager Thomas Tuchel expects a contract extention deal after the incredible Champions League triumph