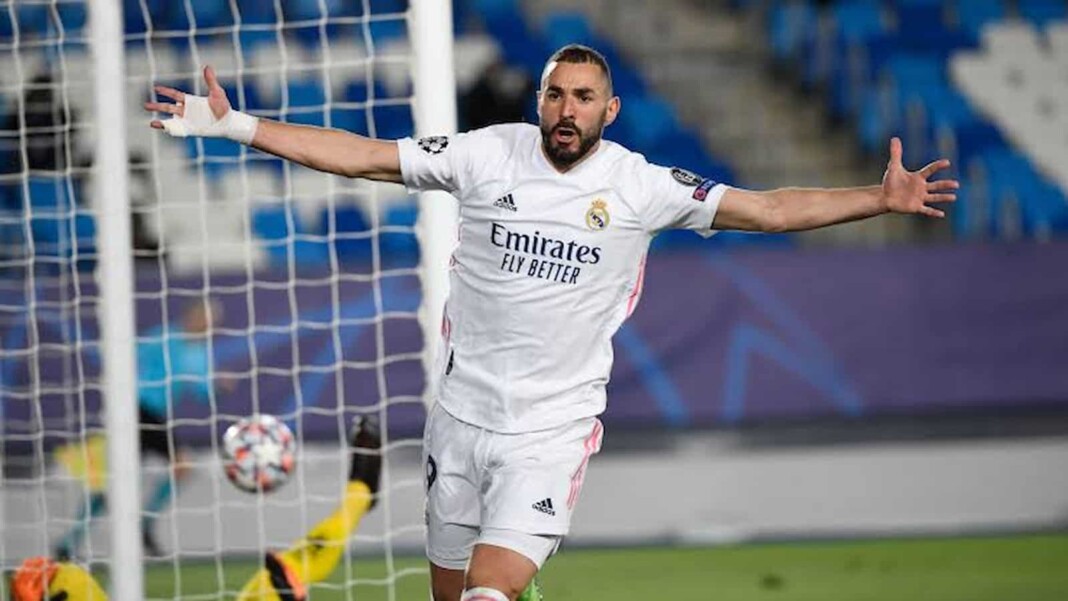 Karim Benzema has not played for France since 2015, after an alleged involvement in an attempt to blackmail his former Les Bleus teammate Mathieu Valbuena. , but could now be recalled to the squad by Didier Deschamps for Euro 2020 this summer.
The Real Madrid striker, who has scored 27 goals in 81 appearances for his country, looks well in race to be one of France's main forward options along with Antoine Griezmann and Kylian Mbappe. Karim Benzema was earlier named as the best French player playing abroad by the UNFP (France's National Union of Professional Football Players) and this has particularly increased his chances to get the much awaited call up. Benzema, who also landed this award in 2019, is enjoying an excellent campaign, in which he has plundered 29 goals and provided eight assists for Real Madrid across all competitions.
Karim Benzema likely to be added to the 26-man roster by Didier Deschamps ahead of the European championships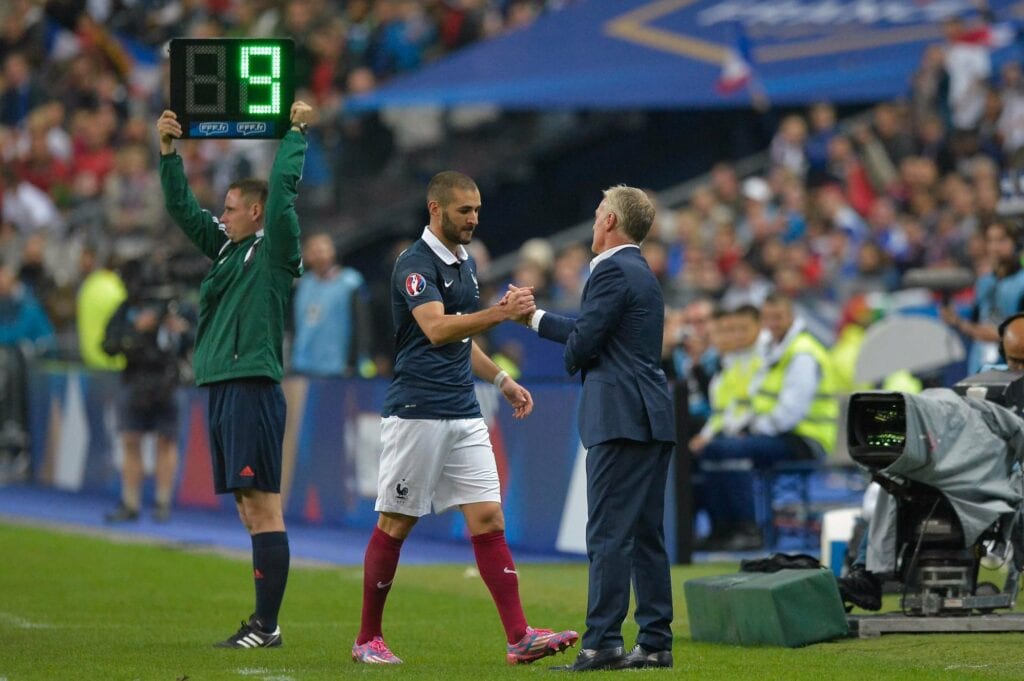 Karim Benzema is reportedly set for a shock recall to the France squad for Euro 2020 after a six-year absence. The Real Madrid striker has not played for his country since 2015 after an alleged involvement in a sex-tape scandal against team-mate Mathieu Valbuena.
Benzema had also been much critical of the French national team coach when he said in 2016 that Deschamps had "bowed to the pressure of a racist part of France" when leaving the him out of the Euros squad that year.
While Deschamps has not picked him since October 2015 and said he would "never forget" Benzema's comments, he had never stated that he would not call him up again. French Football Federation president Noel Le Graet has also done a lot to bring Benzema back, despite their ups and downs over the last six years.
Le Parisien reports that Benzema is likely to be included in the 26-man squad list on Tuesday evening following L'Equipe's revelation that he was being strongly considered by the coach. 
It was reported by Le Parisien that "recalling Benzema is now opportune from a strict sporting point of view and does not present, in any way whatsoever, any risk for the balance and harmony of the France group".
Antoine Griezmann, Kylian Mbappe, Kingsley Coman, Olivier Giroud, Ousmane Dembele, Wissam Ben Yedder and Anthony Martial are likely to get featured, with Benzema also a frontrunner following his incredible season.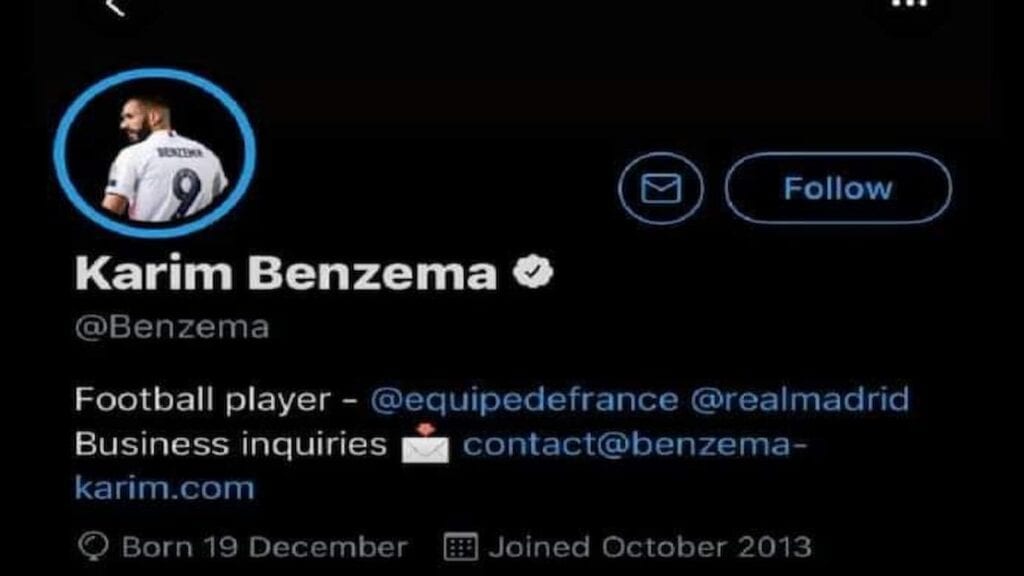 The news is highly speculated as Benzema added "Football player – @equipedefrance @realmadrid" to his Twitter bio earlier today and followed the French national team on social Media with The French team also following him back.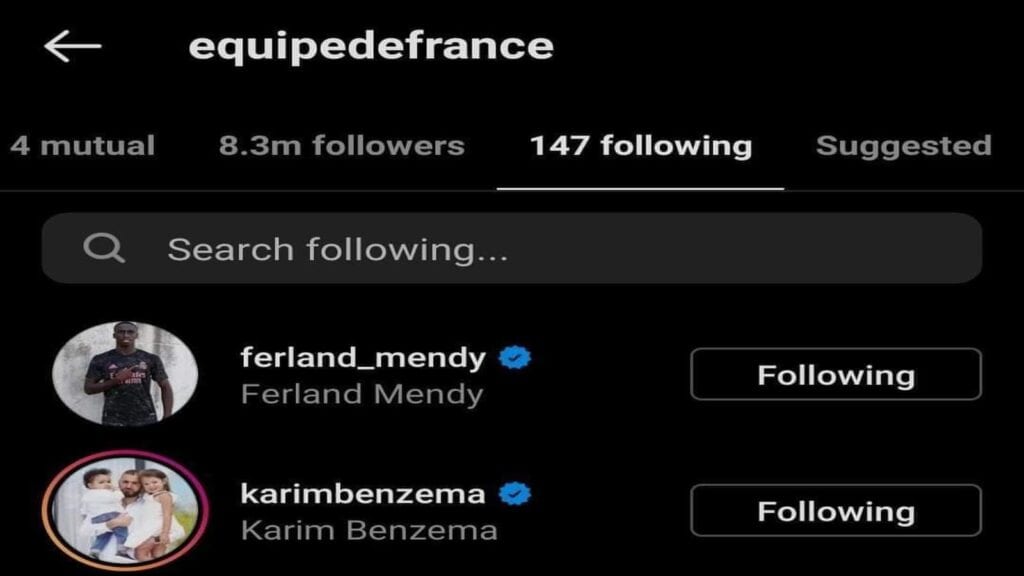 This Monday, Benzema won the award for Best French Player playing abroad by UNFP for the 2020-2021 season, ahead Hugo Lloris, N'Golo Kante, Ousmane Dembele, his Real Madrid compatriot Ferland Mendy and all the others. The attacker could form a very appealing and entertaining offensive line with Kylian Mbappe and Antoine Griezmann, making France one of the favorites to conquer the Euro. He's been one of Madrid's most notable players since Cristiano Ronaldo's departure, showing great leadership skills and definitely deserves to be on the list.
The No.9 is proud to have been recognized for his season, which could still end with Real Madrid winning La Liga Santander, and he has scored 29 goals and assisted 8 times across all competitions in the course of this campaign.
"I'm very honoured to have received this trophy for being the best French footballer abroad," Benzema said on social media. "Thank you to all of the players who voted for me.
"Thanks to my fans as well for their support and unwavering trust. This award is for you."
France's European campaign begins on 15th June when they take on other heavyweights Germany in a Group F fixture. France also face Portugal and Hungary in a group which has been likely termed as the group of death.
Also Read : Roy Keane named as the fourth player to enter the Premier League's Hall of Fame, following former Manchester United team-mate Eric Cantona