Another day and another story of a sportsman being forced to resort to puny jobs to make his ends meet in India. This time it is women's football player Sangeeta Soren. 20-year-old Soren had received a national call-up last year before the pandemic brought the world to its knees. The lockdown forced her to work as a daily-wage labourer at a Brick Kiln in Dhanbad's Basamudi village.
Last year, a video showing Soren seeking help during the lockdown was widely shared on social media. Following her request, Jharkhand Chief Minister Hemant Soren had promised help, but it is yet to reach her. Having waited for help from the government, Soren took up a job at the brick kiln to make ends meet.
Prior to the lockdown, things were going fairly well for Sangeeta as she continued to work hard on her game despite the financial troubles of her family. Her dedication was rewarded as she was picked in U-17 India squads for age-group tournaments at the continental level in Bhutan and Thailand in 2018-19. A senior team call-up also followed for the Jharkhand player before the deadly virus shattered her dreams.
Kiren Rijiju extends financial support to Sangeeta Soren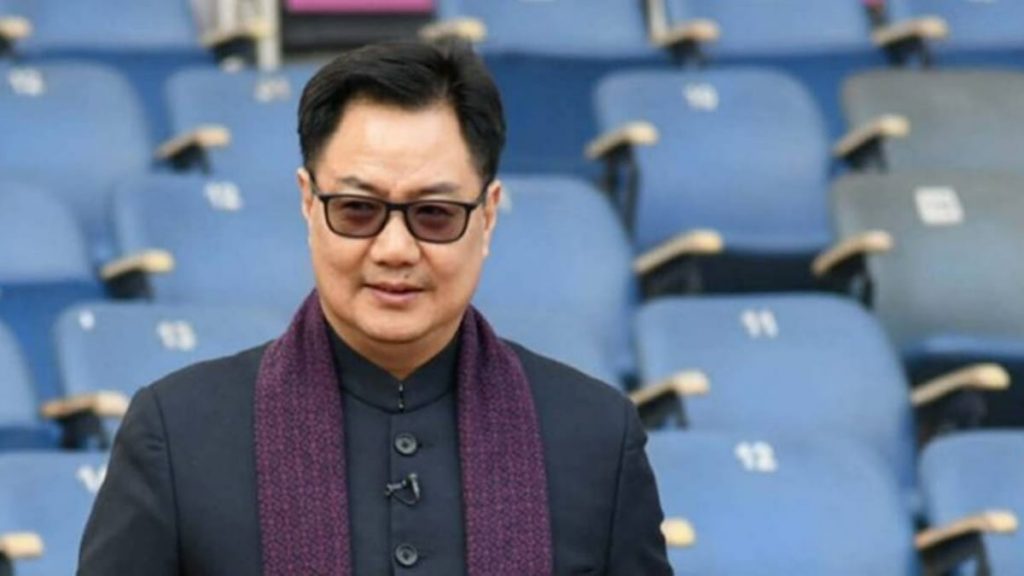 After the news of Sangeeta Soren picking a job at the brick kiln hit the mainstream, help has flooded to the budding player from all across the country. Union sports minister Kiren Rijiju took to Twitter to inform that his office will be extending financial help soon.
Also Read : Lille crowned Ligue 1 Champions as PSG fail to defend their title
"I've been informed about footballer Sangeeta Soren, who has represented India in international competitions, and is in a financial crisis in this pandemic. My office has contacted her & financial help will be extended soon. Ensuring a dignified life for athletes is our priority," his tweets read.
After the news broke, the Jharkhand government was swift to react. The state government finally came through on the promise they made last year as they provided financial assistance worth Rs 1 lakh to Sangeeta. CM Soren went on to inform that Sangeeta will e serving as the coach at the Day Boarding Football centre in Dhanbad.
Sangeeta's elder brother, who is also a daily wage labourer, has found it difficult to get work due to lockdowns. With her father partially blind, the entire burden of running the family has fallen on Sangeeta who began working at the brick kiln a couple of weeks ago with her mother.
Also Read : Cristiano Ronaldo bags another record as Juventus clinches Champions League qualification in a startling fashion