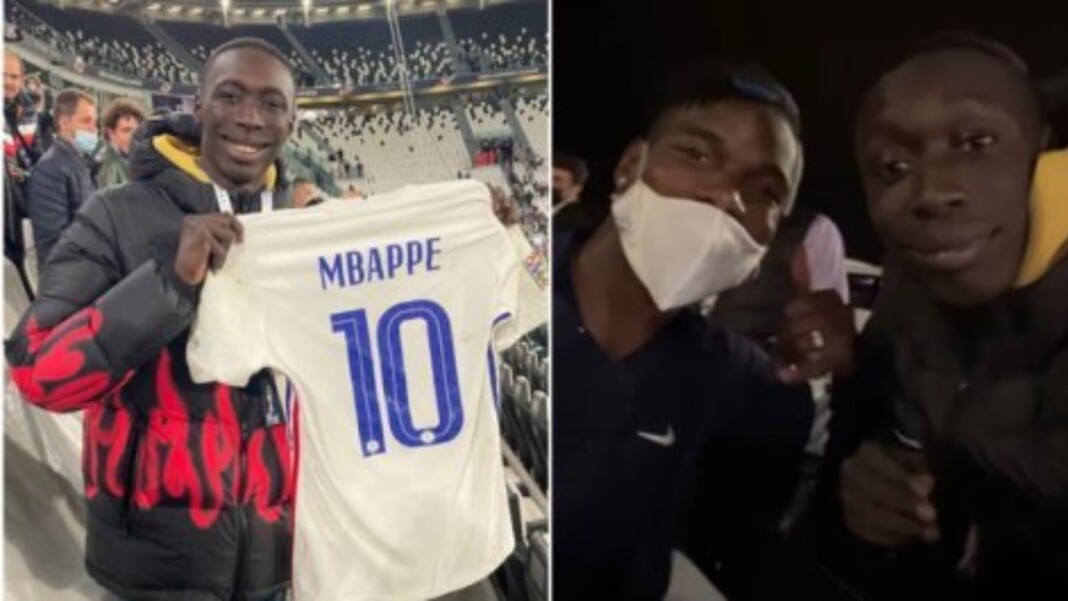 France registered an exhilarating comeback victory against Belgium in the semi-finals of the UEFA Nations League to set up a place in the finals of the championship on Sunday night. Les Bleus overcame a 2 goal deficit, to win the match 3-2 in the second half to earn a memorable victory against FIFA's current No.1 ranked side, Belgium.
After the victory, the thing which caught the eye of many followers was that France's no.10, Kylian Mbappe who had scored the second goal for his side from the penalty spot, gifted his jersey to famous TikTok star- Khaby Lame. The Italian TikTok star was present at the Juventus Stadium to witness the victory and also received a piece of memorabilia from Mbappe.
Kylian Mbappe scored the equalizer for France from the penalty spot
Mbappe who was headed towards the tunnel, after leading his side to victory spotted the Tiktok star, who was seated right above the area, and acknowledged his presence by initially waving at him. The striker, then in an act of appreciation, took off his shirt and threw it straight at Khaby, who gleefully accepted the shirt.
However, the night did not end there for Khaby Lame, as another French player acknowledged his presence on the football pitch. After Mbappe's present, the cameras shifted towards Paul Pogba who performed Khaby Lame's iconic pose of showing how things should be done by indicating with his hands as if to show this is how France had snatched the victory from the jaws of defeat against Belgium.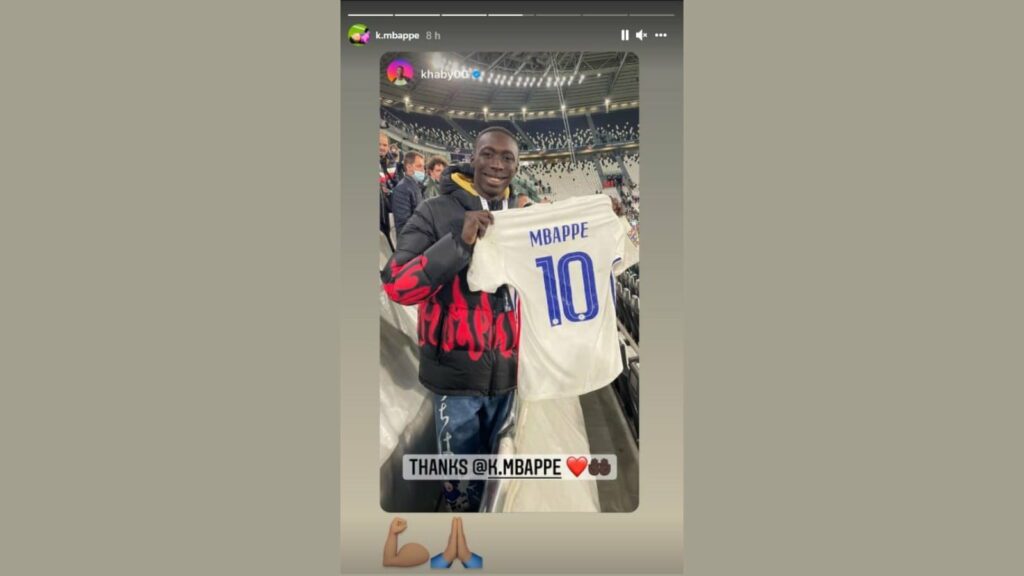 All in all, it was a great night for the new TikTok sensation, who has already made a huge name for himself and has more than 110 million followers on the social media platform.
France will look to get their hands on the UEFA Nations League trophy on Sunday when they take on Spain at San Siro and will hope for another good performance from their star striker Kylian Mbappe.
Also Read: 2022 World Cup Qualifiers: Mexico vs Honduras Live Stream, Preview and Prediction