After a trophyless 2020-21 season, Real Madrid have undergone a major overhaul in regards of both their manager and club captain. A second position finish in La Liga and a defeat in the semi-finals of the UEFA Champions League meant shades of the trophyless season in 2018/19 returned to the Spanish capital.
The new season will see a new coach in the form of Carlo Ancelotti return to the club to take over the club in tumultuous and testing times for the 13-time Champions League winners.
Real Madrid's La Liga Fixtures released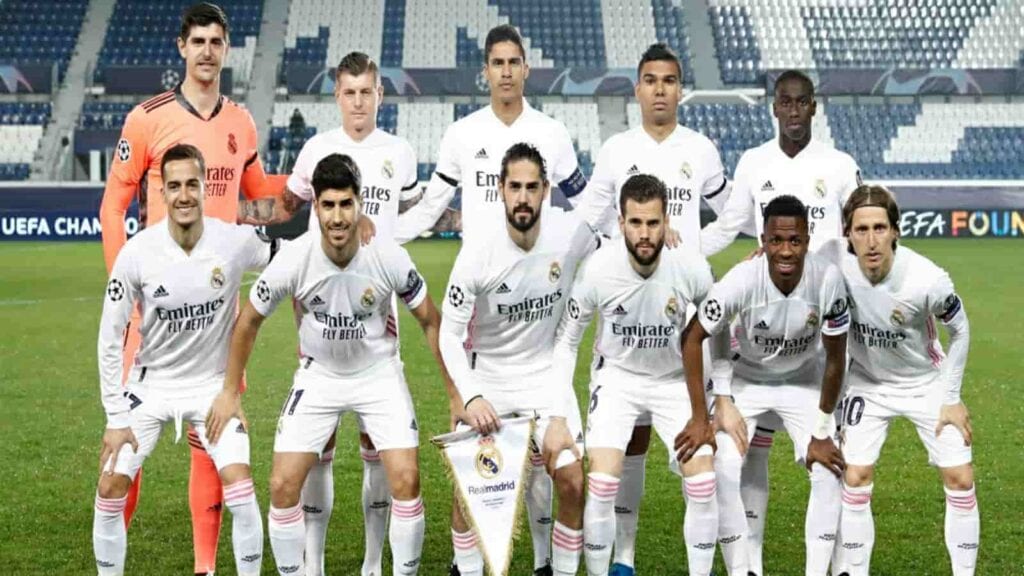 Real Madrid will begin their 2021-22 La Liga season with a trip to Alaves on the first weekend, the 15th of August. The trip will be followed by trips to Levante and and Real Betis which was granted after Los Blancos made an official request to not schedule any games before September 12.
Real will return to their home ground- the Bernabeu stadium which is currently undergoing renovation and will only be operational from 12th of September.
Real Madrid's first Clasico of the season in La Liga against eternal rivals Barcelona will be played on October 24, 2021 at Camp Nou. The Blaugranas will be welcomed to the newly opened Bernabeu stadium on March 20, 2022 as they collide in the league for the second time in 2021-22.
Real Madrid will welcome city rivals, Atletico Madrid in the Madrid derby on the 12th of December while they will take the short trip across the city on the 8th of May towards the end of the season in the return fixture.
Real Madrid fixtures La Liga 2021/22
| Matchday | Date | Match Fixtures |
| --- | --- | --- |
| 1 | Aug 15 | Alaves vs Real Madrid |
| 2 | Aug 22 | Levante vs Real Madrid |
| 3 | Aug 29 | Real Betis vs Real Madrid |
| 4 | Sep 12 | Real Madrid vs Celta Vigo |
| 5 | Sep 19 | Valencia vs Real Madrid |
| 6 | Sep 22 | Real Madrid vs Mallorca |
| 7 | Sep 26 | Real Madrid vs Villarreal |
| 8 | Oct 3 | Espanyol vs Real Madrid |
| 9 | Oct 17 | Real Madrid vs Athletic Club |
| 10 | Oct 24 | Barcelona vs Real Madrid |
| 11 | Oct 27 | Real Madrid vs Osasuna |
| 12 | Oct 31 | Elche vs Real Madrid |
| 13 | Nov 7 | Real Madrid vs Rayo Vallecano |
| 14 | Nov 21 | Granada vs Real Madrid |
| 15 | Nov 28 | Real Madrid vs Sevilla |
| 16 | Dec 5 | Real Sociedad vs Real Madrid |
| 17 | Dec 12 | Real Madrid vs Atletico Madrid |
| 18 | Dec 19 | Real Madrid vs Cadiz |
| 19 | Jan 2 | Getafe vs Real Madrid |
| 20 | Jan 9 | Real Madrid vs Valencia |
| 21 | Jan 19 | Athletic Club vs Real Madrid |
| 22 | Jan 23 | Real Madrid vs Elche |
| 23 | Feb 6 | Real Madrid vs Granada |
| 24 | Feb 13 | Villarreal vs Real Madrid |
| 25 | Feb 20 | Real Madrid vs Deportivo Alaves |
| 26 | Feb 27 | Rayo Vallecano vs Real Madrid |
| 27 | Mar 6 | Real Madrid vs Real Sociedad |
| 28 | Mar 13 | Mallorca vs Real Madrid |
| 29 | Mar 20 | Real Madrid vs Barcelona |
| 30 | Apr 3 | Celta Vigo vs Real Madrid |
| 31 | Apr 10 | Real Madrid vs Getafe |
| 32 | Apr 17 | Sevilla vs Real Madrid |
| 33 | Apr 20 | Osasuna vs Real Madrid |
| 34 | May 1 | Real Madrid vs Espanyol |
| 35 | May 8 | Atletico Madrid vs Real Madrid |
| 36 | May 11 | Real Madrid vs Levante |
| 37 | May 15 | Cadiz vs Real Madrid |
| 38 | May 22 | Real Madrid vs Real Betis |
Also Read: Manchester City Premier League Fixtures and Schedule for 2021-22