After reaching the finals of Copa America, the Argentina internationals are on top of the world. They are looking to secure their first-ever title under Lionel Messi's captaincy. In Argentina's success. Lautaro Martinez has played a huge role. Today, we will talk about Lautaro Martinez's girlfriend and read more about the Instagram star and model.
Agustina Gandolfo is Lautaro Martinez's girlfriend. They started dating and seeing each other when Lautaro Martinez made his move from Racing Club (Argentina) to Inter Milan. One of the posterboys of Italian football, Mauro Icardi introduced Agustina Gandolfo to the Argentine international. The friendship evolved in due process and they were in a relationship. Mauro Icardi's wife Wanda Nara also played a big role in introducing the two who fell in love in a skip of a heartbeat.
Who is Lautaro Martinez's Girlfriend? What one should know about her!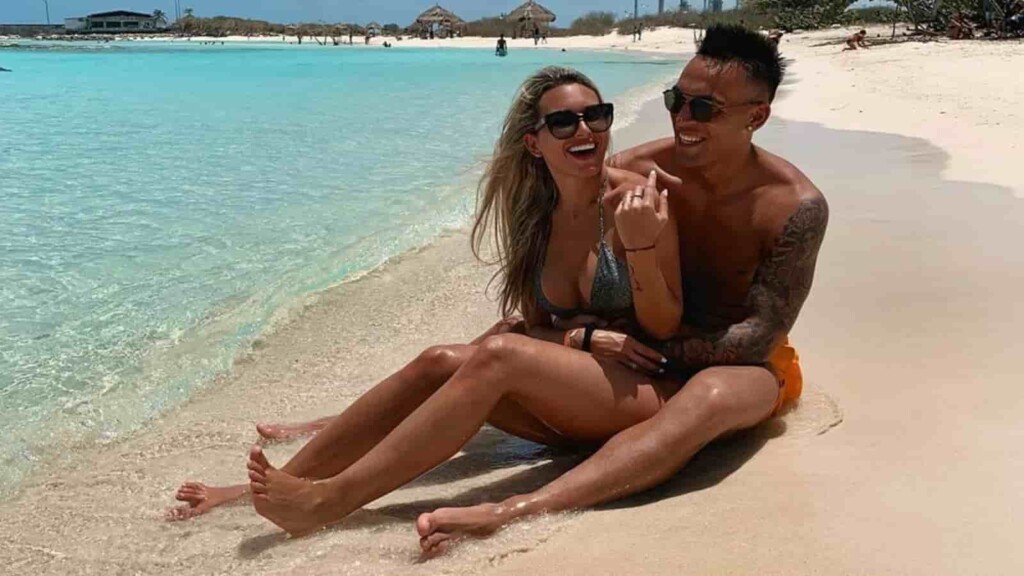 Lautaro Martinez's girlfriend, Agustina Gandolfo is 26 years old and was born in Ushuaia and was raised in the same city of Argentina. Ushuaia is the southernmost city of the South American nation. The player has a sibling, Giuli Gandolfo who is an elder sibling of the striker's girlfriend. According to her birthday, Agustina Gandolfo has a Scorpion as a zodiac sign.
Since a young age, Agustina Gandolfo is into modeling and has maintained a perfect body. She emphasizes diets and food habits which have helped her to maintain unbelievable fitness. She dropped her plan to study at University and turned into an Instagram model. She has got tons of followers because of her modeling career.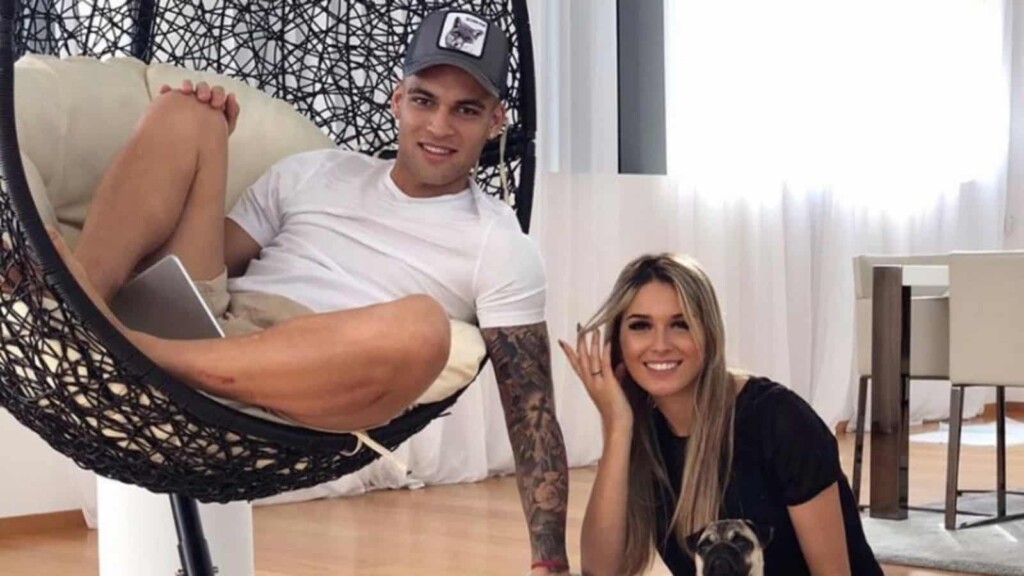 Agustina Gandolfo is not only a fitness enthusiast but also likes horseback riding and yoga along with volleyball. Before dating Lautaro Martinez, she was part of a local volleyball team in Argentina. She moved to Italy when the player made his move to Inter Milan. Agustina is seen supporting her boyfriend in as many matches as possible during the season.
Both have a girlchild, Nina and has brought much more happiness to the family., The player celebrated a goal by putting the ball inside his shirt like that of many players. Though life was hard for the Lautaro Martinez's girlfriend during the quarantine, she stated:
We sure wish you wouldn't come back…but 2020, I instead of thanking you that you're going, I thank you for teaching us so much; to appreciate
Also Read: Phil Foden's Girlfriend: Know all about the England playmaker's girlfriend