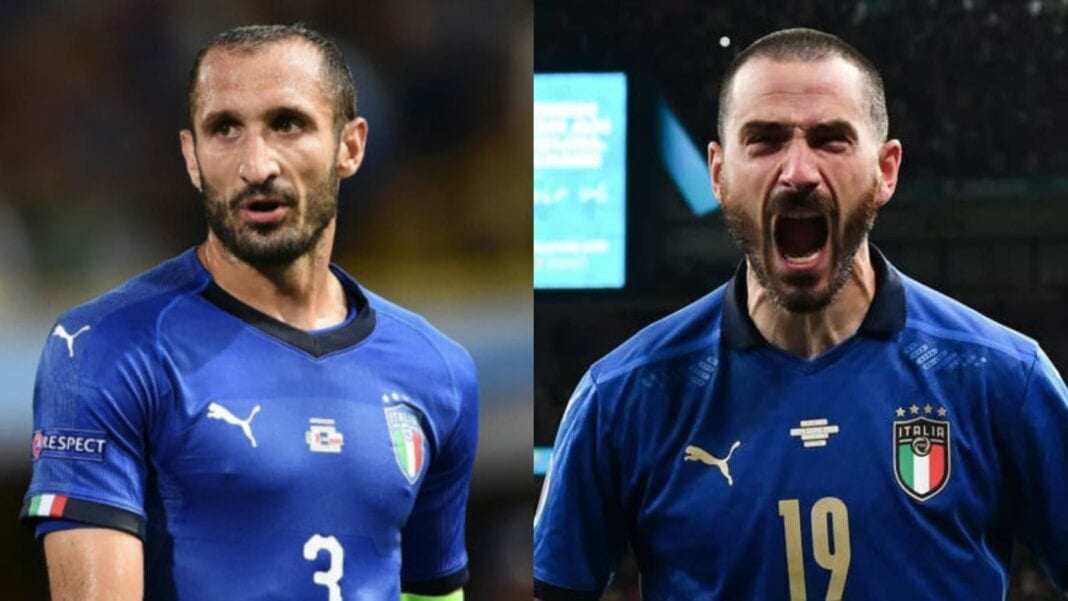 The Azzurri have finally answered their critics as Roberto Mancini's men did the unthinkable against all odds. Before the Euros, no one gave Italy a chance to go all the way. In this entire episode, two players played a big part who form the core of the team's defensive set-up. Yes, we are talking about the veteran duo of Leonardo Bonucci and Giorgio Chiellini. Both centre backs played a defining role in guarding the team's territory bringing in all their experience and tactical brilliance into play.
While critics had earlier claimed that the team's ageing defensive set-up might prove to be costly, Bonucci and Chiellini answered the critics in their own ways. Before the Euros, both players looked out of form and even some thought they are on the wrong side of their 30's so it might not be wise to fully rely on them. Giorgio Chiellini hardly played for Juventus last season as the 36-year-old faced injury concerns and even Bonucci played well in patches last season.
Come Euros and both these stalwarts proved everyone wrong. No one can forget Chiellini's blood-soaked face in 2007 when Italy was playing England under-21. The 36-year-old stood firm like an injured soldier in that game. The Euros gave him and Bonucci the platform to prove that the duo are back and stronger than ever.
This might be their last Euros ahead of next year's World Cup in Qatar but Mancini did the right thing to include them in Euros squad. The manager will be hoping the duo gives their best shot in the next year's World Cup if they continue to play. Mancini showed tremendous confidence in their abilities and knew it would be difficult for the opposition strikers to raid the Italian territory if both centre backs return to form. Both defenders showcased brilliant tactical aptitude and technical authority at the centre as injury to defender Leonardo Spinazzola didn't affect their spirits.
Leonardo Bonucci was brilliant with his tactical intelligence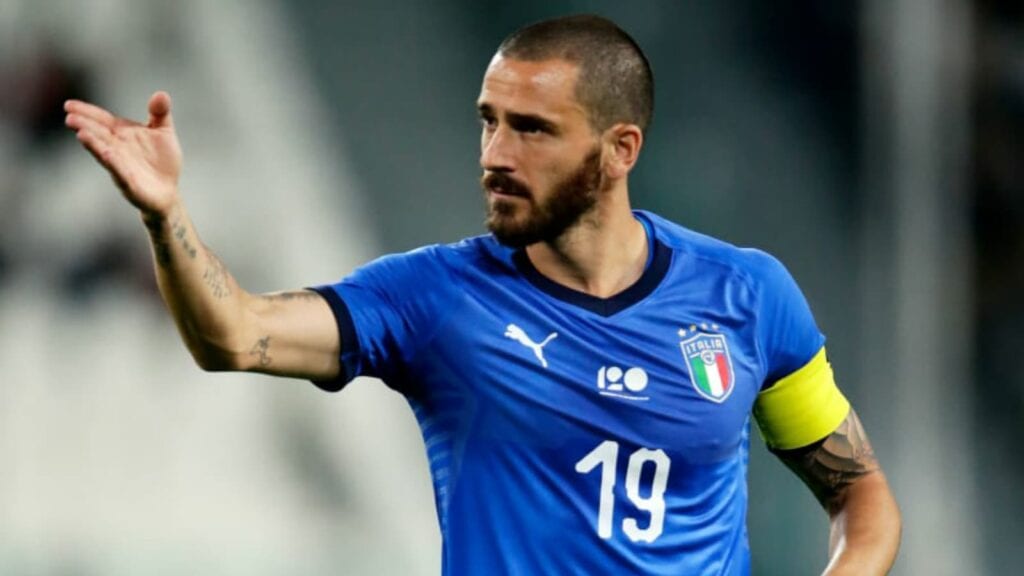 Bonucci was brilliant with his ability to win the ball with his speed and showcased stoutness to recover the possession with his speed. The 35-year-old was rock solid to keep the ball into play with his dynamite tackles against Belgium in the quarter-finals. Although Bonucci doesn't possess a masculine built but can provide solidity with his tactical awareness and clever decision making. Alongwith Chiellini, Bonucci was well supported by right-back Alessandro Florenzi.
The Juventus FC player is a healthy goal scoring option during set-pieces who can net crucial goals with his quick movements inside the box. The 35-year-old was absolutely spot on with his clever interceptions against Spain in the semi-finals and worked well with Chiellini to cut out any counter-attacking move from the Spanish strikers. In the final against England, Bonucci scored that all-important equalizer to send the game into a penalty shootout. Bonucci produced brilliant sliding tackles to keep the England strikers at bay.
Giorgio Chiellini showed rigidity with some challenging tackles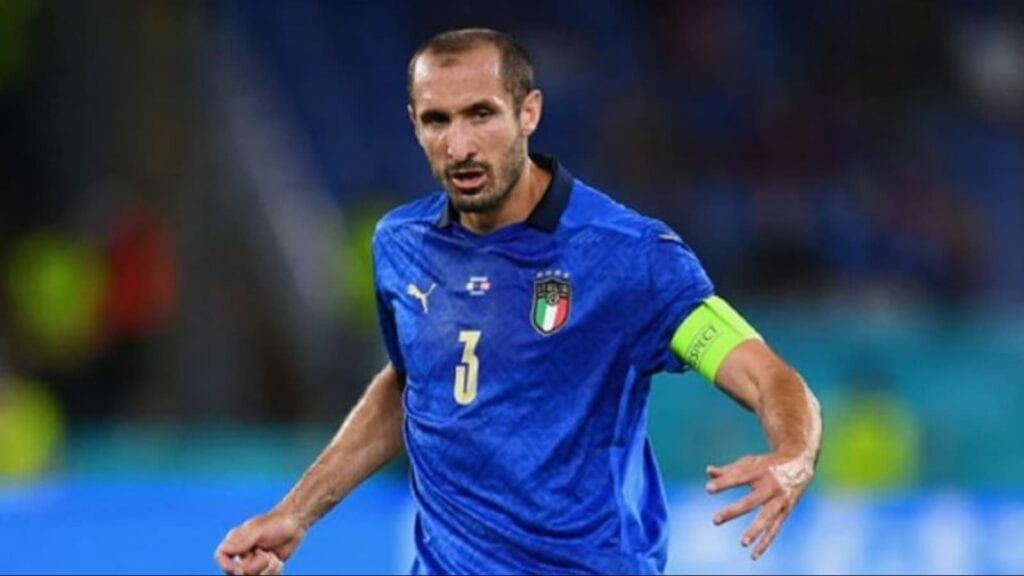 Chiellini played an impressive role against Belgium in the quarter-final to keep Romelu Lukaku silent and didn't allow him space. Chiellini didn't allow Kevin De Bruyne to build attacks and move in the scoring positions which cut the supply line. Against Spain in the semi-final, the 36-year-old was on target to keep Alvaro Morata and Ferran Torres quiet as Chiellini didn't allow them to coordinate at the centre and also at the wings. The Juventus FC centre back kept a check on Pedri who otherwise was a menace for other teams. Chiellini coordinated well with right-back Giovanni Di Lorenzo also.
Chiellini created pressure on Spain's midfield with his darting and sliding tackles that didn't allow the midfielders to position themselves to create passes. In the final against England, Chiellini worked well in tandem with Bonucci and didn't allow Harry Kane and Raheem Sterling to attack and in fact, both of them looked helpless in front of this spirited and determined duo in the 2nd half.
Bonucci and Chiellini showed tremendous commitment and resolve to thwart the opposition's stubborn attacks with their resolute approach. The two legends gave their countrymen something to cheer about amidst a challenging phase of the Corona Virus pandemic. Both centre backs managed to shut the mouths of their critics and showed that their hunger and resolve to bring laurels for their country haven't diminished.
Also Read: Marcus Rashford issues open letter on Twitter, speaks out on post-match emotions