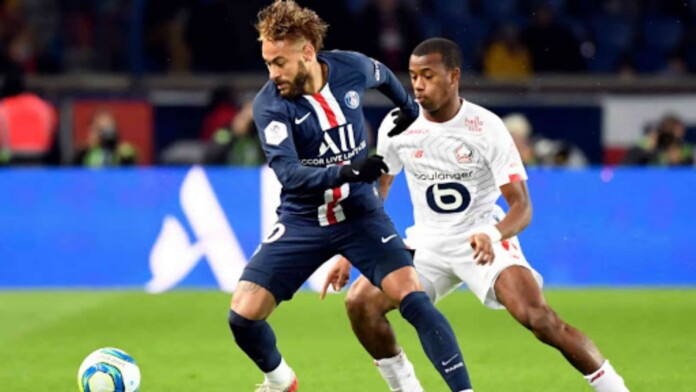 In the English Premier League, the title winners were decided months ago when Pep Guardiola's men took a substantial lead over the second placed Manchester United. Bayern Munich won the Bundesliga a week ago whereas Inter Milan won Serie A with six games remaining in the league. However, there are two title race that has boiled down to the last day. One is La Liga title race whereas the other one is Ligue 1 title race.
The results on Sunday in Ligue 1 has once again brought the Ligue 1 title race back into Paris St Germain's favour. Lille dropped points whereas PSG were victorious against Reims.
What Paris St Germain needs to outshine Lille in Ligue 1 title race?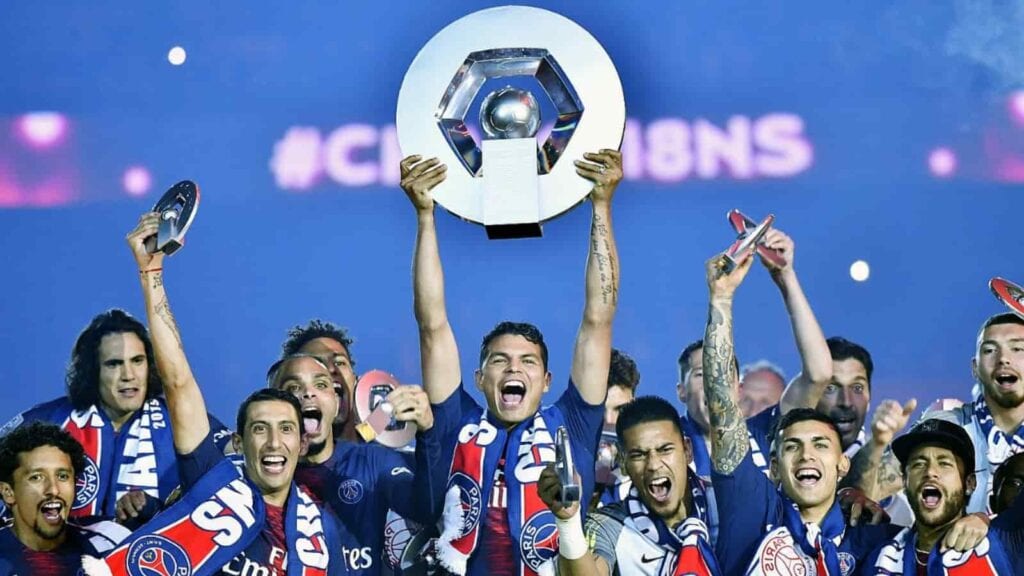 Lille needed four points prior to the 37th Gameweek to seal the title whereas Paris St Germain needed two wins from two games to be in contention. However, the table-toppers have dropped the points on Sunday against St Etienne as the game ended in 0-0 draw. On the other hand, Paris St Germain registered a 4-0 victory against Reims that has helped the Champions to reduce the gap to a solitary point. Lille are on 80 points after 37 games whereas PSG are on 79 points.
The calculation is simple for both sides. If Lille are able to register a comfortable victory, they run away with the title. On the other hand, if results doesn't go in their way, they have to depend on Paris St Germain's result against Brest. If both teams settle for a loss, a third team has a potential to enter the Ligue 1 title race.
If Lille lose their game against mid-table Angers and PSG secure a draw against Brest, the title will be handed to Paris St Germain as they have a better Goal Difference compared to the table-toppers. Fasten your seat belt for an exciting finish to the Ligue 1 title race on Sunday.
Is there are any other club competing in the Ligue 1 title race?
Monaco are placed third on the points table with 76 points in their kitty from 37 games. They have a Goal Difference of 34 compared to Lille's 40. If Lille and Paris St Germain lose their respective games and Monaco are able to win the game by a minimum margin of 6 against Lens on Sunday (24th May). Before that the team will face Paris St Germain in the French Cup finals on Wednesday. However, the title chances very less for Monaco but not impossible.
Mauricio Pochettino bottled the Champions League tie against Manchester City and have two major games coming up in this week. It remains interesting to see if he can prove himself on Wednesday as well as Sunday.
In English Premier League, the top four race has intensified with three clubs fighting for two spots. It is the same case in Serie A with Juventus, AC Milan and Napoli fighting for the Champions League spots. The race has boiled down to the final day of the season.
Also Read: La Liga title race boils down to the final match-day