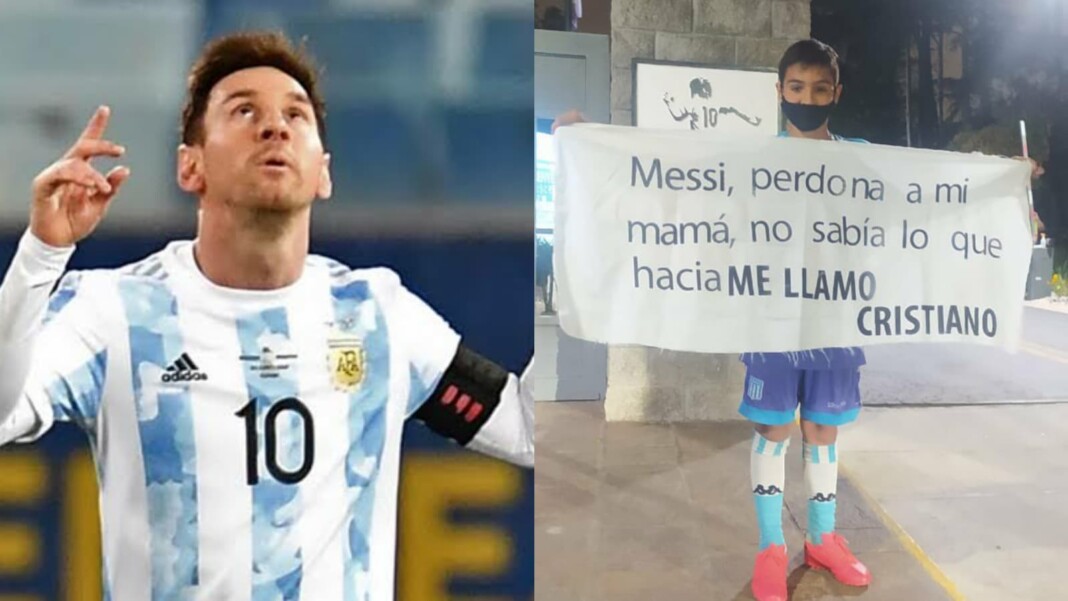 The impact Cristiano Ronaldo and Lionel Messi, two of the World's best players have on their fans is incredible. The two footballing greats have an immense fan following all over the world and this leads to an outpour of love and blessing from their fans.
The fame and superstar status of Lionel Messi was once again brought out to the fore, after a post emerged on Twitter showing a boy apologizing to him, even though he had no fault in it.
Lionel Messi could not meet the fan due to Covid-19 protocols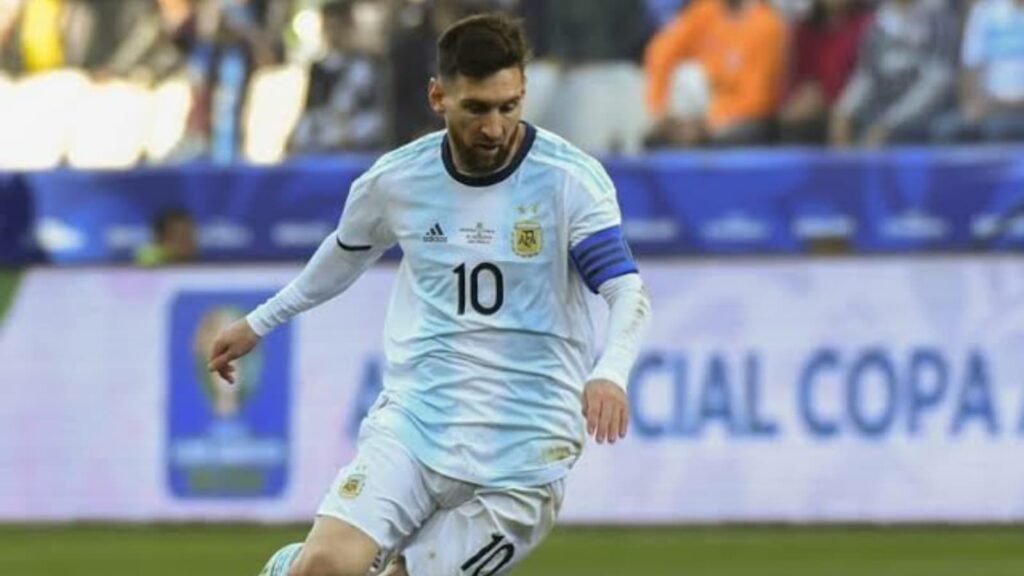 The Twitter post, shared by Gastón Edul of TyC Sports, showed a 11-year old Argentine kid standing with a placard addressed to the Argentine footballer in Spanish. When translated it English, the sign reads, "Messi, forgive my mum, she didn't know what she was doing, SHE CALLED ME CRISTIANO."
Although the young fan could not get to meet his idol due to strict Covid-19 protocols at Ezeiza, where Argentina played Peru in the World Cup qualifying encounter, his post did go viral on the internet and is largely being talked about on social media.
After a bit of research, it was found out that the kid is an 11-year-old youth player for Argentine club Racing and he had travelled with his father to meet him at the national team's training ground.
The simplicity and innocence in the writing clearly shows how much football has an impact on kids who are looking to make a name for themselves by playing the beautiful sport we all love.
Twitter Reactions to Lionel Messi's fan posts
Also Read: Watch: Erling Haaland incredible training drill video has gone viral, Twitter goes crazy