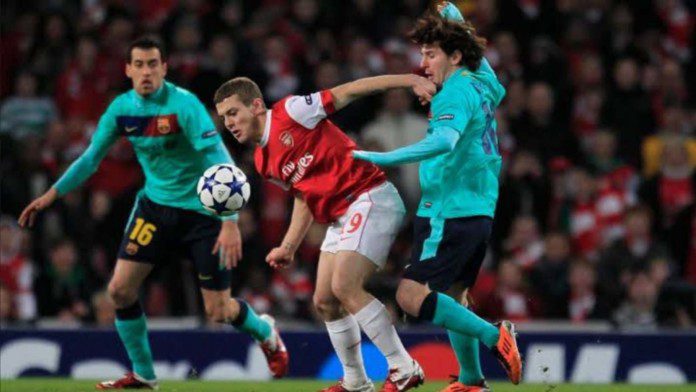 Jack Wilshere reveals how he was in awe of Lionel Messi in the tunnel before the game Arsenal vs FC Barcelona in the Last 16 of the Champions League.
Wilshere played the best game of his career against FC Barcelona on the same night he saw Lionel Messi lining up for the Spanish club. The former England international described being in awe of Lionel Messi when both the teams were in the tunnel just before the game.
Wilshere's reaction on seeing Lionel Messi for the 1st time: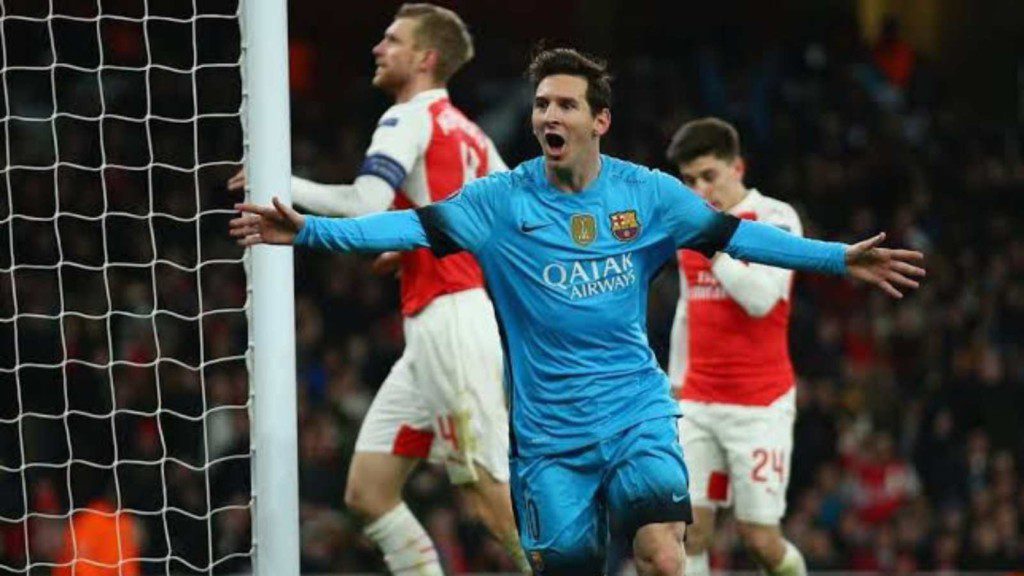 Back in 2011, a 19 year old Jack Wilshere produced the best performance of his career against a world-class FC Barcelona side. Wilshere produced a world-class performance against the midfield trio of Xavi, Iniesta and Busquets and ran the midfield for the whole 90 minutes.
In a recent podcast, he was asked about how he reacted on seeing Messi for the 1st time that game. The former England international said," In the tunnel, I was looking at him and thinking 'oh my God, that's Messi!'."
The English midfielder added," This was at the Emirates. I was behind Cesc Fabregas and Cesc and him are best mates. So those two embraced each other and I'm just there thinking 'wow'." Wilshere also added," I was 19. It was the same game I got Man Of The Match."
Also Read: WATCH! Twitter reacts at Barcelona suffers first group exit in 21…
Wilshere when asked how it was to play against Lionel Messi and FC Barcelona: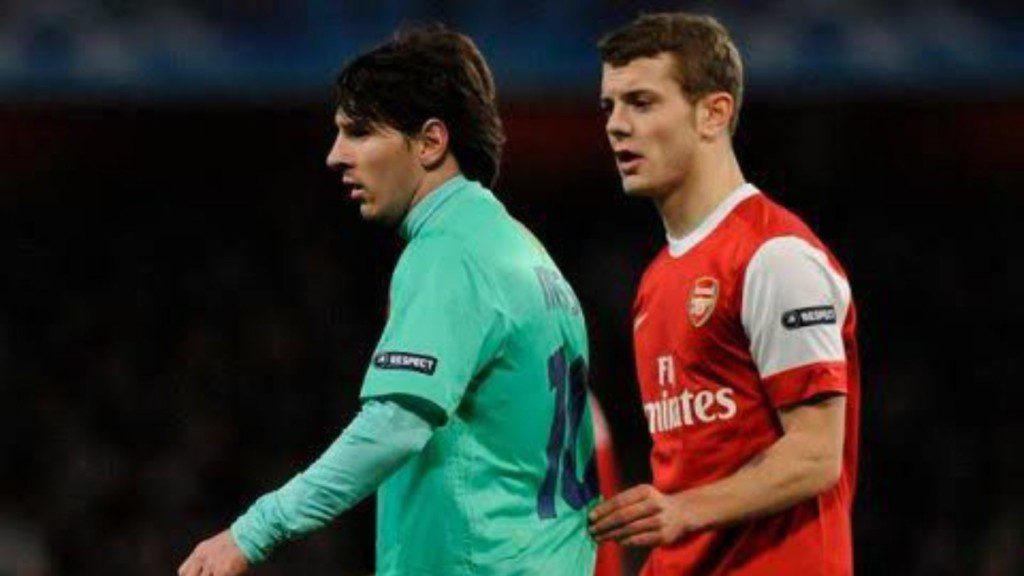 Jack Wilshere helped his team win 2-1 in the first leg of the Last 16 in the Champions League. The former England international got the Man Of The Match award too for his brilliant performance that game.
When asked how it was to play against Messi and FC Barcelona, Wilshere admitted that Lionel Messi was the toughest opponent he came up against.
When asked by the hosts of the podcast what were Messi's best strength and attributes, Wilshere stated," It's his strength and control. He will show you the ball, run at you and then just nip it away, put his body in a position where you can't get it off him unless you foul him."
Wilshere also added," He will ride the foul as well. I think it's natural talent. Yes he's worked on it and developed it, but I think he was born with it."
The hosts of the podcast asked Wilshere if Messi was head and shoulders above anyone the former England international had played against, to which Wilshere answered," Yes. No one comes close". The Englishman also added that he has got Messi's shirt from that game and has hung up on his wall.
While talking about Messi and Ronaldo in the end, Wilshere added," Messi is more natural talent and Ronaldo is more hard work."
Also Read: Has Barcelona Ever Played in The Europa League Before?