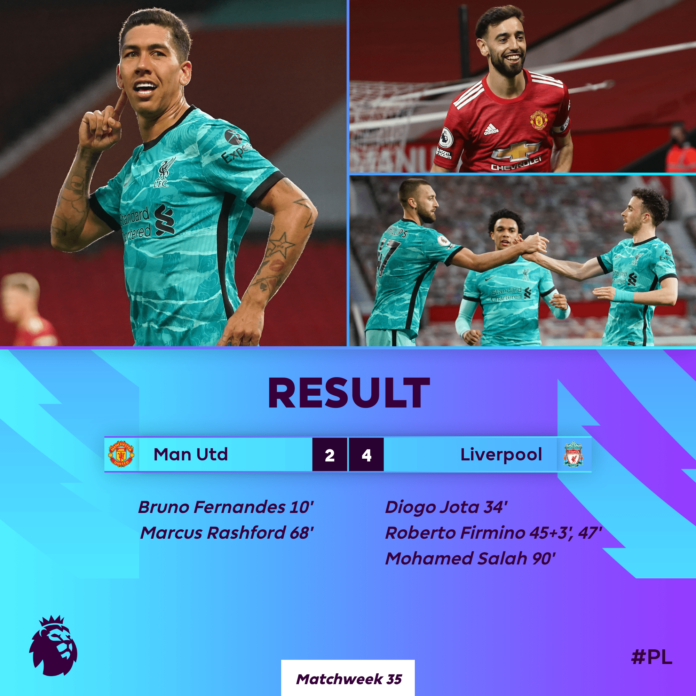 It was a dominant display from the Reds in the much anticipated North-West derby in the Premier League that saw Liverpool cruising to a 4-2 victory away at Manchester.
With this win Liverpool took a huge step towards Champions League qualification though the match was seemingly an inconsequential one for United as they have already secured the second spot and Champions League qualification for next season. However, Liverpool will be happy to take the result home which puts them only 4 points away from Chelsea at fourth position, with a game in hand.
A dominant display from Liverpool in both the halves secured them a crucial away win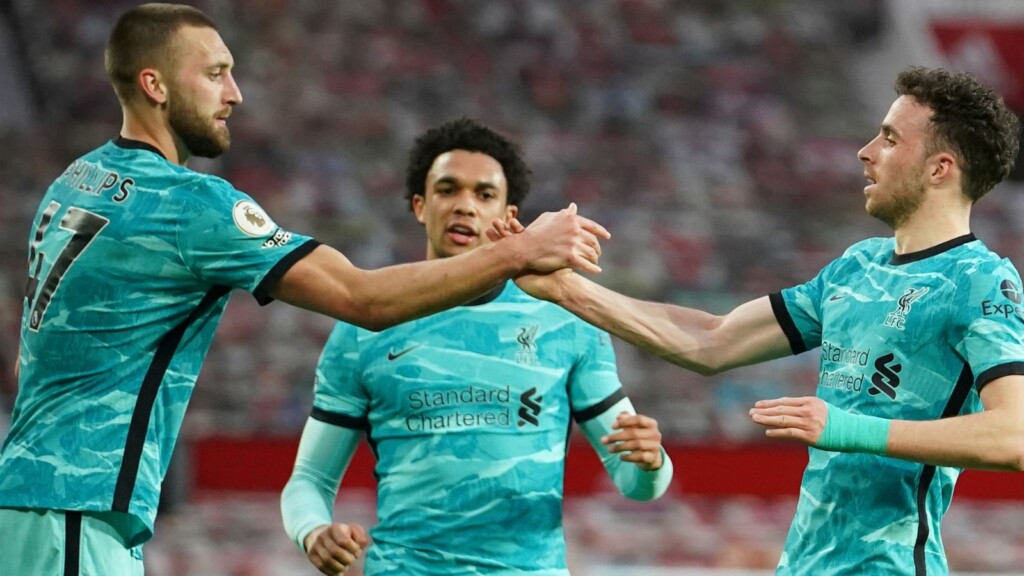 Liverpool had everything to play for in this match as a win would put them in strong contention for a Champions League finish. The tie was a less important one for Manchester United given their congestion of fixtures and any result would stand inconsequential to their position in the Premier League standings.
Liverpool and United both had a poor start to the game, with a string of loose passes and miss controls with both teams failing to dominate the game early on.
Both team have had some early chances until Bruno Fernandes put United forward in the 10th minute with his 18th Premier League goal in this season. Liverpool then played with increased vigor and a penalty was waived off by match official Anthony Taylor on consulting the VAR at half hour mark.
However Diogo Jota and Roberto Firmino put Liverpool ahead before half time with two brilliantly finished goals that put them in the driving seat.
Roberto Firmino doubled his tally just after halftime as he put a lose ball from Henderson back into the net. United played with more guile and seemed to create more chances and Rashford turned one back for United with a calm and controlled finish at the other end.
Liverpool missed some good chances with Jota finding the bar with only the goalkeeper to beat. However, the fate of the match was sealed with a late goal from Salah which resulted from a United miscue that put Salah through on goal.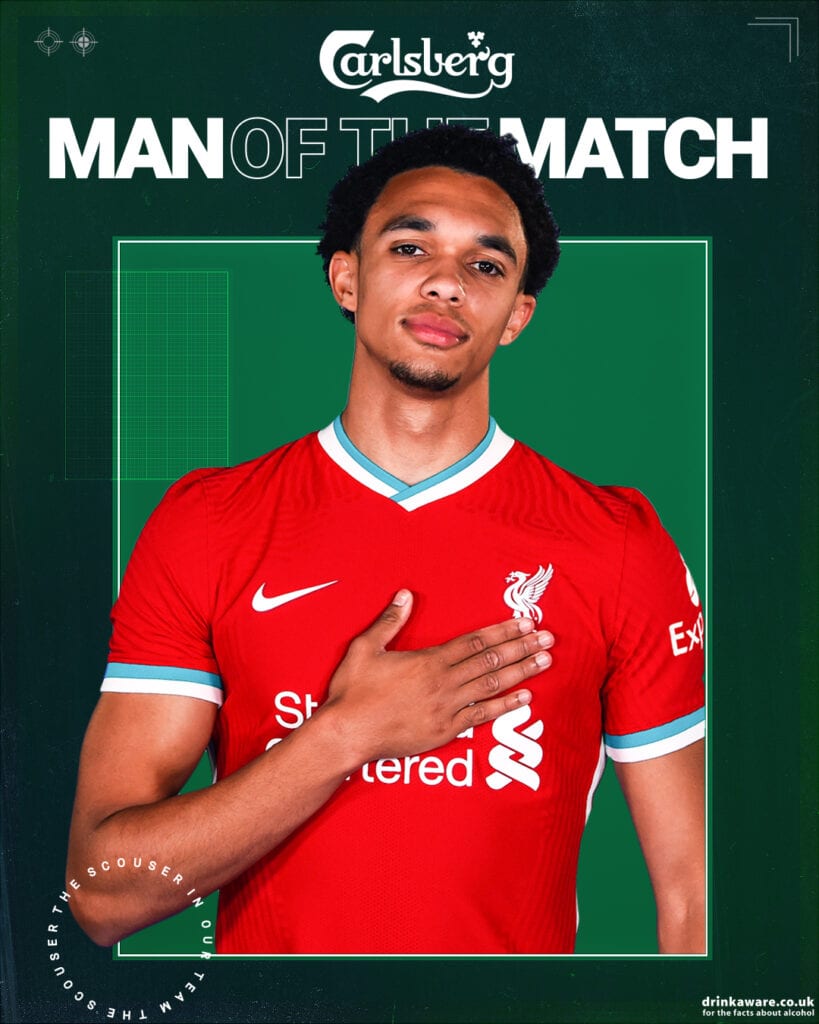 It was Liverpool's first win at Old Trafford in seven years since March 2014, while it was Jurgen Klopp's first ever away win with the club. Usually the manager was cut a happy figure after the match.
"Great fight, good game, intense – all derbies should be – and my first win at Old Trafford. Good timing I would say. We needed it. We deserved it. All good.
"It was good. All good performances. Our two centre-halves were a little shaky at the beginning of the game with passes but then did a really good game. Trent was in proper shape tonight and played pretty much everything." quipped the Liverpool boss.
"They couldn't chip the ball through to Bruno Fernandes any more and step by step we got control of the game. It was of course tricky at 3-2 but we scored that fourth goal. We needed that. It was very intense. I really thought the midfield played outstandingly well. When Curtis Jones came on he helped a lot. It was good." exclaimed Klopp in his post match interview with Sky Sports.
This win has reignited Liverpool's hopes for a top four finish as they go into their next fixture against West Bromwich Albion. Ole Gunnar Skolsjaer's United will be looking to bounce back in style when they face Fulham next Tuesday as they recover from a fatiguing fixture.
Also Read : Ronaldo's mother hints of his possible return to boyhood club Sporting CP next season