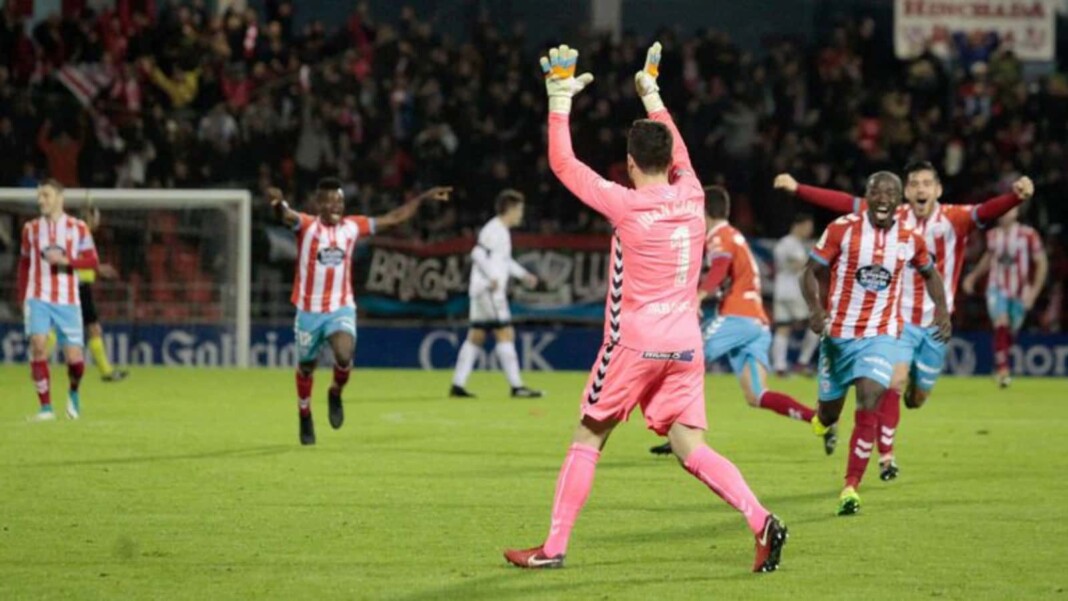 A three-year-old Segunda division match between Lugo and Sporting Gijon has once again grabbed headlines due to an outrageous goal scored in the match. Lugo goalkeeper Juan Carlos scored one of the goals of the season that year, to help his side come with an impressive 3-1 victory over Sporting Gijon.
What made the encounter special was the fact that firstly, it's not often that goalkeepers find their name on the scoresheet and secondly the strike with which the goal was scored would have given some of the best strikers in the world a headache or two.
Juan Carlos, the Lugo goalkeeper scored a thumping goal from about 60-yards out on his 29th birthday
With the match tightly poised at 2-1 in favour of the home side, the goalkeeper came up with a stunning strike from inside his own half shooting from almost about 60-yards out, and catching Sporting Gijon's goalkeeper unaware like many in the stadium.
The move started from a free-kick which Carlos' side had received inside the opposition half. However, Sporting Gijon cleared their lines with a deep clearance which sent the ball back into the Lugo half, and with all the other players inside the other half, Juan Carlos had to come out of his box a long way to receive the ball, but unlike many, he decided to take the road less travelled by.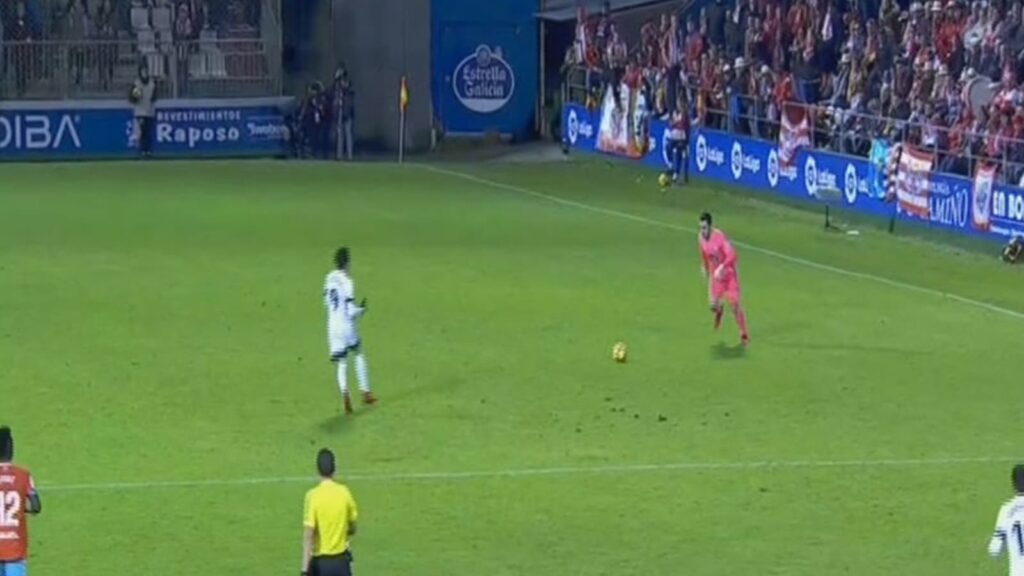 What followed was a piece of magic, as he struck a thunderous shot, and the ball miraculously travelled all the away and sailed into the goal.
The crowd could not believe what it had seen in front of its eyes and rose as the ball went into the net, to celebrate one of the best goals they will ever see on the football pitch, and with it coming from a goalkeeper added to the occasion.
That day, 21st of January would be extra special for the goalscorer, Juan Carlos, as he not only scored the only goal of his career but he was also celebrating his 29th birthday on the day. Almost three years have passed to that day, but it was one story worth looking back at, and would also be one that the goalkeeper will be sharing with his future generations.
Also Read: Paul Pogba rubbishes claims of snubbing Ole Gunnar Solskjaer after Liverpool thrashing