Manchester United on Monday 29th November announced the German international Ralf Rangnick as their interim manager for the remainder of the 21/22 season. Ralf Rangnick has been in the managerial fold since 1983 after his career as a player was short and unfortunately ended quickly. Not only is the German a mastermind at how his team should play but have also been influential figure in the development of a club.
Ralf Rangnick has had success at numerous Bundesliga clubs over the years. Hannover 96, Stuttgart, Schalke, Hoffenheim and RB Leipzig. The two spells at RB Leipzig were his most successful spells ever between 2015 and 2019 helping the club to become a real title contenders and playing European football for the time in the club's history. However even before Ralf Rangnick's arrival at Old Trafford there is already a buzz around in the Premier League and there are number of current managers who are inspired by the Ralf Rangnick and have received their coaching lessons from him.
Ralf Rangnick: Playing Style
Ralf Rangnick is known for his high octane style of play which he himself calls as 'heavy metal' football. He is known to have developed the Gengenpressing. A style of play which demands a team to press immediately after losing possession in order to win the ball higher up the pitch and not trying to regroup and having a low defensive block. He transformed his RB Leipzig side as one of the highest scoring teams in Bundesliga.
Ralf Rangnick's German connection in the Premier League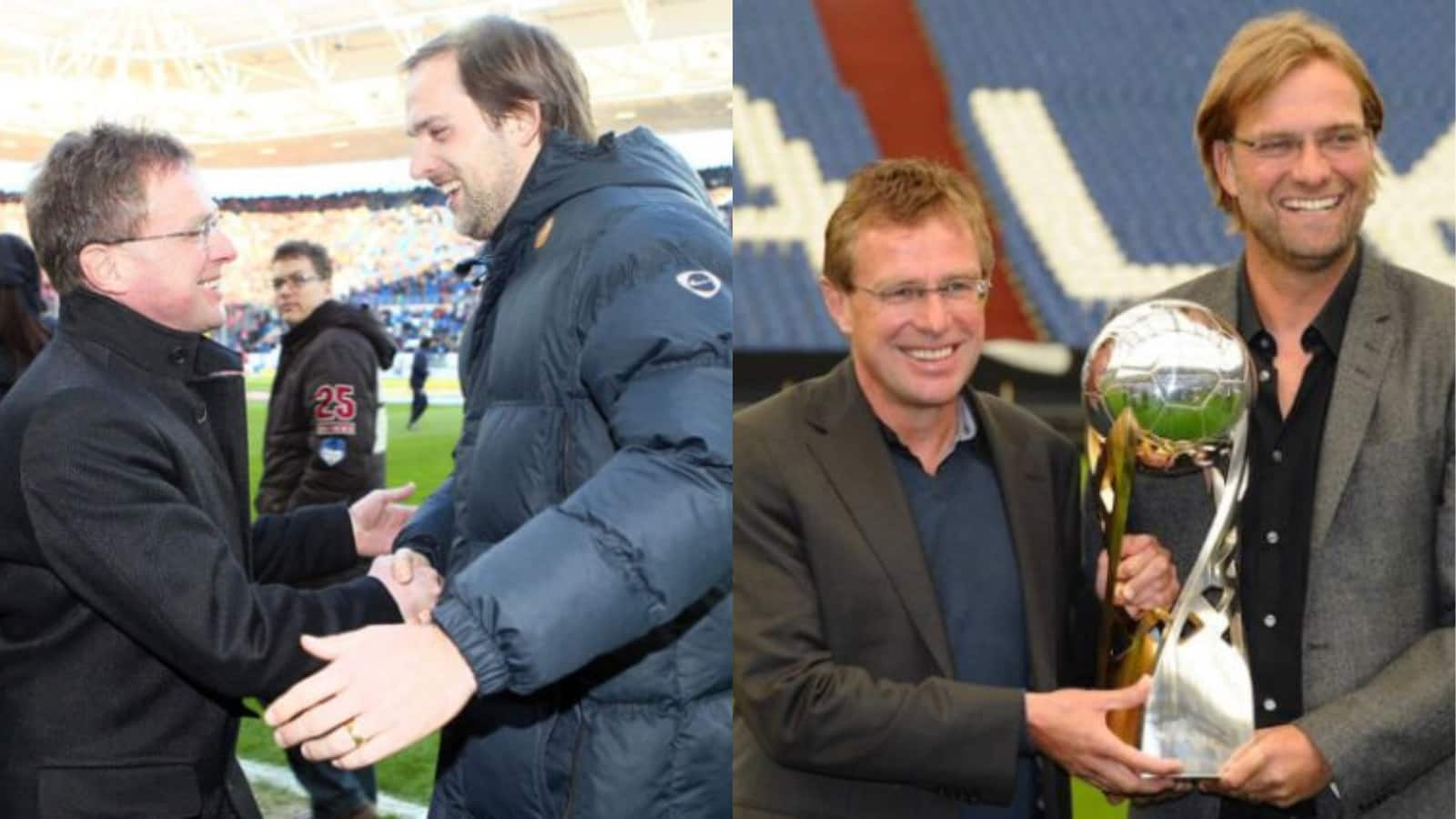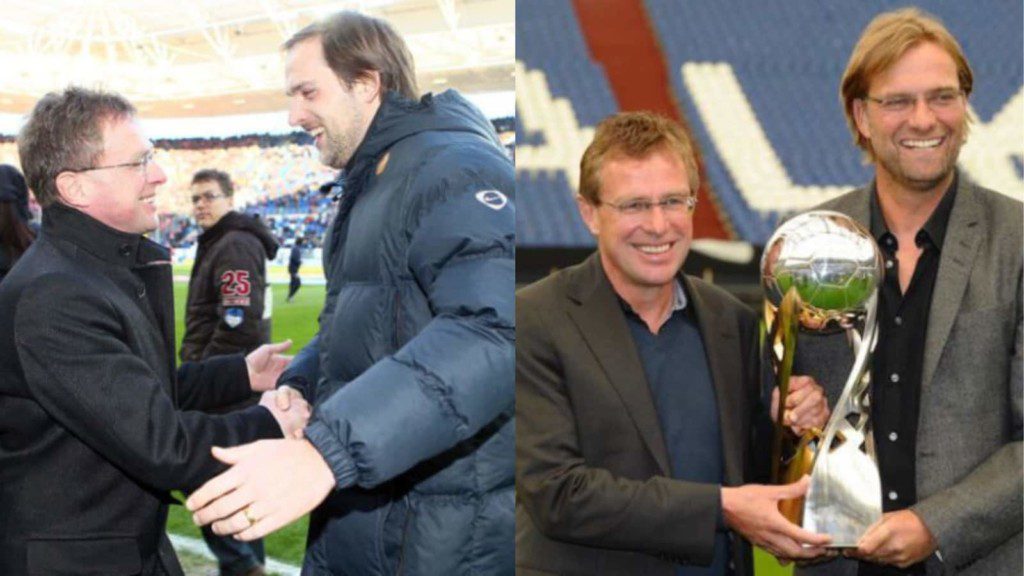 Two of the most successful managers in Premier League happens to be apprentice of Ralf Rangnick. Yes we're talking about Liverpool's Jurgen Klopp and Chelsea's Thomas Tuchel. Jurgen Klopp and Thomas Tuchel both received their coaching lessons from Ralf Rangnick at some point of time in their managerial careers. However Tuchel's story is a far more interesting one.
Thomas Tuchel had a serious career ending injury as a player. However it was Ralf Rangnick who gave Tuchel a chance and a crack at coaching with the assistant job at Stuttgart. Tuchel was not sure at him being a manager but now thanks the 63-year old German for the opportunity and 'saving' his career.
Jurgen Klopp had nothing but high praise for Ralf Rangnick when he was asked about the potential arrival of him at Manchester United. There are some top managers who have learnt from Ralf Rangnick in the past. Southampton's boss Ralph Hasenhuttl, Bayern's Julian Nagelsmann, Adi Hutter and Oliver Glasner are some of the other big names who were guided by the Ralf Rangnick.
Also read: Shocking: "Ronaldo is not in Manchester United to score goals"- Carragher and Keane get into a heated argument