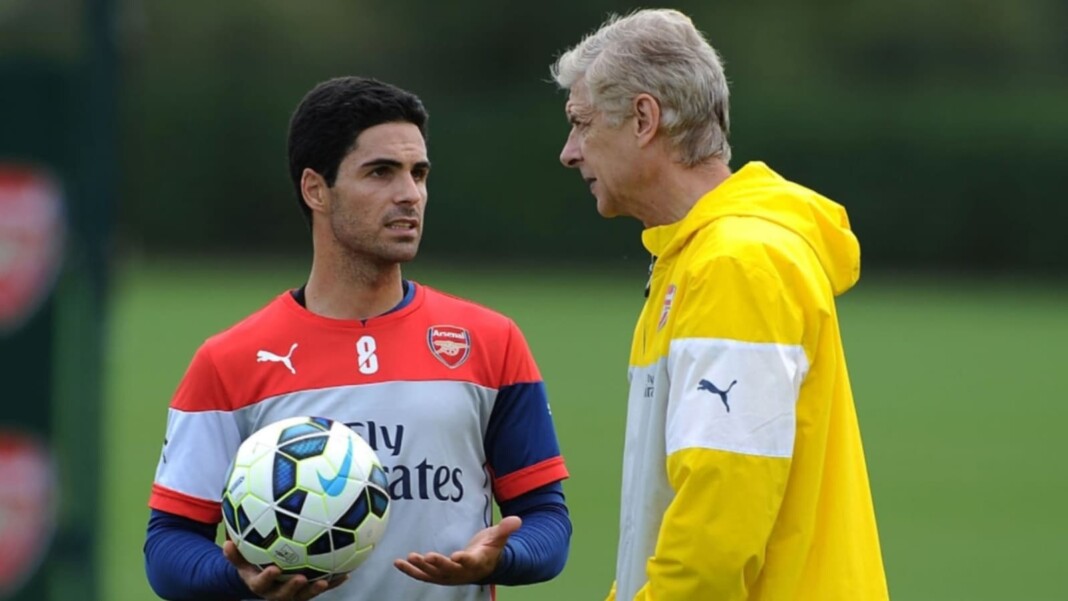 Mikel Arteta has made Arsenal install a giant picture of legendary coach Arsene Wenger at the entrance of the club's London Colney training centre. The smiling floor to ceiling picture of the former Arsenal coach shows him raising a hand as if to wave at the players who would enter the ground in the morning for their training.
However, now Mikel Arteta has reacted as to why he made the club make the change this summer, ahead of the premiere of the 'Arsene Wenger: Invincible' movie which is scheduled to release on the 11th of November. He said that he wanted to bring back the influence of Wenger, who had left the club after his 22-year-old long stay at the Emirates Stadium.
Mikel Arteta was influenced by the greatness of Arsene Wenger to become a manager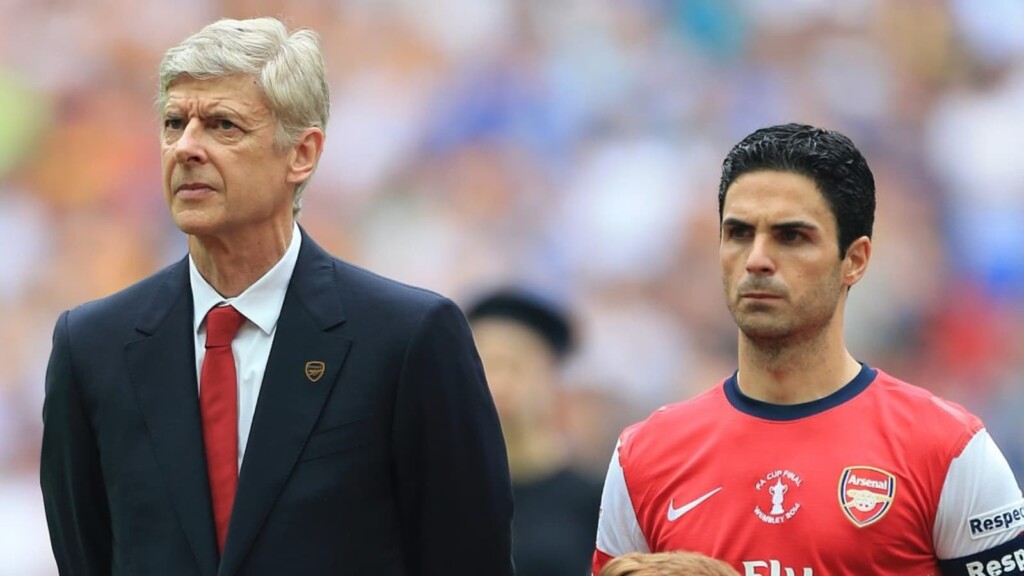 When asked what his motive was behind the move, Arteta said: "For me, it's something that we lost and we have to recover. I wanted that picture and a phrase that is very inspirational at the entrance because it was a big part of what he did at Colney and how everything started in the Emirates. He had to be there."
Mikel Arteta also said, that the move has definitely paid off, as the players have had an added spring to their step ever since the picture of the great man has been there at the complex.
"You see the reaction of the players," Arteta said. "I knew they were going to high-five him. You just look at his eyes and it's as if he's there. He has this capacity, he penetrates when he looks at you. The players really benefit from it."
Arteta said, "If it was not for him I would not be in the position I am today and I wouldn't have enjoyed the career I had. 100 per cent. I was still young and I had my ideas, but he was a different level of inspiration on how I looked at the game."
Twitter Reacts to Steven Gerrard's appointment as Aston Villa manager