Boxing champion Canelo has spoken out humbly after his threatening gesture towards Argentina captain Lionel Messi after Mexico lost to Argentina 2-0 at the 2022 FIFA World Cup. Canelo Alvarez, who is a highly reputed Mexican boxer accused Lionel Messi of cleaning and kicking the Mexican jersey and flag in his dressing room.
After a video from the Argentine locker room went viral, Canelo took shots at Messi via social media and accused him of disrespecting the Mexican flag and the people. The Argentine captain was seen touching the Mexican jersey with his foot. " He better asks God not to run into me" Canelo tweeted.
Although, after a few days, Canelo publicly apologized to the Argentine talisman for his excessive actions against the footballer. The boxer accepted that he went overboard with his emotions and did the wrong thing.
"These last few days I got carried away by the passion and love I feel for my country and made comments that were out of place for which I want to apologize to Messi and the people of Argentina. Every day we learn something new and this time it was my turn." Canelo tweeted today and cleared the air between the two athletes.
Various stars from the world of sports came together after hearing these words about Lionel Messi himself. Sergio Aguero, Zlatan Ibrahimovic, Mike Tyson, and Andres Guardado were some of the most high-profile athletes who spoke in favor of the Argentina captain.
Read More-"The whole of Africa hates him"- When Luis Suarez's deliberate last-minute handball denied Ghana a place in 2010 FIFA World Cup semi-finals
Lionel Messi's FIFA World Cup campaign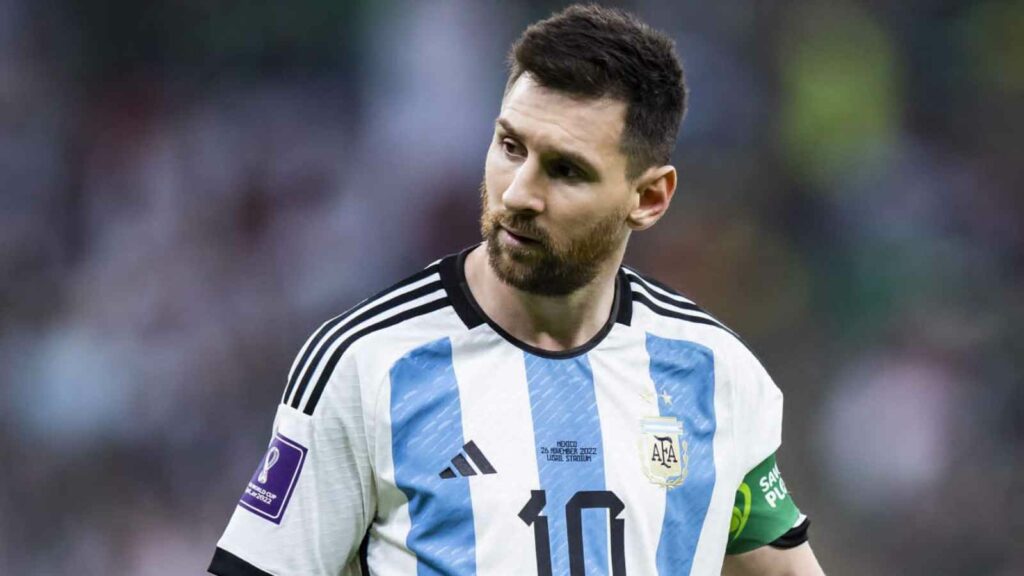 After suffering multiple heartbreaks in the FIFA World Cup, Lionel Messi has his eyes set on the prestigious trophy and is also supported by a strong team built around the captain. Although Argentina lost its opening game of the World Cup against Saudi Arabia, they are still considered one of the favorites to win the competition.
Lionel Messi is evidently Argentina's main man in this tournament. He has already scored 2 goals in 2 matches in Qatar and looks deadly in the Argentine jersey. How far do you think he can take Argentina in the FIFA World Cup?
Read More-Cristiano Ronaldo's partner Georgina Rodriguez and children reach Qatar to support him at 2022 FIFA World Cup
Also Read- "If you do it for a good cause, is never a crime"- FIFA World Cup pitch invader defends his actions during Portugal v Uruguay…