According to former Manchester United teammate Gary Neville, Cristiano Ronaldo should be let go. Ronaldo's future has been the subject of much speculation in recent months, with the 37-year-old reportedly wanting to leave Old Trafford in search of Champions League football.
Ronaldo has only played 45 minutes of United's preseason, beginning in last weekend's 1-1 draw with Rayo Vallecano. He was taken off at halftime and left the field before the game was over, which manager Erik ten Hag called "unacceptable."
Ten Hag, the former Ajax manager, has previously stated that Ronaldo is part of his plans for his first season as United manager, but Neville, who believed the former Real Madrid and Juventus forward would transform his old club into Premier League title contenders when he returned last year, believes the time has come to cut ties.
He said on Sky Sports The Overlap "Ronaldo will go down in the top players of all time, and what happens this summer at Manchester United will be forgotten about in 20 years, but as an ex-Manchester United captain and senior player, it's unpalatable and unfeasible to see the star player in the dressing room playing up. You cannot have your star player running the shop."
"I know fans want Ronaldo to stay, but if he wants to leave, Manchester United should facilitate that." United start their Premier League campaign at home against Brighton and Hove Albion on Sunday.
Read More: Renowned numerologist reveals why Barcelona defender Gerard Pique and Shakira always meant to get separated
Gary Neville's counterpart Jamie Carragher also expressed his views on Cristiano Ronaldo's Manchester United transfer saga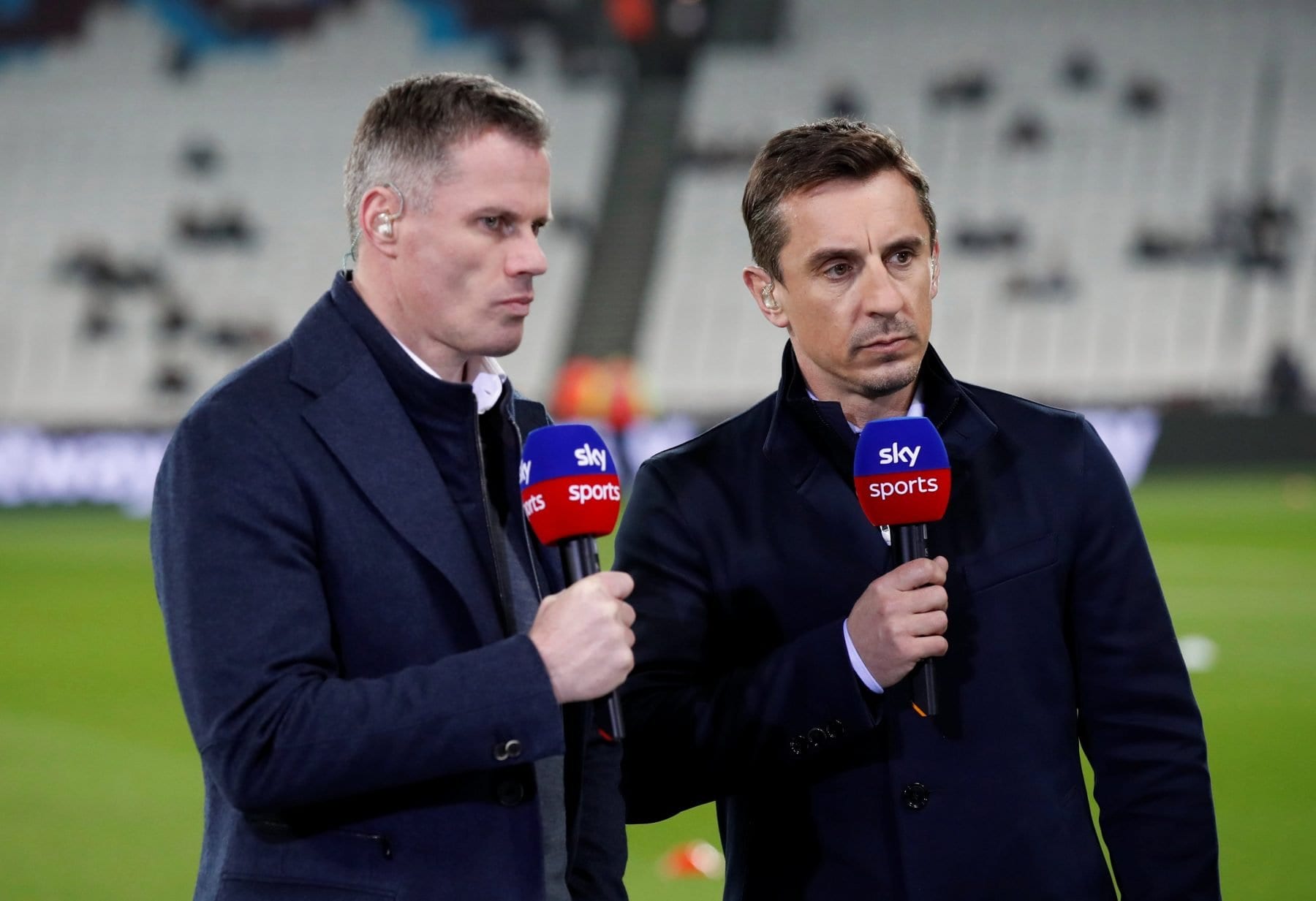 Meanwhile, Neville's colleague Jamie Carragher stated that he believes this type of situation was inevitable. The former Liverpool defender said: "I always felt this situation would come, even if Ronaldo did great for a year, he signed a two-year deal with an option of another year which I couldn't believe, because he's never going to play second fiddle to anyone.
"Ronaldo turns 38 this season, he's a great goalscorer but he's not the same player. No other club in Europe wants him and I'm not sure Ten Hag wants him either, and I'm not quite sure the dressing room want him now either."
Also Read: "He deserves a second stage here": Barcelona manager Xavi wants a reunion with Lionel Messi
Do follow us on Google News | Facebook | Instagram | Twitter