The US took over today's headlines after their narrow victory against Iran in a 1-0 win in the FIFA World Cup at the Al Thumama stadium in Qatar. It was a big night for both the teams as the qualification to the next round was on the line. A win or a draw for Iran would have confirmed their qualification for the Round of 16 whereas the USA needed a victory in the last game to go through.
The USMNT team was adamant from the first half and showed the winning mentality that was expected from them. Courtesy of Christian Pulisic's goal, the Americans played a quality game of "soccer" and were overall on the better side.
After an optimistic win over Wales, Iran came to Al Thumama with high hopes of seeing themselves in the knockout stages. Despite a promising start to the second half, Iran was unable to turn the situation around as the US team showed a lot of quality. Both teams had equal possession as Iran threatened the Americans in the dying minutes of the game.
Read more-2022 FIFA World Cup France v Tunisia: Preview, Team News, Possible Line Ups, and Prediction
Twitter Reacts to US' narrow win against Iran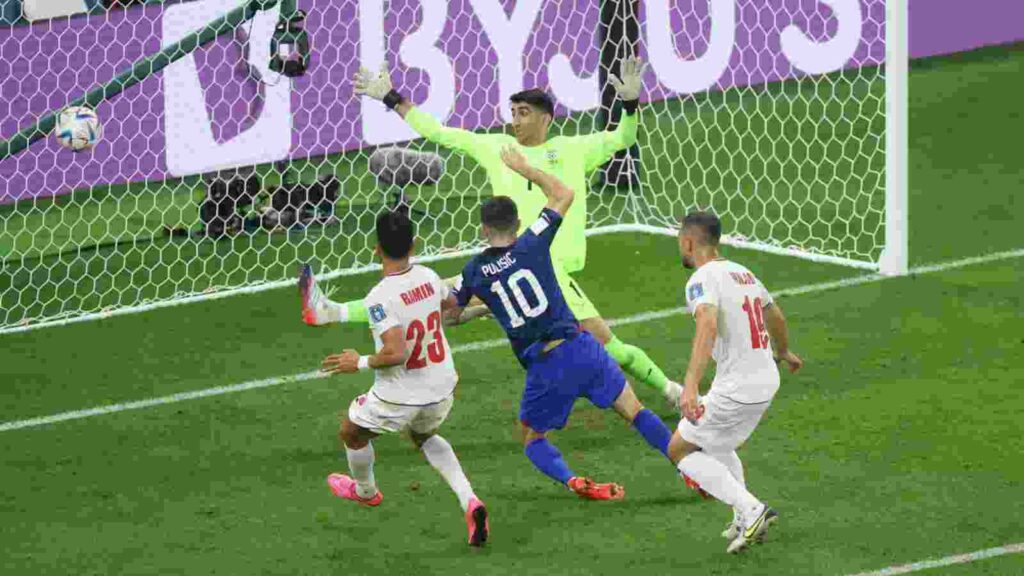 A match that should have seen more goals, USA vs Iran was still a mouth-watering game because of the high-intensity football played by both sides. Although Pulisic's night ended after scoring the winning goal for his country, the USMNT still had players like Tyler Adams, Tim Weah, and Zimmerman to make the difference.
England and the USA are the teams that qualified for the next round of the 2022 FIFA World Cup. It will be a huge opportunity for the US to showcase the quality of players they have on an international platform. How far do you think this squad can go?
After a tense but entertaining fixture against the two teams, many fans came onto the internet and expressed their emotion as the USMNT reach the knockout stages after years. Here are some of the best reactions from Twitter:
Read more-Portugal to produce evidence to FIFA to prove that the first goal against Uruguay was scored by Cristiano Ronaldo: Reports
Also Read-Iran threatens families of national team players if they don't 'behave' before clash against US at 2022 FIFA World Cup: Reports