Argentinian model Georgina Rodriguez, in the Netflix series, 'I am Georgina' Season-2, revealed the weirdest place she had sex with her lover Cristiano Ronaldo. Georgina began dating Ronaldo in 2016.
During a recent episode of the second season of her Netflix show, I Am Georgina, Georgina let slip that she and Ronaldo once had sex in their spa. According to the Spanish news site Marca, Georgina said, "I had avoided bathing on the beach, but I came home and Cris told me to go to the spa. I was super grated with my arms up in the spa so they wouldn't get wet. I was fed up with having my arms like this. Also, in the pool at home, I almost don't stand up and I say, 'I give up' ".
One of Cristiano's friends, Ivan realized what Georgina was suggesting. He said, "You could have made love in bed, not in the spa". Georgina then replied to Ivan. She said, "No, we did it there". Realizing what Georgina just said, the mother went quiet before her sister asked, "Did you make love in the spa? ". Ivan then jokingly added, "She has become nervous".
Cristiano has a son Christiano Junior and twins Eva and Mateo. And they together are parents to daughter Alana Martina. In October 2021 the couple revealed they were expecting twins. But tragically their son died at birth on April 18. Although their daughter survived.
In case you missed: "He betrayed me while my mother was dying," Joana Sanz levels huge allegations on Dani Alves
Georgina Rodriguez claims that she and Cristiano Ronaldo are not "materialistic"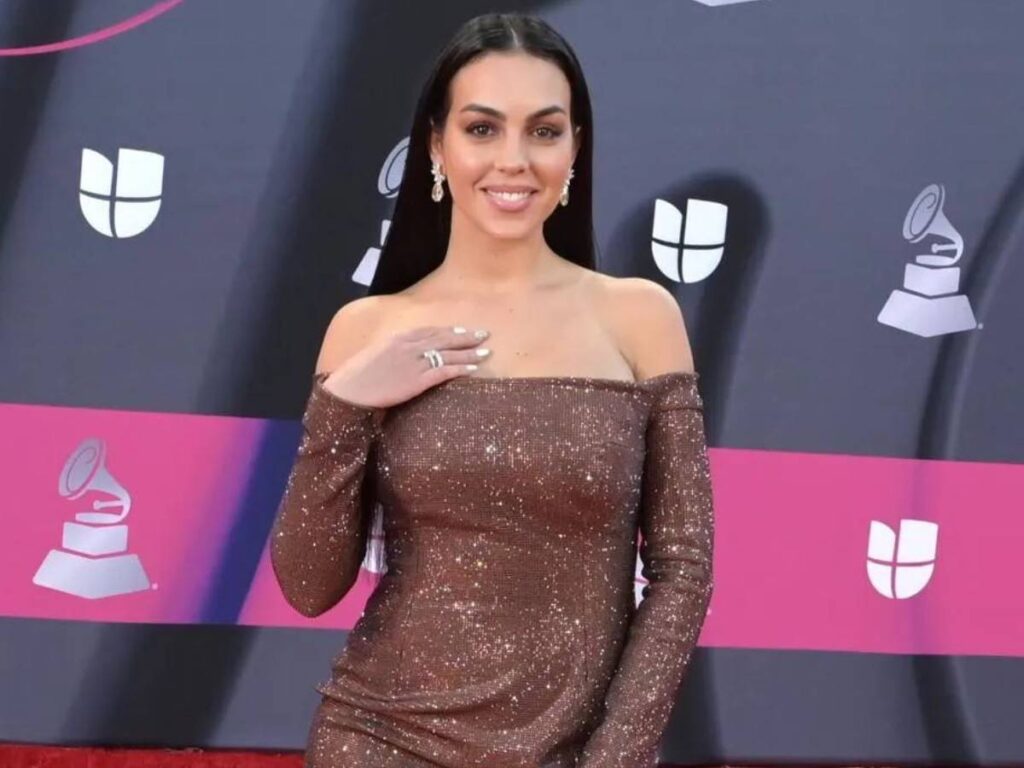 Argentine model Georgina Rodriguez is gearing up for the release of the second season of her show, "I Am Georgina." The Netflix series follows her life and her relationship with Cristiano Ronaldo, showing an intimate look at her work, her children, and her friends. In an interview with the Spanish program "El Hormiguero," Rodriguez talked about her show and her relationship, sparking some online debate.
The show's hosts asked about Rodriguez and Ronaldo's relationship, specifically, about what they give to each other as presents. In Spanish, the host jokingly asked Rodriguez what she gives Ronaldo for his birthday, considering he's one of the richest people in the world. She said, "This year, he gave me his time. My birthday always falls on game nights so I spend few of my birthdays with him". "We spent my birthday together, with our kids, with our families." The host didn't let her off the hook. The host then asked her, "And what do you give him? Cologne?"
Rodriguez thought about it and said, "He's not very materialistic. We're not materialistic." The host said, "Well, he's not materialistic because he doesn't have anything left to buy. He has everything." Twitter users were quick to share their thoughts, dropping various messages. "We're not materialistic but I've bought him three cars," wrote a fan, while referencing the time that Rodriguez gave Ronaldo a $350,000 Rolls Royce.
Rodriguez also spoke about her kids and how she and Ronaldo have decided to raise them. "Cristiano and I come from very humble families" said Rodriguez. "So we value every opportunity we because we know how much they're worth." She also talked about how she lets their kids know that food shouldn't go to waste. Rodriguez said, "Sometimes I show them videos of children who have no food and I tell them 'Look, this could happen to you guys.'"
These comments also went viral, sparking debate from viewers who didn't think that is the right way to teach kids about poverty in the world.
Related News: Is Erling Haaland playing in Manchester City v Liverpool Premier League clash?
Here's how Manchester United can miss out on Champions League next season despite finishing within Top-4 in Premier League