After the humiliating loss for Manchester United against their arch-rivals Manchester City the match closed with a score line of 6-3, the Red Devils boss Eric Ten Hag was questioned in the post-match by media personnel about the reasons for not playing Cristiano Ronaldo in the Derby.
The manager had his answers intact and gave them a befitting reply stating the reason being respect for the Portuguese star and looking at his big career, it would have been disrespectful for the coach to play him in such a losing match against the rivals, and hence brought Martial in place of him.
The coach bagged his answers and had nothing else to say, the humiliating loss already gave them a hopeless dream and a fall from the top 5 places in this season's Premier League table. During the whole match, it wasn't the footwork of the Portuguese star present, but his reactions to each goal conceded.
READ MORE: In Pictures: Manchester United fans start leaving Etihad after Manchester City net 4 at halftime
Cristiano Ronaldo's stay at Manchester United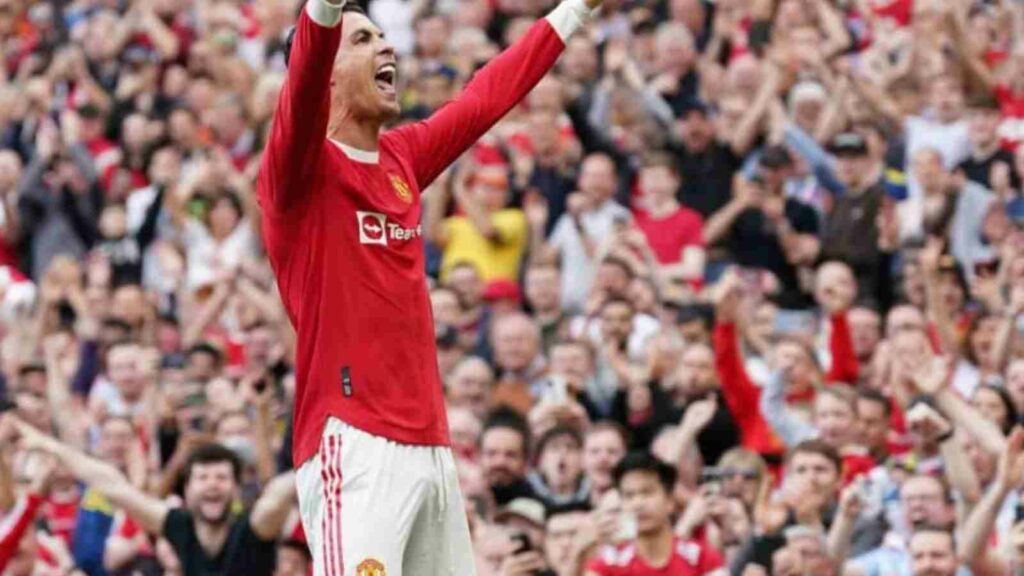 The Portuguese legend has been an avid scorer in the Champions League football, and so everyone wants to play their expert field, after the last season, where the player himself had a good individual season, the team collectively performed down the mark, and failed to qualify for this year's Champions League.
Creating a void in the player's life, as it's the last couple of years for the man, the legend won't be playing for long, creating a wish in his heart to leave, links to Chelsea and several other clubs were evident, but was natural for someone at his level to tolerate the poor performances consistently of the Red Devils.
The player's stay at the club, doesn't have his heart here, the least playing minutes are troubling, and the forced stay has let his confidence down, however, the man is a goal threat wherever he stands, and being that he has achieved greatness earlier and could do so again if dealt with well.
ALSO READ: SHOCKING: Manchester United star Antony currently residing in ex-teammates €‎3m mansion
ALSO READ: Brentford brutally trolls Manchester United after the humiliating loss to Manchester City