Darwin Nunez discusses the language barrier with Jurgen Klopp and says the headbutt red card was a "huge error" that he has now learned from. "The truth is, I honestly don't understand anything when he talks"
Liverpool striker Darwin Nunez, has acknowledged that he frequently finds it difficult to grasp what manager Jurgen Klopp is saying. Only one Premier League goal has been scored by the club's record signing thus far, and his promising debut was cut short by a red card against Crystal Palace that led to a three-game suspension.
Since being reinstated, he has made five appearances without scoring, and he has recently joked that the language barrier is partially to blame.
Also Read: "I'm outraged"- Barcelona coach hits out referee over 'injustice' during Champions League clash against Inter Milan
Darwin Nunez is learning from his mistakes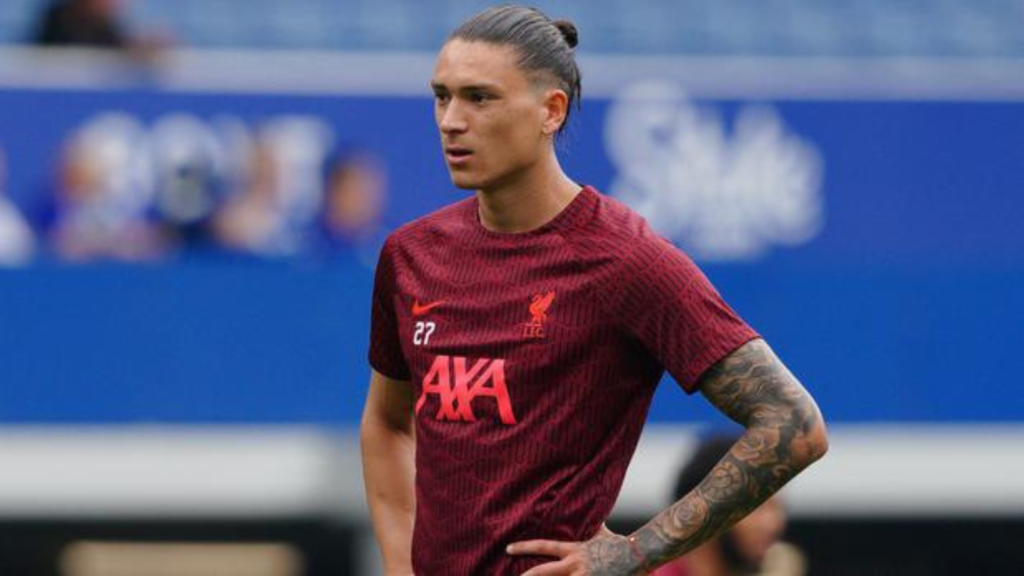 Nunez stated the following in an interview: "Of course, I ask my team-mates to see what he said, but I think he is very clear about his style of play.
"He asks us to do the simple things, not to be afraid to play games, to have confidence. And when he loses a ball, he wants us to put pressure on him.
"That's what he always asks us, we have things clear."
Also Read: WATCH: Cristiano Ronaldo's priceless reaction after nutmegging Lisandro Martinez and in Manchester United training
Nunez pledged not to lose his composure in the future and stated that he has learned from the "huge mistake" of receiving a red card against Crystal Palace. He added: "It was a very tough time. I was suspended for three games, I know I made a big mistake and now I'm aware that it won't happen again. I have to calm my nerves during the games, talk less. We all make mistakes and I know it will serve as a learning and an experience.
"The truth is that it was a little difficult to adapt, but I believe that, as training and games go by, I will adapt little by little. I have the support of my team-mates."
Also Read: "I have great respect"- Here's what Chelsea manager said when asked about possible Cristiano Ronaldo signing in mid-transfer window
Do follow us onGoogle News |Facebook |Instagram |Twitter