Lionel Messi has announced that the 2022 World Cup will be his last participation in the tournament. Messi, who is now 35, has yet to win the World Cup trophy after losing to Germany in the 2014 tournament final and suffering quarterfinal exits in both 2006 and 2010.
Messi has stated that the 2022 World Cup will be his final World Cup, so if he is going to win the competition, it will have to be in Qatar later this year. "Yes, surely yes, surely yes," he told Star+ when asked if Qatar will be his last.
"I'm counting down the days until the World Cup. The truth is, there's a little anxiety, saying: 'Well, we're here, what's going to happen? It's my last one, how's it going to go?'. On one hand, I can't wait for it to arrive but I'm also desperate for it to go well." Despite the fact that Argentina is once again one of the pre-tournament favourites, Messi said he does not see things that way.
"We're at a very good moment, with a very strong group, but anything can happen at a World Cup," he explained. "All the matches are difficult, that is what makes a World Cup so special because the favourites are not always the ones who end up winning or even doing as well as you expect."
"I don't know if we are the favourites, but Argentina in itself is always a candidate for history, for what it means. We are not the favourites, I think there are other teams that are above us."
READ MORE: Juventus attains a really poor record in the Champions League
Lionel Messi hasn't decided on his future at the club level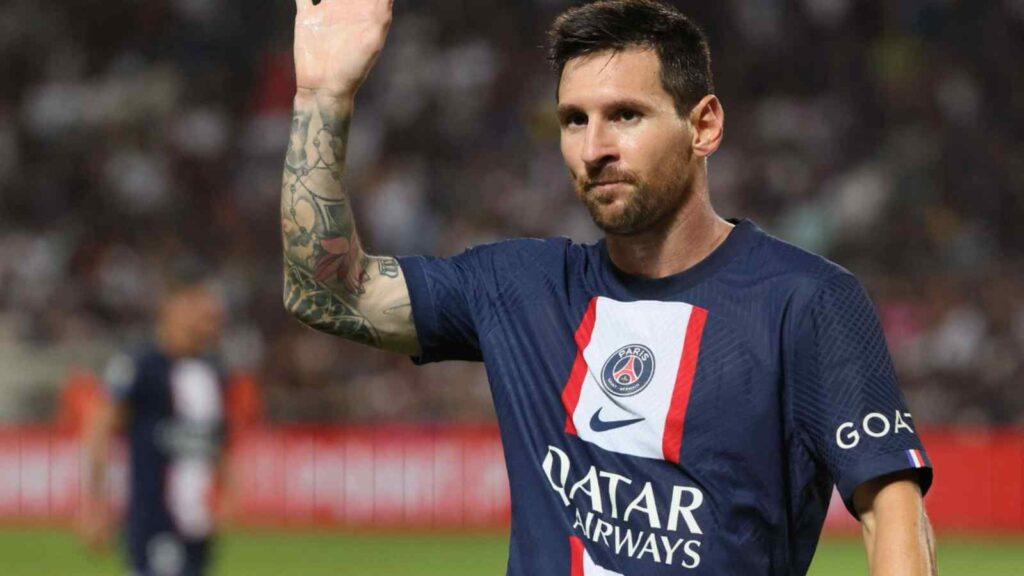 Messi used the occasion to speak about Paris Saint-Germain regarding his club performance, claiming that his unsuccessful first season in Ligue 1 was the result of a cut-short preseason following his relocation to France last season. "I feel good physically. I could have a very good pre-season this year that I didn't manage the year before because of how everything went," he said.
"I started training late, playing without rhythm as the league has already started, and then I went to the national team. When I came back, I had an injury and I never finished starting." Barcelona is exploring the possibilities to re-sign Messi, but the Argentine will not decide on his future until after the World Cup. He has the option to opt out of the final year of his deal this summer.
ALSO READ: Juventus star receives red card following the celebration of a goal, later ruled offside by VAR
ALSO READ: "It is no mystery"- Paul Pogba recalls injury-prone spell at Manchester United after taking Juventus 'challenge' again