The beginning of the 2022 FIFA World Cup, marked a loss for Lionel Messi's Argentina who entered the tournament as favorites. The Argentines faced a shocking loss against Saudi Arabia (2-1). The Argentines only redeemed themselves in the fixture against Mexico when they defeated them easily with a score of 2-0. The little magician faced Australia in his 1000th appearance in which he scored his 9th goal in his world cup history. Matching Cristiano Ronaldo's (22) goal tally in major tournaments.
Cristiano Ronaldo who's the leading goalscorer in European international competitions has 22 goals in major tournaments, including his World Cup (8). The Argentine took 12 more appearances to match the number by surpassing the Portuguese in the World Cup tally. The Argentine has 23 assists humungous in front of Ronaldo's 8. However, a goal will forever prevail as a superior statistic in Football and there's no doubt Cristiano is iconic in those terms.
The Argentine who plays in the South American continent in COPA America, and Cristiano who is in Europe playing in the UEFA Euro Cup winning it in 2016, face each other in World Cup; the biggest stage in terms of international football. Both players have surpassed their idols and their country's biggest names earlier to their arrival in the global sport.
Following the results, Argentina currently rides on the back of high chances for lifting the golden trophy, and Lionel Messi will finally settle on the GOAT debate once and for all with his rival Cristiano Ronaldo, whose side also dominated their group winning both their matches, but losing one as yet. The Portuguese now eye the fixture against Switzerland to cement their well-deserved place in the quarterfinals.
READ MORE: "Messi is the man"- Andy Murray, Piers Morgan, and others hail Lionel Messi after his brilliant performance in the 2022 FIFA World Cup pre-quarters
A look at Lionel Messi's brilliant performance against Australia in 2022 FIFA World Cup pre-quarters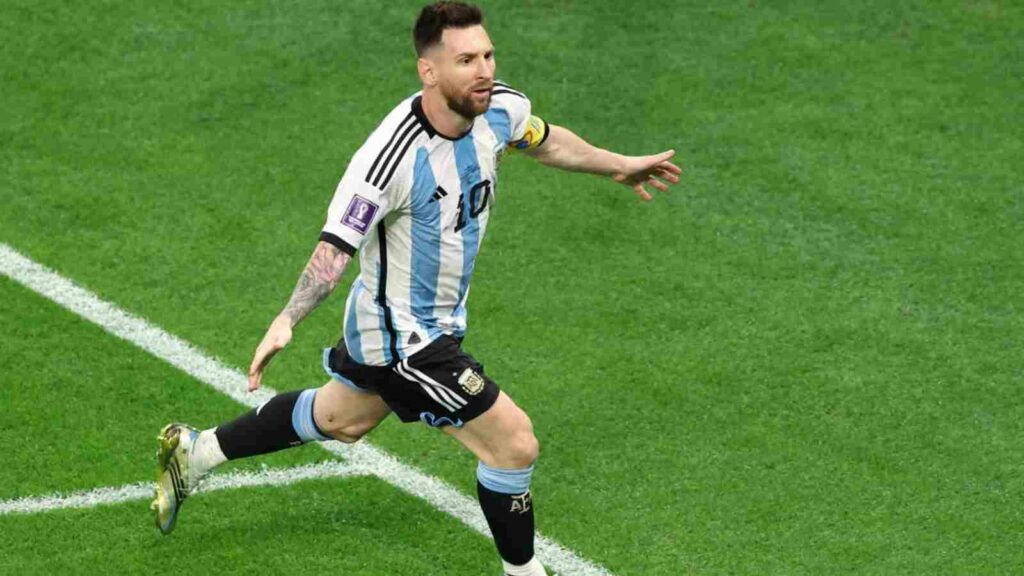 The Round of 16 fixture played between Argentina, and Australia featured Lionel Messi's 1000th official appearance on the Football ground. The little magician again produced a hell of a performance against the Aussies and successfully beat them 2-1. He knocked them out of the competition to move ahead into the quarterfinals. For the same goal, the Argentine maestro surpassed Diego Maradona's tally to become the highest World Cup scorer from his country.
The Australians put up a massive fight toward the end. A big save by Martinez in the last game kick helped Argentina to preserve the lead. Lautaro Martínez had the chance to triple Argentina's lead but failed with his nerve-wracking attempts on the goal. Leo Messi was nonetheless expected to perform well, especially after missing a penalty against Poland.
ALSO READ: "Sorry Joe, Football won,"- Netherlands' PM trolls US President Joe Biden following his nation's victory over the USA at the 2022 FIFA World Cup
ALSO READ: Jose Gimenez might face a 15-match ban for elbowing officials after Uruguay's 2022 FIFA World Cup exit