The story between the stars, the Argentine model and actress Wanda Nara, and former PSG striker Mauro Icardi's life has taken twists and turns. In contrast, the Argentine model has confirmed that she did not separate from the player following infidelity on his side, and it was something else. Soon after their holiday in the Maldives, the player shared chats via his Instagram, leading to a possible pregnancy.
After the massive separation news that surfaced on the internet, over the past few months, the matter seems to take a new plane, and finally come to rest, as the chat shared in the story shows the model writing to the player, "Thank you for another beautiful trip. My favorite place is you. I hope to return with G. 2022" and at the end used a baby emoji, which nonetheless is significant with the arrival of a newborn.
The chat showed a surprisingly calmer conversation between the two stars after what all has taken place between them. The Galatasaray player replies to the model in the discussion by writing, "Thank you for such a nice message. In the end, I'm not as crazy as they treated me for telling one of your wishes. We'll be back with G soon." The conversation sparked a newer confusion in social media, with netizens speculating this episode was an incoming baby.
While the model has not yet officially shared any information herself, at the same time, the player has also not spoken much, but the people around the stars continue to talk and provide more detail. The issue has been under many speculations, and the player's relations with the model seem to revolve around it.
READ MORE: Mauro Icardi's ex Wanda Nara bid farewell to micro bikinis and arrives in Maldives to find herself in a dignified fuchsia onesie
Wanda Nara's earlier issues with Mauro Icardi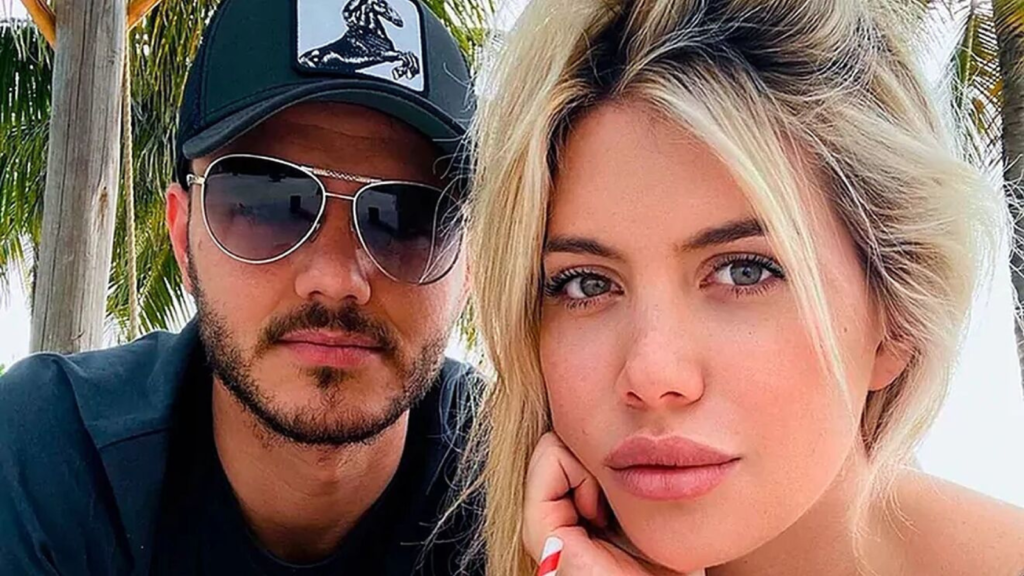 It is no news that the player and his wife's controversial marriage has been documented all the way from having two beautiful kids to the model's allegations of the player being unfaithful to her. The soon-to-be-ending marriage has been made official by both parties on the pretext of a legal divorce.
The Turkish club has been quite angry as the player is here on loan from the Paris club, and things like these could cause huge controversies and misunderstandings at the club level, the player might have to issue an official apology and the reason for him suddenly flying back to Argentine was not enough from club standards.
ALSO READ: "I realized that we weren't living in a Disney fairy tale,"- Wanda Nara throws away speculations of betrayal from Mauro Icardi being the reason for their separation
ALSO READ: "He didn't like the idea of not seeing me focused on the family,"- Wanda Nara reveals the reason behind her split with Mauro Icardi