Footballing Icon and Brazilian legend, Pele, who was admitted to the hospital for intensive care followed by a decline in his health conditions because of Colon Cancer, has lately been shifted to end-of-life care in the hospital. The 82-year-old maestro has shared his words of wisdom and appreciation for his loved ones in order to maintain calmness amongst them, following an update on his health condition.
"My friends, I want to keep everyone calm and positive, I'm strong, with a lot of hope and I follow my treatment as usual. I want to thank the entire medical and nursing team for all the care I have received." Said the great man confirming his health is stable and his fans need not worry and believe rumors about his health. Many people have been spreading fake news regarding man's health and declining well-being.
"I have a lot of faith in God and every message of love I receive from you all over the world keeps me full of energy. And watch Brazil in the World Cup too! Thank you so much for everything," added the great man thanking his loved ones and urging everyone to watch out for his country Brazil which is currently in the Round of 16 of the 2022 FIFA World Cup in Qatar. Pele is recovering and currently showing stable improvements.
Pele earlier informed his fans with the critical details about his hospital visit that it was nothing but a "monthly visit", and later thanked his supporters for the positive messages he had received. The Brazilian great has received a plethora of "get well soon" wishes from the whole world including big stars as a powerful and inspirational icon being a spotless ambassador for 'Football' as a sport and is in the leaving stages.
READ MORE: "5 World Cups to score a knockout goal and he's the GOAT? Nah"- Fans react to Lionel Messi's first-ever FIFA World Cup knockout goal
Pele's contribution to the Football World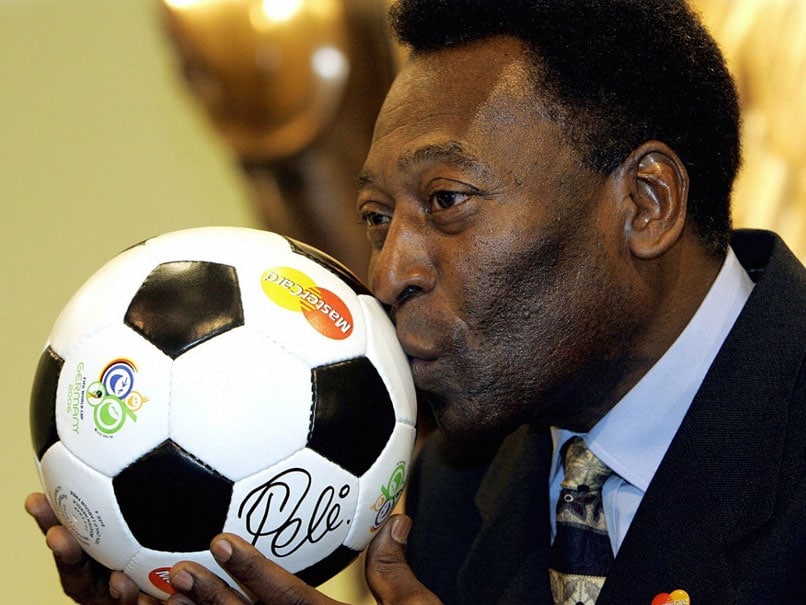 Pele, who is known as the football ambassador of the world, is also hailed as a national hero and a national treasure by the Brazilian government. The culture in Brazil is designed in a way that has a tendency of forgetting their idols but Pele had the power, and will, and by becoming an unstoppable force the great changed that. Pele was also known as the man who stopped a war. From 1967 through 1970, a Nigerian Civil War was going on.
Although many journalists and football pundits believe that Maradona has an upper hand when it comes to natural talent over Pele, it is clear that Pele comes second to no one. Pele was not only an amazing player on the pitch, but he was also an outstanding human being and a role model to the thousands of people who watched him play. To this day, the man is still considered the greatest player to have ever graced the sport.
ALSO READ: "Sorry Joe, Football won,"- Netherlands' PM trolls US President Joe Biden following his nation's victory over the USA at the 2022 FIFA World Cup
ALSO READ: Lionel Messi adds yet another feather to his golden hat after scoring against Australia at the 2022 FIFA World Cup pre-quarters