Pablo Martin Páez Gavira, better known as Gavi, a young player for Barcelona, appears to be capturing everyone's attention, including the Spanish royal family. Following his remarkable outcomes in both La Liga and the FIFA World Cup, Gavi has been in the spotlight in Spain.
The Barcelona midfielder is regarded as one of Europe's most promising players as he continues to shine at the World Cup. He has won over soccer fans worldwide. According to the latest reports from Diario AS (via Football Espana), the Crown Princess of Spain is one of his many admirers obsessed with him. Princess Leonor reportedly has a crush on the Spanish midfielder.
According to the famed publication, Crown Princess Leonor is said to have a massive crush on Gavi, with images of the 18-year-old allegedly styling her school folder. The Crown Princess is enrolled at Atlantic School, a favored Welsh school for royalty and she is currently next in line to the Spanish throne. Following Spain's victory over Costa Rica on November 23, her father, King Felipe VI of Spain, reportedly obtained Gavi's autograph on a shirt in the team's locker room.
There have been rumors that the king obtained the shirt for the Crown Princess, who is just one year younger than Gavi, because it is believed to be a few sizes smaller than the king. If he starts courting the Crown Princess, his off-pitch antics might become the center of attention. The talented teen might be on a date with royalty if rumors are to be trusted.
Also Read: "We've a clear idea"- Bayern Munich CEO yet again rules out the idea of signing Cristiano Ronaldo
Gavi has been impressive for Spain and club Barcelona this year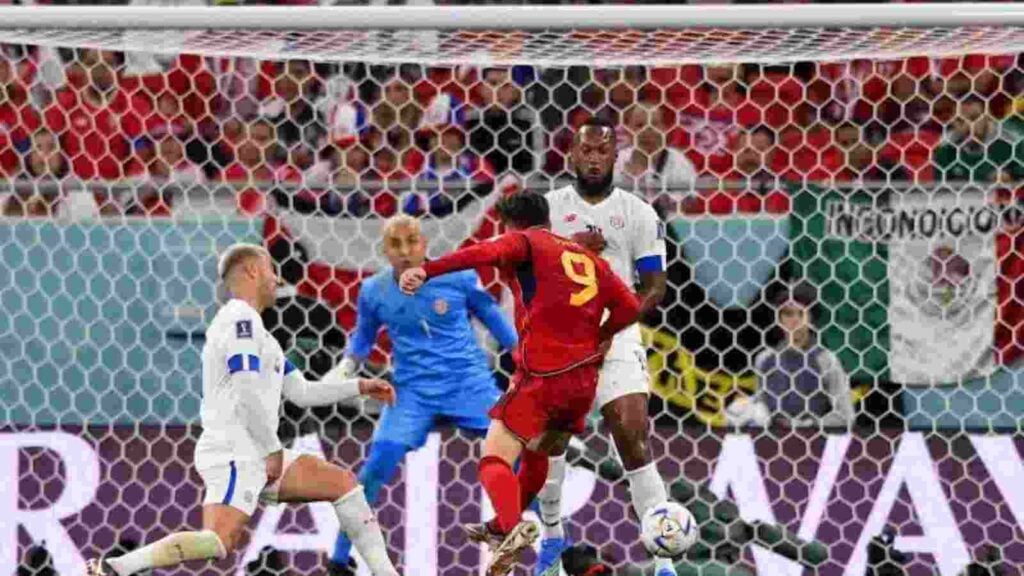 Spain's 2022 FIFA World Cup campaign got off to a strong start. They defeated Costa Rica by a score of 7 to showcase to the other frontrunners what they were competent and resourceful to challenge for the title. It was a notable occasion for Gavi as well. The Barcelona gem made history as the youngest Spanish player to ever compete in a FIFA World Cup at 18 years and 110 days old.
Gavi scored an astounding volley in the 7-0 victory of Spain against Costa Rica. The Barcelona star became the third-youngest goal scorer after Mexican Manuel Rosas and Brazilian icon Pele. A sturdy showing and some incredible statistics tied those records. Gavi played a crucial role in Spain's dominance both with and without the ball as they recorded 82% ball possession.
Gavi, an Andalusia native, was signed to a professional contract by the club in 2020 after Barcelona scouts acquired him for the La Masia Development Academy. The midfielder played in more than 60 matches for the club after making his senior team debut versus Getafe a year later. However, his selection for Spain's senior team ignited Gavi's conversation throughout the footballing world. The midfielder, who stands five feet six inches tall, earned his senior team debut versus Italy at the San Siro in 2021, surpassing an old record set by Angel Zubieta that had stood for 85 years.
Read More: Watch: Brazil's Weverton carries injured Danilo to celebrate Casemiro's late goal versus Switzerland at the 2022 FIFA World Cup
Read More: "You're not very fast anymore" – Eden Hazard's message to Belgian teammate after loss against Morocco at 2022 FIFA World Cup