England's winger and key player Raheem Sterling, yesterday missed the Round of 16 fixture against Senegal in the 2022 FIFA World Cup. The coach and reports suggested that the player flew back to his home to deal with some urgent family matters. It was later discovered that there has been a horrific robbery at his house. The player couldn't manage to return from home considering his family's safety. The police have provided some more information regarding the matter.
The report reveals that his wife and children were not inside the house while the whole episode took place and "no threat of violence was involved", clearing the possibility of someone dear to Sterling getting hurt. The robbery has shaken fellow English players as well, and as per reports, many players have made inviolable security arrangements at their respective homes while they play the important Qatar FIFA World Cup 2022.
The thieves broke into the 6m Euros mansion, in the nighttime and took off with a reported sum of 300,000 Euros worth of items. Reports have earlier suggested the wife was present inside the home at the moment but later revealed by the police that the lady reached some time after the burglary. Unfortunately, it's the second time the Chelsea talisman has been targetted, with thieves also attempting to loot his home in Cheshire around four years back.
The Surrey Police's official statement, "Police were contacted just before 9 pm on Saturday, December 3 after the occupants of the property came home and discovered a number of items including jewelry and watches had been stolen. No threat of violence was involved as the items were discovered stolen retrospectively." The officials confirmed the safety of the star's family and that the loot items shall soon be in custody.
READ MORE: Watch: Wanda Nara and Mauro Icardi spotted together enjoying Galatasaray's Turkish cup game amidst ongoing rift
A look at England's effortless victory without Raheem Sterling against Senegal in 2022 FIFA World Cup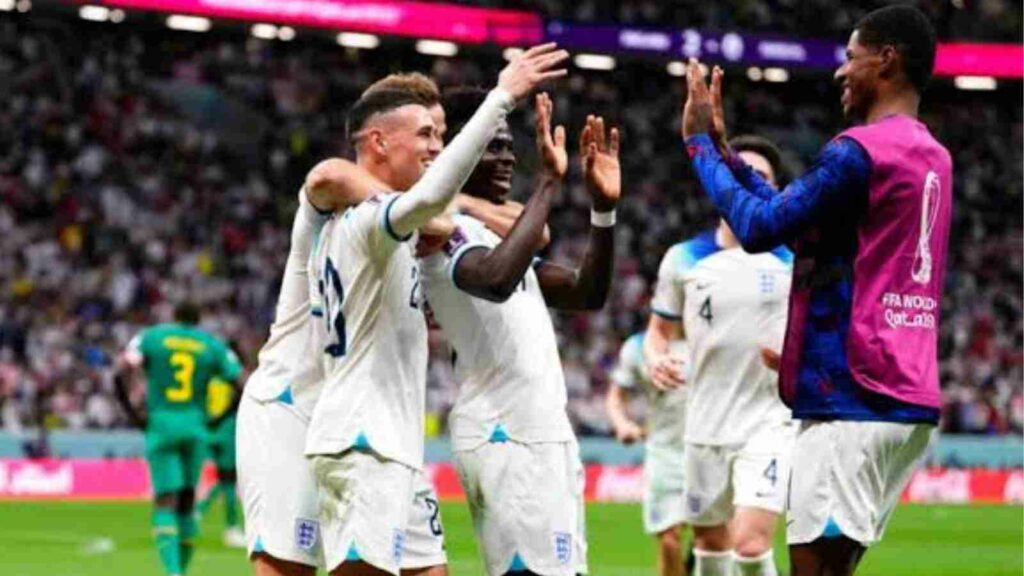 After the Chelsea man flew back to London and reports started suggesting that the player won't make it for the Round of 16 knockouts against Senegal, English fans' lives flashed right ahead of their eyes as they were scared after the key player's absence. The player left the winning side who managed in a quite wonderful manner by defeating their opponents 3-0.
Brilliant performances by teammates came aboard while Kane, Saka, and Henderson, put the ball across the goal line. The English fans were worried at the first hand after getting to know that their talisman Sterling won't be there. The man who scored during the Group stage fixture against Iran contributed to their emphatic win of 6-2. The Chelsea star helped his team build their place in the knockout stage and surely would have contributed if played against Senegal.
ALSO READ: Real Madrid ace Vinicius Jr's set to cut his partnership with Nike amidst the 2022 FIFA World Cup: Reports
ALSO READ: Raheem Sterling returns to England after his home was robbed amidst the ongoing 2022 FIFA World Cup