Recently a survey hosted by the Athletic, on a forever ongoing question, "who had a better career between Cristiano Ronaldo and Lionel Messi". The survey was closed with the result of the Portuguese winning it with a margin of 34%. For the survey, it stood 100 former footballers who later concluded the result.
The result of the survey fell into the Portuguese's laps as he might have a better career than the Argentine, it could only mean in the terms of their careers which for a fact both the greats had an illustrious one. The Argentine has a record seven Ballon d'Or and the Portuguese come second in the list having 5.
Both players have challenged each other in becoming the two best players in the history of the sport. The Portuguese have 5 Champions League and the Argentine have 4. In record, goals scored the Portuguese takes over whereas the record assists provided the Argentine takes over. Pushing each other to the boundaries of wonders.
READ MORE: "Sick, petty, and stupid"- Cristiano Ronaldo's sister slams Portuguese media after they criticize the Manchester United star
Cristiano Ronaldo or Lionel Messi, who's better?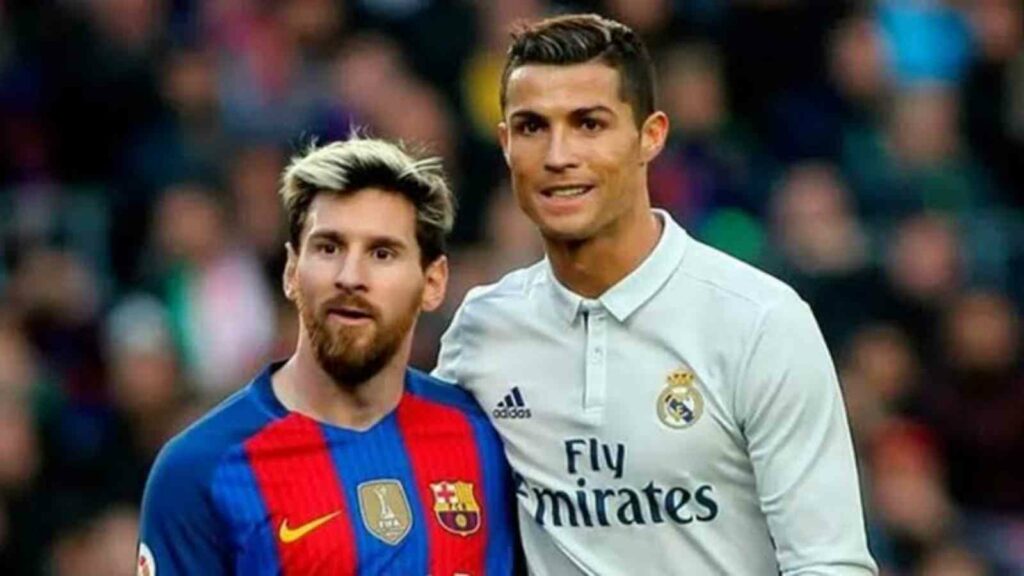 The forever longing question of the football fans between the Portuguese star and the Argentine maestro, the better player, where both the players have an extraordinarily different style of play. While one is a beautiful playmaker another is a beast in goalscoring. It's high time for people to understand that it's not about who's better.
Statistically, both the players have reached the heights that no one could have imagined 15 years down the line. The Argentine can dribble the whole field, when the Portuguese a goal threat wherever he stands. People can agree that the Argentine has more natural ability, but the Portuguese is one clear example of what hard-work can do to an individual.
Individually these two are the greatest football players in the history of the sport, doesn't matter if for someone the Argentine is better for another the Portuguese, but the thing is, there's not much time left when these two greats shall hang their boots, so it's better to enjoy the remaining wonders of the greats rather compare.
ALSO READ: "It's time to retire"- Former Italian player's clear-cut message to Cristiano Ronaldo after Nations League performance