Recently in a video catching a lot of heat, where the Barcelona young prodigy midfielder Pablo Gavi is handing out autographs and the female gets it and hands the midfielder her phone number on a paper chit. The young midfielder was flattered by the female fan's gesture and took a picture afterward.
The young star Gavi doesn't seem to have been in a regular habit of these kinds of exposures, especially where a young and desirable female fan is concerned. Football players often tend to make a mark as their sex appeal sort of boosts up with the gain in limelight and fame as soon as they start playing professionally.
The Spanish is playing as a midfielder in the club and is putting out an extraordinary display of Football with each performance that he gets to play. The star definitely has a bright future and female attention comes naturally with it, which can't be avoided but must be handled with dignity and grace.
READ MORE: LEAKED: Barcelona star Gerard Pique called a 'bast*rd' by ex-partner Shakira
Barcelona and the female attention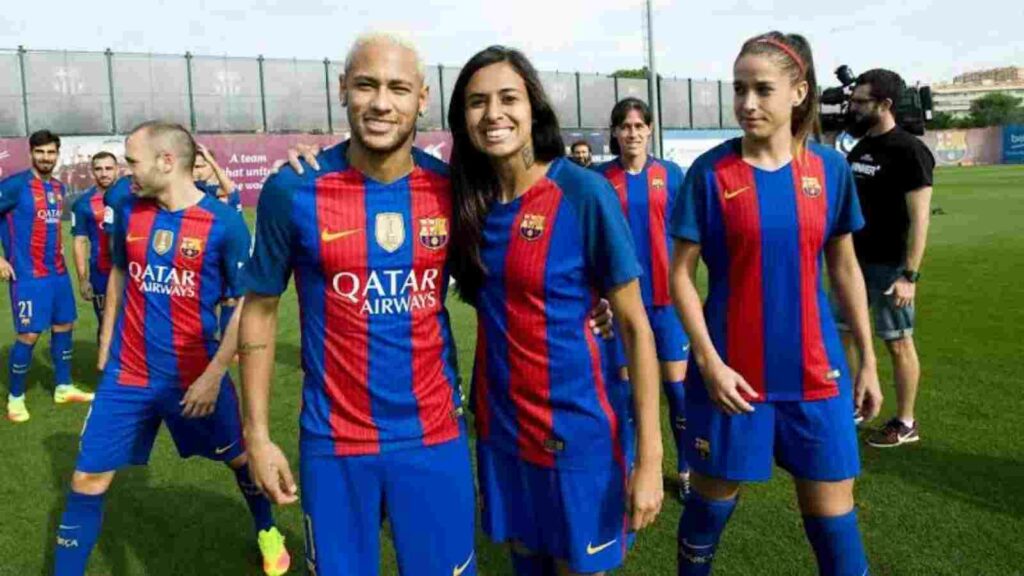 Barcelona players have always been used to getting love from across the world and especially the love and affection of their female fans which tends to grow larger with each year passing and the kind of fame and recognition the Catalan club is getting, is kind of natural.
Players like Neymar Jr and Gerard Pique in the club have somewhat raised the bars high in terms of female interaction while Neymar's image was painted as a 'playboy' and Pique married Shakira the Colombian popstar, the Catalan players have always handled it with grace.
Xavi on the other hand is quite an example of an ideal man, gaining female attention but taking it with dignity and trust. The wives of such players don't feel insecure about the appeal they're getting. Gavi has recently joined the lot and has a long way to go on both grounds, and success is a must.
ALSO READ: "So much better than last season"- Bayern Munich's Leroy Sane in awe of the Spanish giants' progress this season