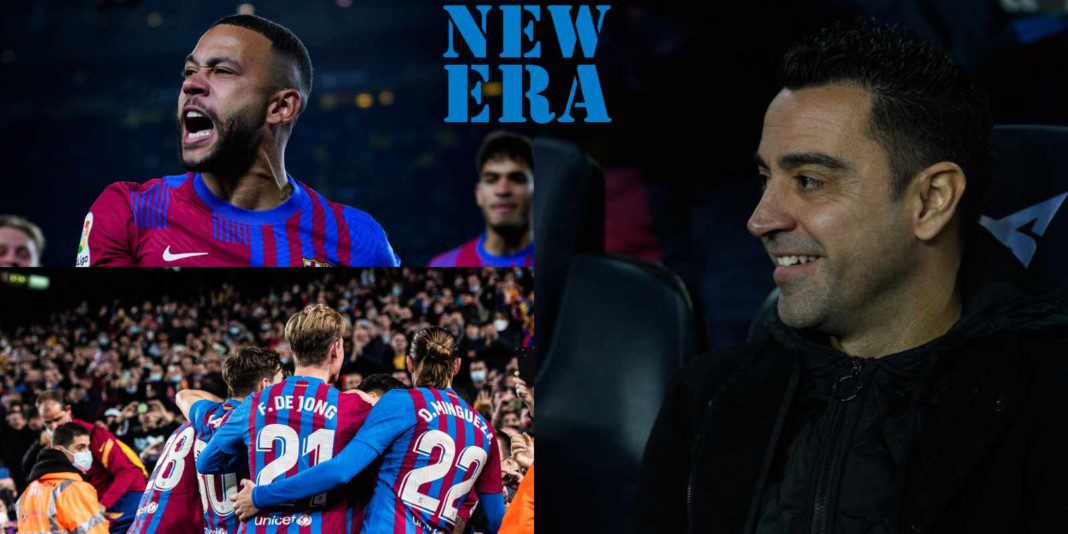 FC Barcelona enjoyed a much awaited win after they beat their city-rivals, Espanyol FC, on match day 13 at La Liga Santander 2021/22. Their key striker, Memphis Depay, scored the solo goal of the match, which came off a penalty, after the Dutch player himself was fouled right at the beginning of the second half.
Even though FC Barcelona's defense looked quite weak towards the end of the match, which allowed Espanyol FC to make some quite great chances, the duo of Pique and Garcia held the fortress brilliantly during the first half and initial part of the second half as well.
As far as the mid-field is concerned, Sergio Busquets once again anchored Barcelona's attack and got a little bit of help from Frenkie De Jong, who largely played offensively today.
With this win, FC Barcelona have risen up to the sixth spot in the points table. They are now 8 points behind Sevilla FC who are currently at the top of the table.
FC Barcelona keeps first clean sheet in La Liga since September 2021
Xavi has arrived and it was quite evident with the formation and gameplay of the team. Quick gameplay, passing the ball randomly, and creating chances inside the opposition's box instead of long passing made it clear how FC Barcelona will play in the long run.
Interestingly, this is FC Barcelona's first win in La Liga 2021/22 after almost a month. In addition, this is the for the first time since September that they have successfully kept a clean sheet in the Spanish league.
Xavi's next big target will surely be to finish within the top two spots in the Champions League' group stage. For that, the Catalans just need a draw against SL Benefica, who thrashed them 3-0 last time. Will Xavi be able to change the fortune of his side?
Also Read: La Liga: Granada vs Real Madrid Live Stream, Preview and Prediction