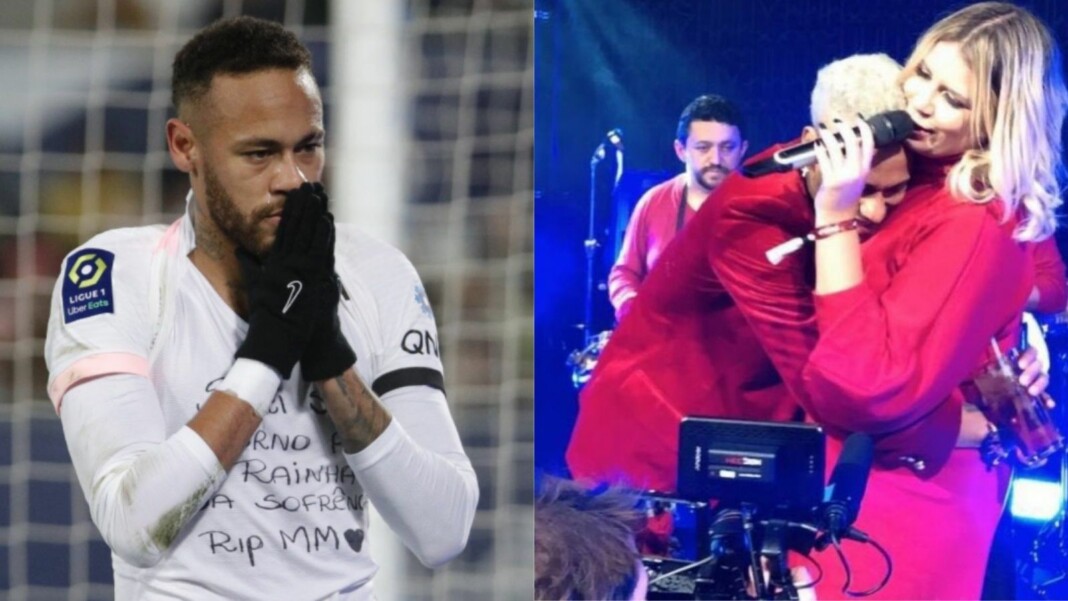 Paris Saint Germain might be the table toppers of Ligue 1 due to limited resistance to their supremacy in the French league, but their journey so far has not been a smooth ride all throughout. Despite the addition of a player as great as Lionel Messi to their squad, the Parisians have often seemed to struggle in certain matches.
However, that was not the case in tonight's match between PSG and Bordeaux at the Matmut Atlantique in which the visitors cruised past the hosts pretty comfortably, thanks to a brace by Neymar Jr. However, it would be naive to say that Bordeaux did not try to make a comeback. In fact, they scored 2 late goals and were a goal away from causing a great upset for the table toppers.
But more than PSG's victory, what is being discussed in the aftermath of tonight's game, is a great gesture that the Brazilian showed after scoring his first goal.
PSG were at the wheel in tonight's face-off from the very beginning. They had more possession, were more swift with the ball and were clinical in their finishing. These attributes helped them achieve the lead as early as in the 26th minute through Neymar.
Neymar dedicated his 400th career goal to Brazilian Singer Marilia Mendonca
The Brazilian dedicated his goal to his late friend and Brazilian singer Marília Mendonça, who died in a plane crash last night at 26 years of age. She was travelling to a concert in a rural area in Brazil when the tragic incident occurred. Mendonça was one of the 5 passengers who lost their lives in the accident.
He lifted his jersey up after scoring the goal and the shirt underneath read "I will always be your fan, queen of suffering. RIP MM."
Neymar had earlier mourned about the famous singer's death through his Twitter account. In a thread of tweets, the Brazilian wrote, "I refuse to believe, I refuse."
"I swear I went to sleep asking God that everything was a dream and that today, I just woke up from a nightmare."
This adorable gesture did not go unnoticed by the world and fans showered their love for the Brazilian on social media. It also marked the completion of 400 career goals for Neymar.
PSG defeat Bordeaux by a narrow margin of 3-2
It did not take Neymar too long to score his second. He slot the ball inside the net once again at the 43rd minute mark off a backheel pass by Kylian Mbappe and doubled the lead for PSG.
Kylian Mbappe then made it 3-0 in the second half. The Frenchman gave a sensational performance tonight, scoring one goal and providing 2 assists which were converted brilliantly by Neymar.
Bordeaux scored a goal in the 78th minute and another in the stoppage time but it was just not enough. However, they had given quite a scare to the PSG fans.
Also Read:- Twitter goes crazy as Toni Kroos scores a banger against Rayo Vallecano