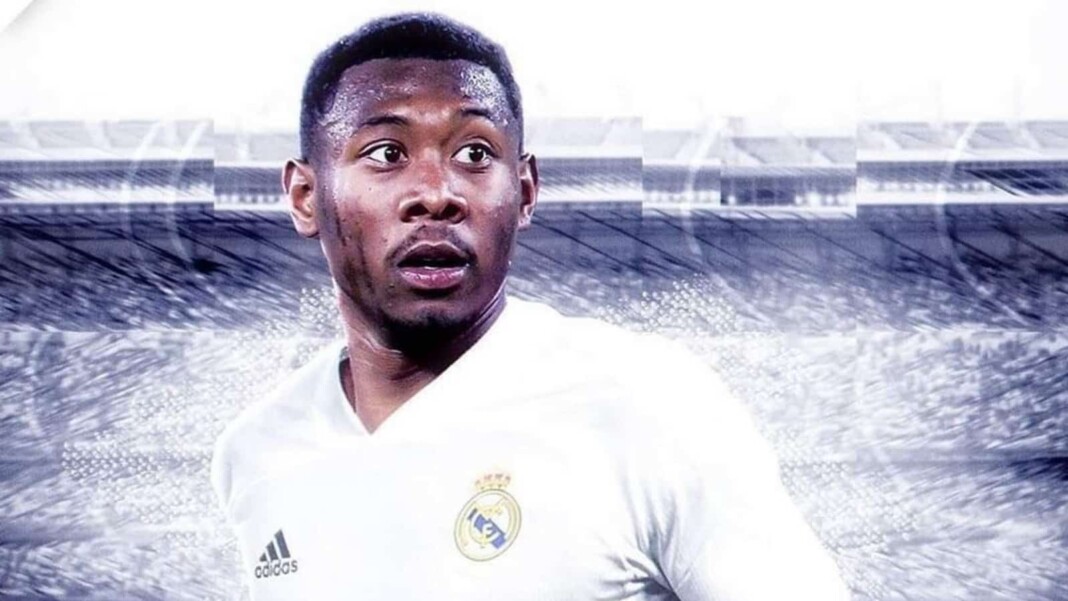 Real Madrid have confirmed their first signing of the season, days after they announced the departure of their head-coach Zinedine Zidane. Los Blancos have signed David Alaba from Bayern Munich in a 5-year deal.
Alaba was out of contract at Bayern Munich at the end of this season and chose not to renew at his boyhood club. Real Madrid thus made the move ahead of other rivals in the market and signed him up as their first signing of the season.
David Alaba will earn £10.5million per year at Real Madrid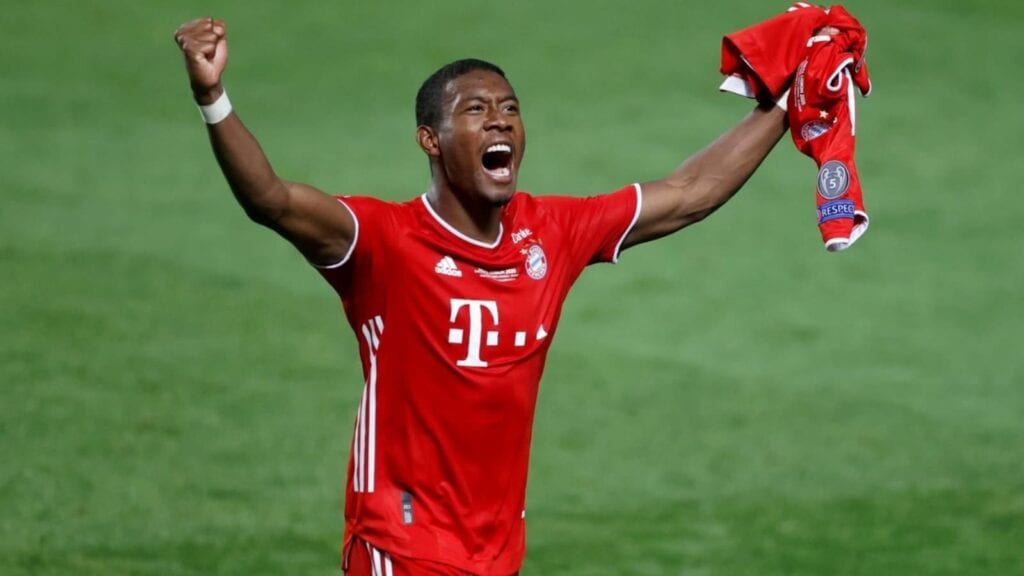 The 5 year deal will see Alaba remain at the club till 2026 during which he would earn £10.5m per year. Alaba who turns 29, next month and his versatility was one of the main causes of Los Blancos signing the player as they have struggled this season due to a number of injuries to players.
Alaba can play at centre-back, full-back or in defensive midfield, and will be a vital cog in the Madrid squad in the years to come. The Austrian international had a successful year at Bayern where he helped the club lift the Bundesliga title for a record 9th successive time.
Alaba is coming off an immensely successful spell with Bayern Munich, wherein he won every single trophy there is to win at club level at least twice. Over the course of his stint with the Bundesliga heavyweights, the 28-year-old made 431 appearances, chipping in with 33 goals and 55 assists.
The official club statment read, "Real Madrid CF has reached an agreement with player David Alaba, who will remain linked to the club for the next five seasons. David Alaba will be presented as a new Real Madrid player after the completion of Euro 2021."
The official presentation of Alaba at his new club will take place after the Euros this year, as he is currently involved in the Austria's pre-Euro camp.
The signing also possibly hints at the sale of some players in the summer, most evidently of Sergio Ramos' who has not yet renewed his contract the club which is due to end this summer. Raphael Varane has also been linked with a move away from the club and Alaba's arrival will shore up the defensive side for Los Blancos if either of the two leaves.
This is the first Madrid incorporation that is projected for next season, in which Florentino Pérez intends to undertake a renewal of the squad; for now, Zidane has left and the club is already looking for a new coach.
Also Read : UEFA Champions League Final- Manchester City vs Chelsea: Match Preview, Team News and Predictions