Cristiano Ronaldo and Lionel Messi are arguably two of the best players to have ever played football and have won plenty of individual awards during their careers to justify their dominance on world football in the previous two decades. However, no individual award is as big as the prestigious Ballon d'Or award and Ronaldo and Messi both have won the award multiple times in their career.
While Cristiano Ronaldo has won it 5 times, Lionel Messi has even outnumbered his counterpart winning it a record 6 times with the last one coming in 2019. And now France football's editor-in-chief Pascal Ferre has spoken very highly of the very competitive duo and has let out a huge secret involving the two days before the Ballon d'Or 2021 award date.
Cristiano Ronaldo and Messi have shared a huge rivalry between themselves in the past two decades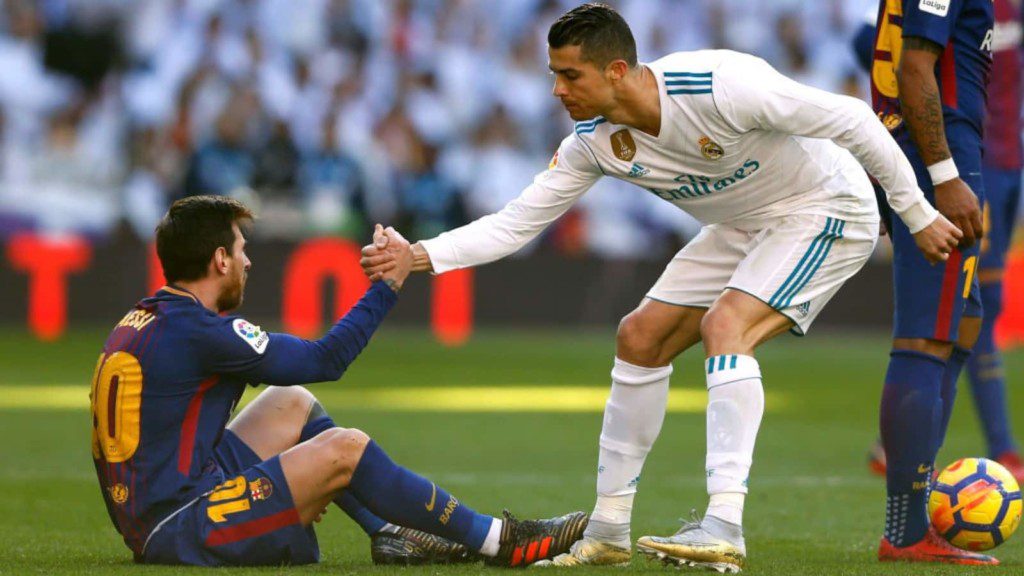 Ferre pointed out, how both Ronaldo and Messi have made it a point to score a great number of goals especially during the months of September and October, during which the voting for the Ballon d'Or is ongoing in full force.
Pascal Ferre said, "I think that if you looked at the statistics of Messi and Ronaldo, you would see they always score a lot of goals in September and October when the voting is happening. That is not a coincidence."
The goals statistic too speaks in support of this statement by the Ballon d'Or award winner. Although Ronaldo is among the favourites to win the Ballon d'Or award this year, he has still scored 7 goals for Manchester United in the two months combined. Lionel Messi on the other hand has not had a great September and October which saw him only score 3 goals.
However, Messi still remains one of the favourites to win the award this year, because of his exploits last season with Barcelona and Argentina.
Also Read: WATCH: Palmeiras striker Deyverson uses hilarious time-wasting tactic in Copa Libertadores final