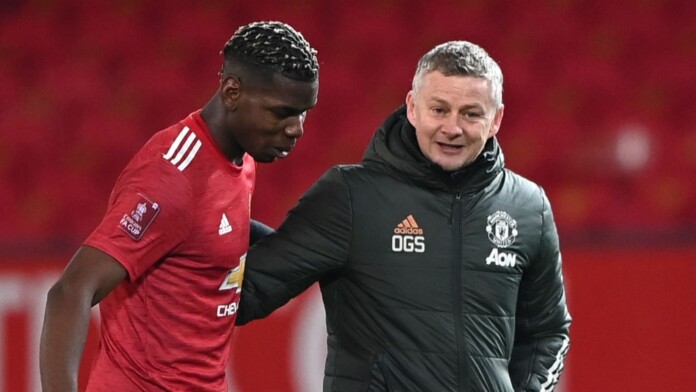 Manchester United's flamboyant midfield star, Paul Pogba has rubbished claims regarding his future following the 5-0 thumping United received against Liverpool. According to the leading media outlet, Sun, Pogba apologised to his teammates but refused to do so to the United manager after his dismal performance against Liverpool, which saw him receive a red card after having come on to the pitch as a substitute.
The report also claimed, the defeat had made Paul Pogba ponder over his immediate future at the club, with a rift breaking out between him and Ole Gunnar Solskjaer.
A lot has been speculated regarding Paul Pogba's future at Manchester United
The midfielder took to his social media accounts to claim it was all just a bunch of 'Big lies' made by the media house to seek the attention of the readers and create a big headline out of the issue. He captioned a post having the image of the report posted by the Sun on his official Twitter account saying, "Big lies to make headlines."
Paul Pogba also exclaimed his stance in what was a more detailed response to the report on his official Instagram account, where he posted a story related to how media houses caused trouble in the lives of footballers, just to earn a few more bucks.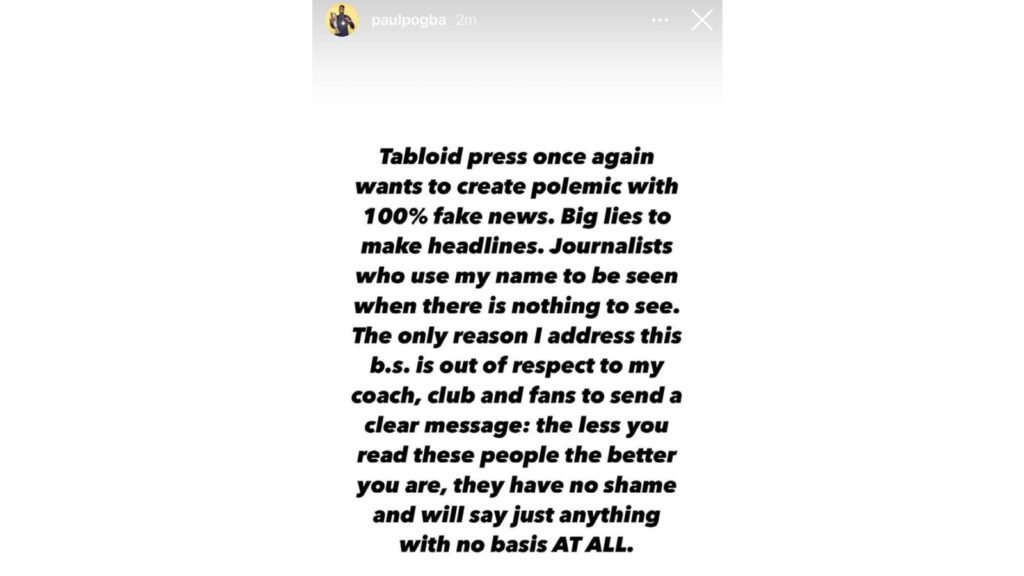 "Tabloid press once again wants to create polemic with 100 per cent fake news," Pogba wrote.
"Big lies to make headlines. Journalists who use my name to be seen when there is nothing to see."
"The only reason I address this b.s is out of respect to my coach, club and fans to send a clear message: the less you read these people the better you are, they have no shame and will say just anything with no basis AT ALL."
Also Read: Three Premier League clubs in UEFA's top five club rankings