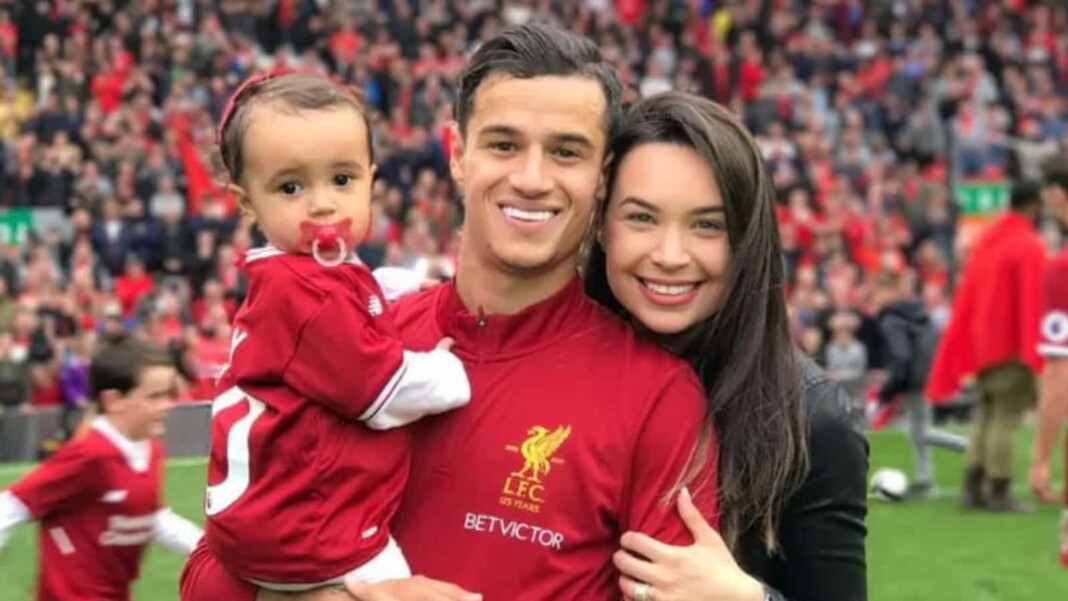 Philippe Coutinho is a Brazilian footballer who currently plys his trade in the La Liga playing for Spanish Giant Barcelona which he joined in January 2018 from Liverpool for a fee of £142 million.

He was a key player for the Liverpool side. He transferred to Barcelona hoping to win more trophies, however life at Barcelona has not been particularly easy on him. He hasn't hit the ground running for Barcelona and with injuries and out of form, he has fallen down the pecking order. Coutinho enjoyed a brief loan spell at Bayern where he won the UCL. Coutinho has played Inter Milan too early in his career.
Philippe Coutinho's wife: Who is Aine Coutinho?
Philippe Coutinho met his wife Aine in 2007 when Coutinho was 14 years old. They were introduced at a party by a mutual friends and later Aine moved in with Coutinho and continued living under the same roof with Coutinho and his mom Esmeralda and dad Jose. They grew up in Rio de Janeiro.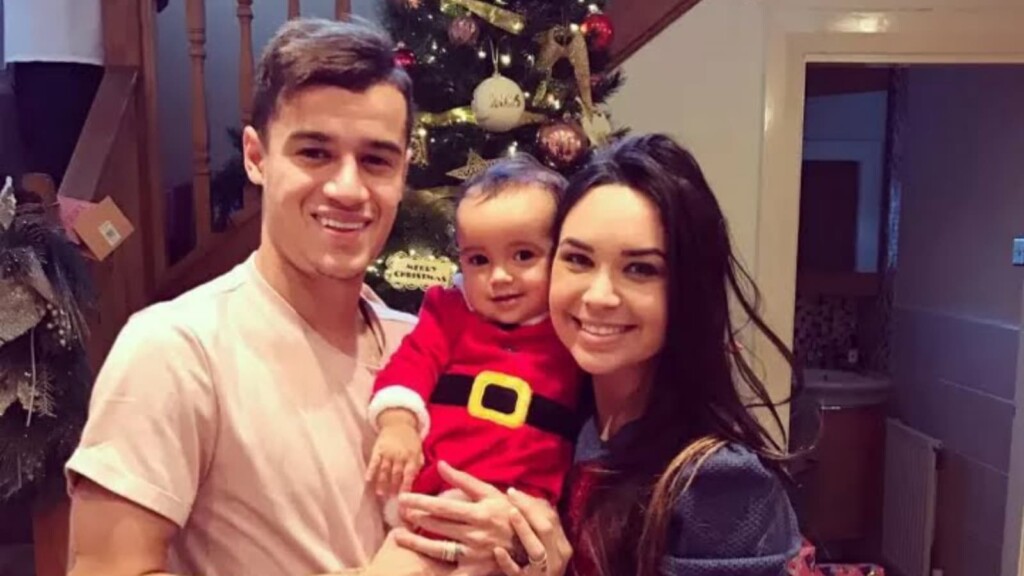 Aine Coutinho was born on 31st March 1993 in Rio de Janeiro. Despite being born in Brazil, she is Portuguese by nationality. She studied economics in Sao Paulo University in Brazil. Aine has three sisters Arie, Becca and Carol and a brother Antonio.
Philippe Coutinho signed for Inter Milan in 2008 but returned to Vasco Da Gama for two season. When he went back to Italy in 2010, Aine stopped her studies and followed Coutinho to Italy.
The pair were living briefly seperated when Coutinho was on loan to Espanyol in 2012. They married in the same year on December 13 2012. The couple have two daughters Maria Coutinho born on December 22, 2015 when Coutinho was playing for Liverpool, and Esmeralda Coutinho born on December 28, 2018.
Philippe Coutinho has shown his devotion towards his wife Aine by tattooing her on his left arm.
ALSO READ: AC Milan progressing in talks to sign Olivier Giroud