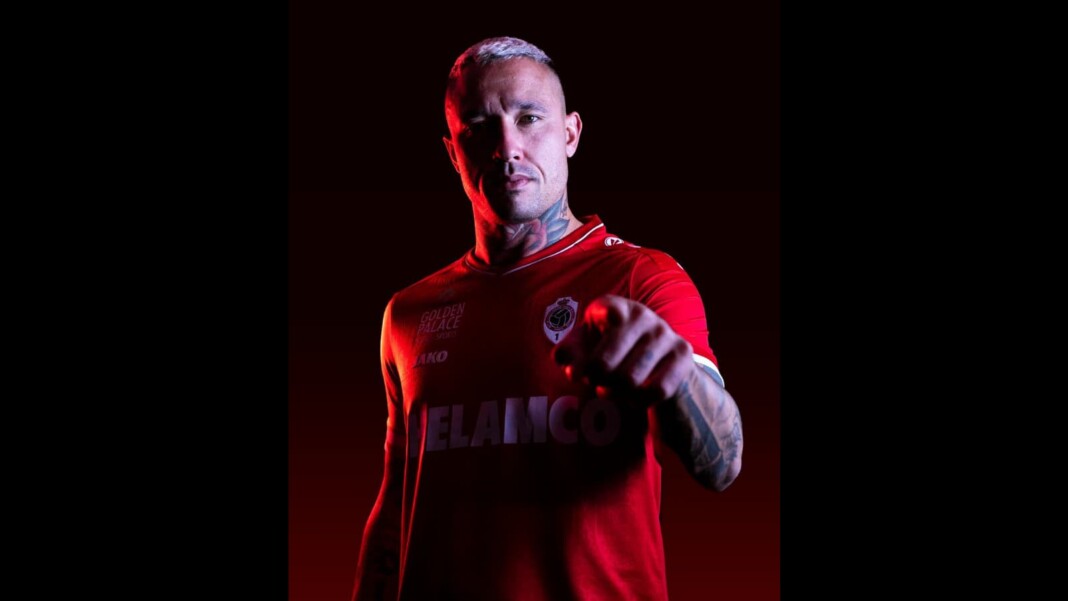 Radja Nainggolan's Inter Milan days were cut short, with the club terminating the 33 year old's contract by mutual agreement when it was clear that the Belgian midfielder did not have any future at the Giuseppe Meazza.
Cagliari and Besiktas were among the clubs who were heavily interested to sign Nainggolan, but in the end his choice was to join Antwerp. Nainggolan signed a two year deal with the Belgian club, Royal Antwerp on Saturday.
As he explained, he feels at home with his return to Belgium and is looking forward to his new challenges.
"It's nice to be back here," Nainggolan stated, "I chose Antwerp because the president wanted me strongly and the project is very interesting."
Radja Nainggolan feels no major conflict despite having played for the rival club of Antwerp in his youth
Asked about his decision to join Antwerp despite having played for their rivals Beerschot in his youth, the Belgian explained that he does not feel a major conflict "I grew up with [Beerschot] and I will always be grateful," he said, "but in your career you have to make choices and decisions."
"Mine is certainly not a choice against the Beerschot fans, but it is a choice for me, for my career, to return home after being away for 16 years."
Asked whether he has ambitions to win the title with Antwerp he simply stated, "As I said the project is very interesting. I am confident."
Also Read : Joe Willock signs on a 6 year deal with Newcastle United