Ralf Ragnick has recently agreed on terms to sign as the interim manager of Manchester United and will be taking on the leash of the English club for the rest of the season.
Ralf Ragnick will bring in certain changes weather it be in the squad or in the lifestyle of the players as he is known to be disciplinarian throughout his life and has very stern set of rules which players should follow.
Ralf Ragnick has spent a considerable amount of time managing some big clubs in the German league such as Stuttgart, Hannover, Hoffenheim, Schalke and Leipzig. Ragnick has been worldwide known as the manager who has mastered the art of pressing tactics.
With his newly implemented tactics Manchester United will surely look forward to ride in the path of glory again. While some players might be released in January Transfer Window, others might benifit from his appointment.
Ralf Ragnick's strict way to punish his players might be funny for the fans but it's not so funny for the victims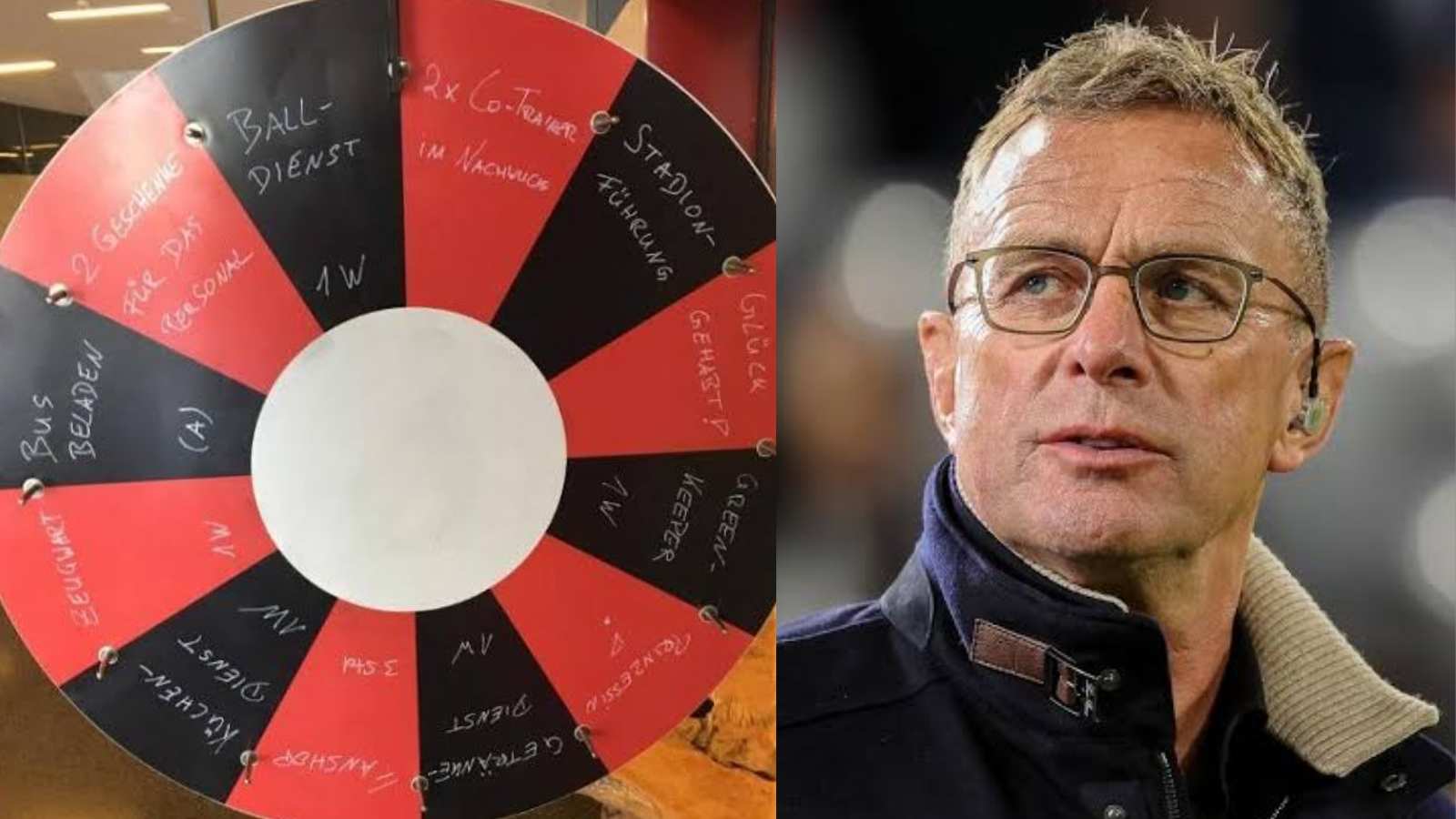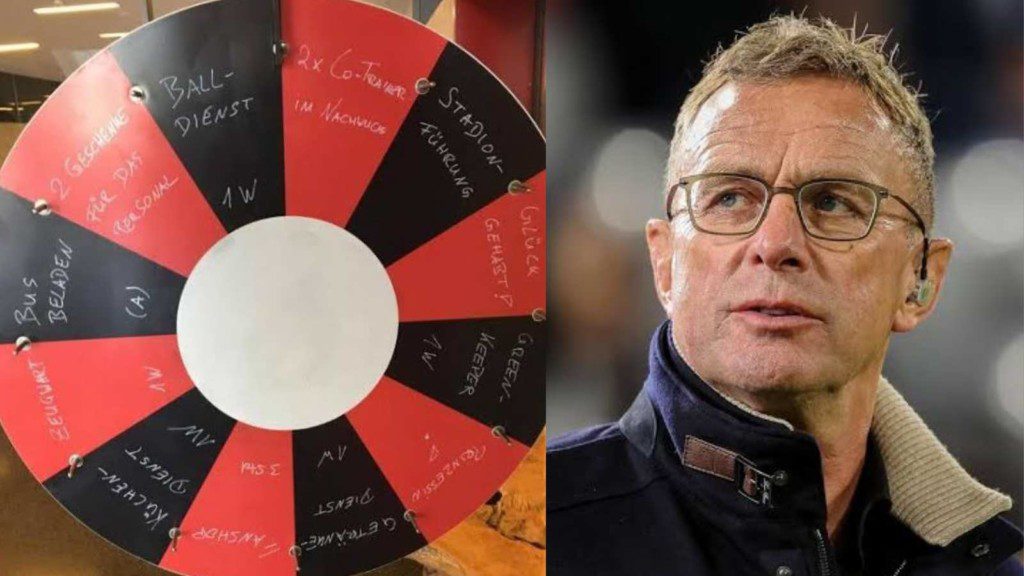 Ralf Ragnick showcased a very strict method to punish his players during his stint with RB Leipzig. The German manager had a Wheel which had many punishment written on it and if any players were found to be undisciplined then the wheel was spun to determine the punishment for the players.
The punishment for the players included working in the club shop, serving food in canteen, taking care of laundry and even mowing the grass in the training pitch.
Ralf Ragnick will maintain a strict decorum in the dressing room of Manchester United and will try to provide the best positive outcome for the Red Devils. He is also reported to take consultancy role with the club for two more years after his tenure comes to an end.
Also Read: Jack Wilshere refuses to rule out a sensational Arsenal return for Arsene Wenger