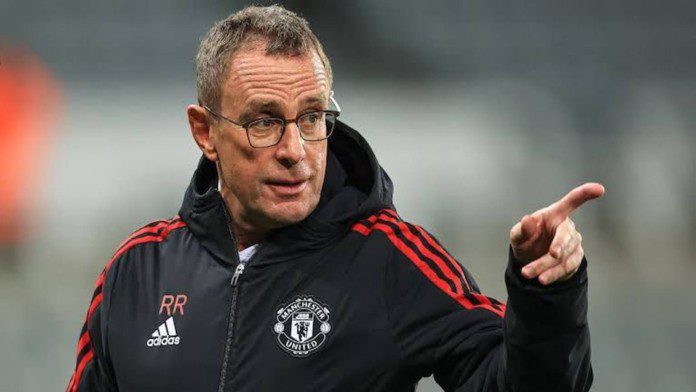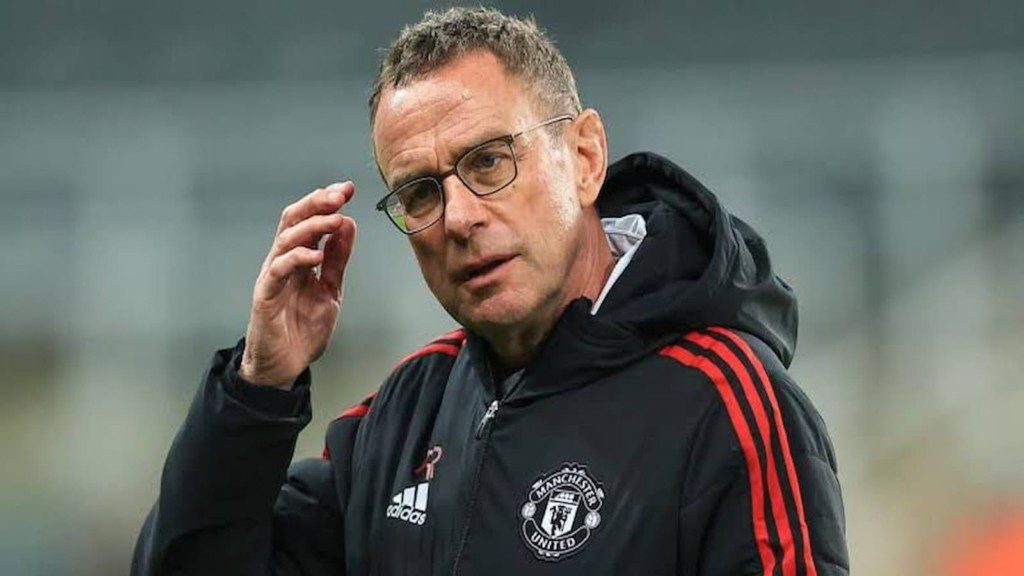 Manchester United faced Newcastle united in the Premier league last night at the St. James' Park. It was always going to be a tricky fixture for the Red Devils as Newcastle were finding their feet again under Eddie Howe. However, Manchester United had almost 2 weeks to prepare for the game due to the Covid outbreak going on in England.
Manchester United were held on for a 1-1 draw against Newcastle in the Premier League. However, the score doesn't do justice to the Magpies who completely dominated the Red Devils throughout the whole game. Newcastle United opened the scoring inside the first 6 minutes of the game through Allan Saint-Maximin. It was a beautiful team goal and it was no less than what the Toons deserved for their start to the game.
Manchester United were looking flaky and couldn't string two passes together for almost the whole game. Star players like Cristiano Ronaldo, Bruno Fernandes and Marcus Rashford were awful for most of the game. The team looked out of shape and did not have any game plan at all.
Edinson Cavani and David De Gea were the only 2 players that played brilliantly for the Red Devils. Cavani came on a substitute in the second half after replacing Mason Greenwood. This was not taken well by many fans as they thought Marcus Rashford should have been the one to get substituted off.
The Uruguay international scored for Ralf Rangnick's team to make the score 1-1 and give a chance for the Red Devils to go for the win. However, Manchester United could not capitalize on that goal and the game ended 1-1.
David De Gea made a sensational save for the Reds in the dying moments of the game. The whole stadium thought the ball was in but the Spanish keeper had other ideas and pulled off a mind blowing save to his credit.
Also Read: "They'll get a lot of managers the sack- Gary Neville delivers…
Ralf Rangnick on the Manchester United vs Newcastle United game: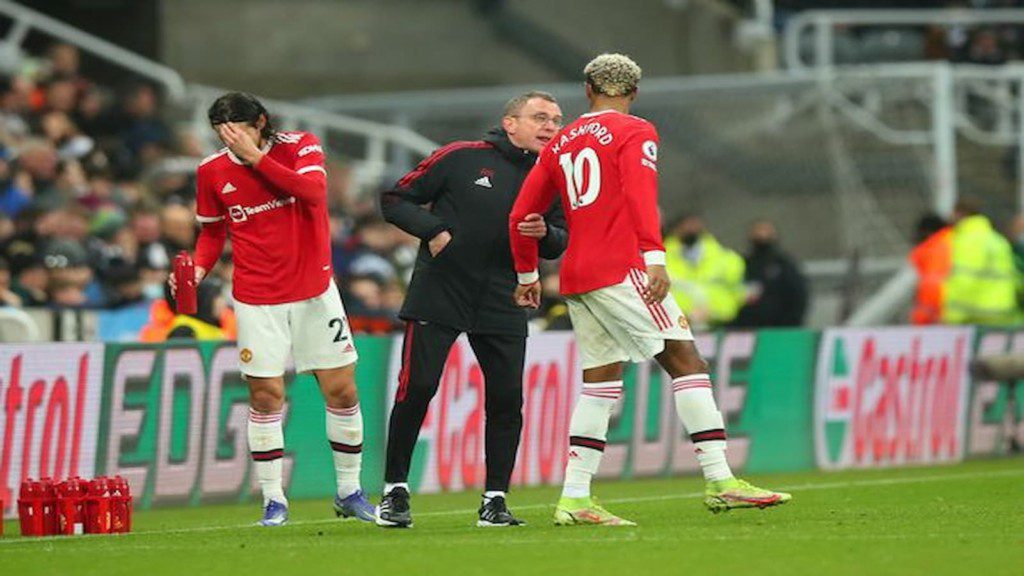 Ralf Rangnick was rather disappointed that Manchester United did not finish off the game with a much needed win. The German manager said that he warned his players about Newcastle's attacking threat on the counter attacks, which made Manchester United's habit of losing possession in dangerous areas even more frustrating.
Rangnick said," We didn't play good today, having been down 1-0 after 7 minutes we had too many unforced errors, too many giveaways in possession, including the goal. That didn't make life easier for us in this game. It was a massive push for Newcastle. In the first half, we did not play good. I am not happy with the performance."
The German also added," In the 2nd half, we had to take the risk of changing formation and making 2 subs. It was better in the 2nd half but still not the kind of level we have to play to control the game. There were 2 problems, the unforced errors and the technical errors, which were the wrong decisions in possession."
Ralf Rangnick also said," This caused transitional moments from Newcastle, they are good in this area, the other one was we didn't play as aggressive without the ball in counter-pressing, that is a question of physicality. In both areas we were not at the level we should have been."
Also Read: FUNNY! Twitterati reacts as Spanish Magazine posted "Cristiano Ronaldo has been…