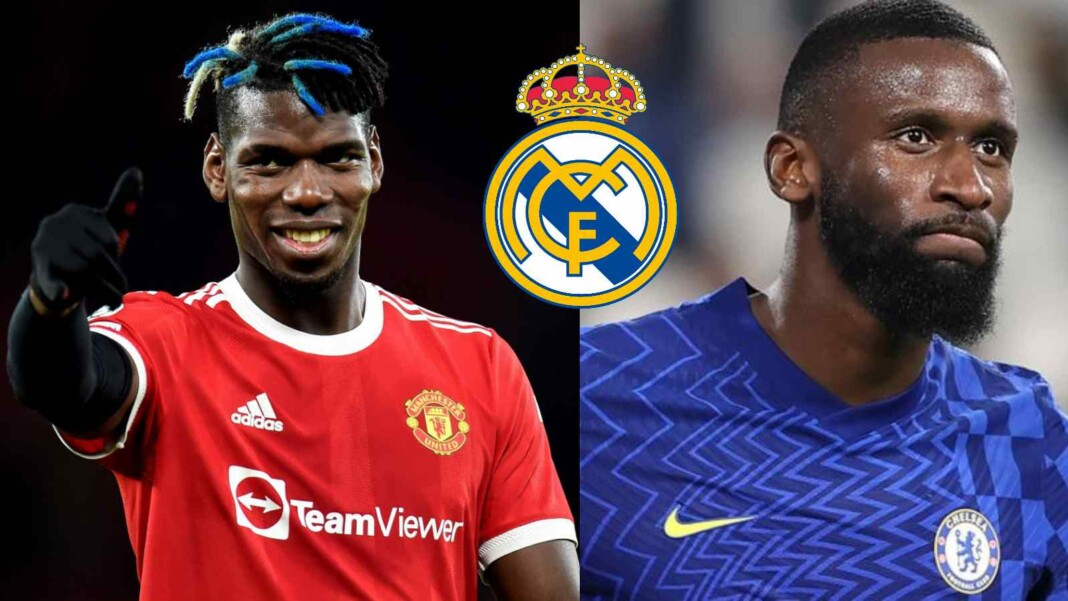 Real Madrid have reportedly set their sights on the signing of two Premier League players next summer to boost their squad. The two names which have emerged are Manchester United's troubled midfielder Paul Pogba and Chelsea's veteran defender Antonio Rudiger, both of whom will be out of contract at their respective clubs next summer.
The Los Blancos want to follow the model of David Alaba, who joined the club this summer on a free transfer after his contract expired with German heavyweights Bayern Munich last year.
Paul Pogba and Antonio Rudiger will become free agents next summer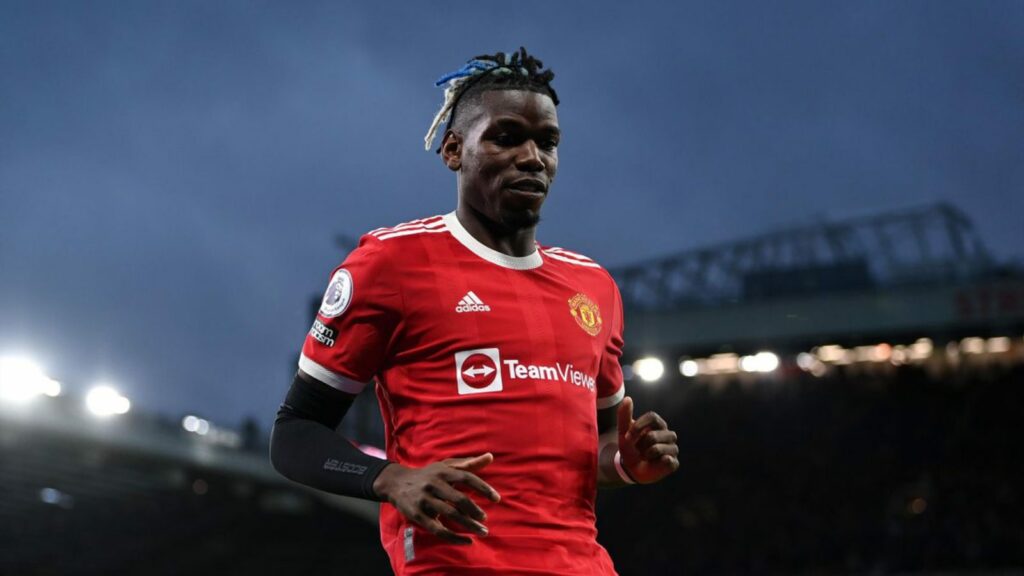 As in the case of both Antonio Rudiger and Paul Pogba, Real Madrid will be able to start talking directly with the players come January when they enter the final phase of their contracts.
Paul Pogba has been a target for the Los Blancos for a number of years now, and it seems the French midfielder will finally get his wish of playing in the Royal Whites next summer, especially after rumours of a rift growing between him and his current Manchester United manager Ole Gunnar Solskjaer.
Pogba's agent, Mino Raiola has also given the green signal for the move, according to various reports in the Spanish media.
However, Real Madrid might have to work a bit harder to bring in German centre-back Antonio Rudiger who is considered one of the pillars in Chelsea's defence after helping them win the Champions League last year.
The 28-year old defender has also spoken publicly of his wish of continuing at Chelsea in a recent interview conducted with The Guardian.
"The most important thing is that I feel really happy here. I believe that when people see me, they see I'm happy. Tuchel gave me a new life. He told me what he expected from me, that I was natural about my game, aggressive and a leader", was Rudiger's response when asked about his future.
Rudiger also spoke about his contractual situation and hopes that it would be resolved soon as both the club and him are looking forward to extending it beyond the current one which runs out in 2022.
"About the contract situation, I talk with the club. This is for nobody's ears. It was how I said it would be after the Euros – there would be talks. There was a talk between Marina and my agent. We have the situation where we are at now and I have nothing to do with all the speculation. This is not in my mind. I'm focused on what I'm doing because this is why I wake up every morning," clarified Antonio Rudiger.
Also Read: 3 clubs who can challenge Real Madrid for the signing of Kylian Mbappe?