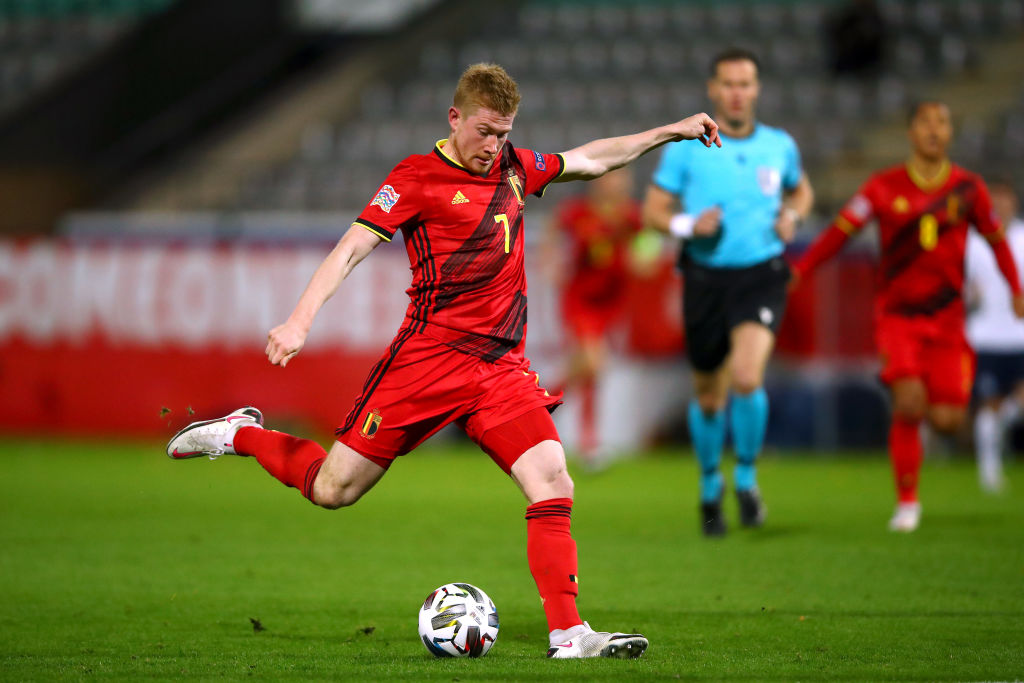 Belgium manager Roberto Martinez has confirmed that Kevin De Bruyne will join the squad on Monday after undergoing a minor surgery on his facial injuries that he suffered in the Champions League Final.
Kevin De Bruyne, one of the key figure's for Roberto Martinez's Belgium squad, has suffered a fractured nose and left orbital damage following his collision with Antonio Rudiger during Manchester City's 1-0 defeat in the Champions League final against Chelsea. Martinez had earlier stated that Belgium's first game against Russia on 12th June in the Euros might be too soon for De Bruyne to return, but he ruled out any need for surgery.
De Bruyne remains a doubt for Belgium's opening game against Russia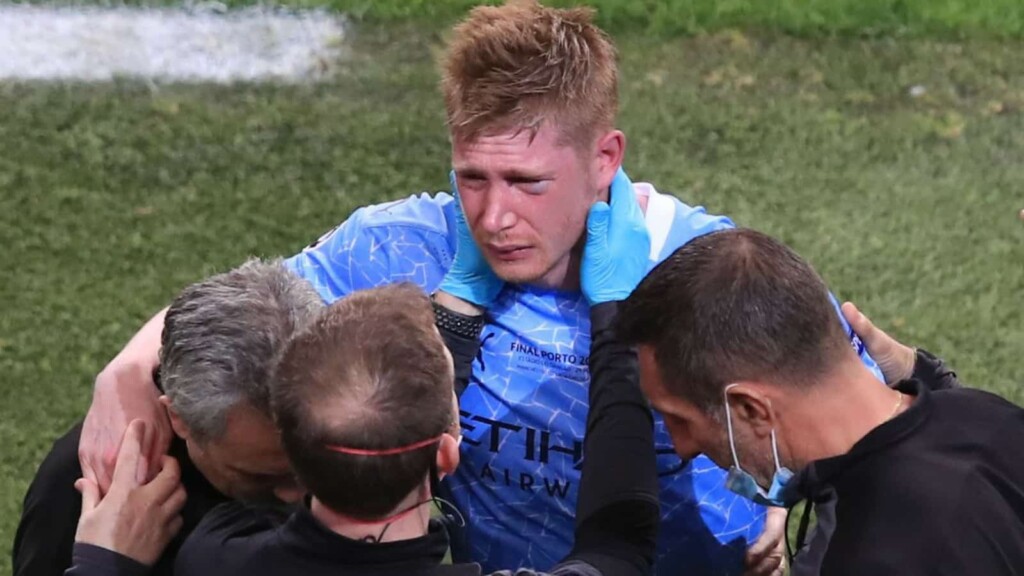 Martinez had stated that De Bruyne would play with a mask on as a protective gear for his nose and facial injuries, whenever he returns to play and would not require any surgery.
However, during his press conference on Saturday, Martinez claimed De Bruyne had undergone a minor surgery on his facial injuries with a long term prospect in mind and "will not need a long recovery" now, but remains a doubt for Belgium's opening game of this summer's European Championship against Russia on 12th June.
"That small intervention was necessary with a view to the long term. He will not need a long recovery. The operation only took 20 minutes. It went very well, very positively. The medical staff are satisfied with the result.
It is a decision which was taken in agreement with Manchester City. We are looking forward to Monday when he will join our squad." said Martinez regarding the operation.
"It is not an operation that prevents you from returning to activity or needs recovery time, it is actually the opposite. It should even give him the opportunity to play without the need for protection. But he probably will not be ready for the first game against Russia and we will need to analyse the situation on a day-by-day basis." added Martinez.
Kevin De Bruyne's fitness and availability will be a key factor if Belgium are to harbour their chances of winning their first-ever major international tournament. De Bruyne has registered 21 goals and assisted 38 times in his 80 games for Belgium and despite the availability of the likes of Eden Hazard, Romelu Lukaku and Yannick Carrasco, De Bruyne's presence remains instrumental in this squad.
Belgium's first match in the Euro 2020 is against Russia on 12th June in a Group B fixture, as they further face Denmark and Finland in their remaining two group games on 17th and 22nd June respectively.
Also Read : England are now more determined to take the knee at the Euros, says coach Gareth Southgate