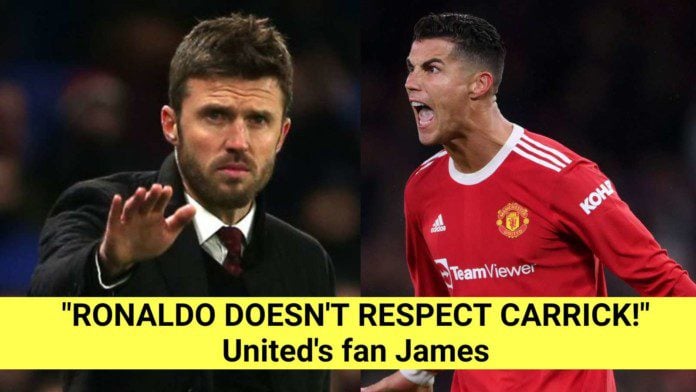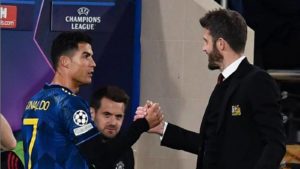 Ronaldo doesn't respect Carrick", a statement which was delivered by a Manchester United fan after Michael Carrick decided to bench the Portuguese Forward Cristiano Ronaldo for the game against The Blues Chelsea at Stamford Bridge
James a Manchester United fan reportedly kept his point of view by claiming that "Ronaldo considers himself bigger than the club" , basically he was angry with Ronaldo's behavior after the final ahiste
Ronaldo's Rage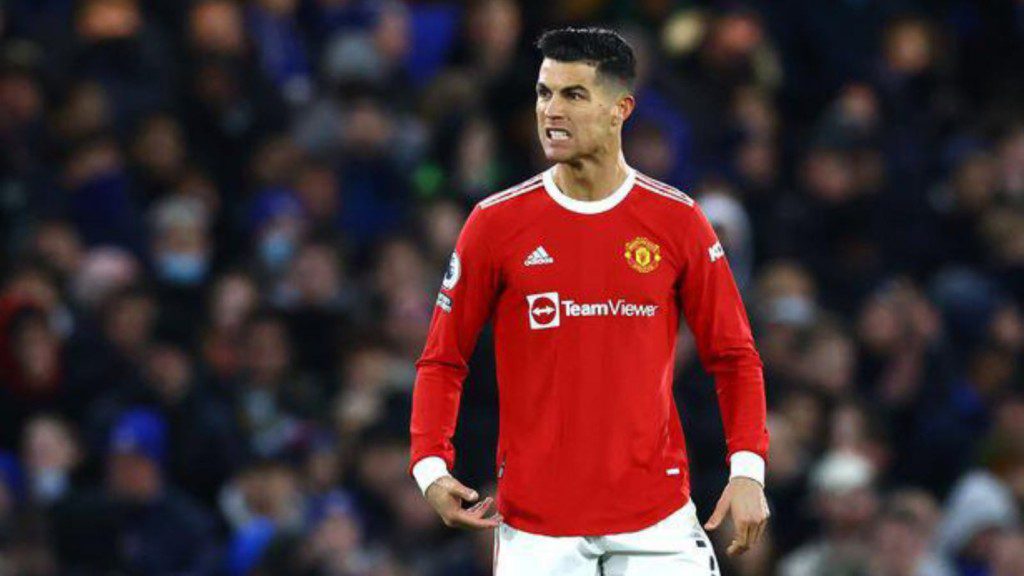 Cristiano Ronaldo was clearly not having the best day at the office in the game against Chelsea because of a series of events which basically originated from Michael Carrick's team selection for the game.
Ronaldo was benched and Michael Carrick told Sky Sports this before the match – " Cristiano is probably our standout name, but it's just gameplan, ideas. I had a good chat with Cristiano actually, he was great, and we've decided to go like that today," 
"It's a decision just to pick a team, to be honest. I don't think it needs more drama than that."
These were some statements that were delivered by the caretaker manager Michae Carrick.
Ronaldo went straight to the Tunnel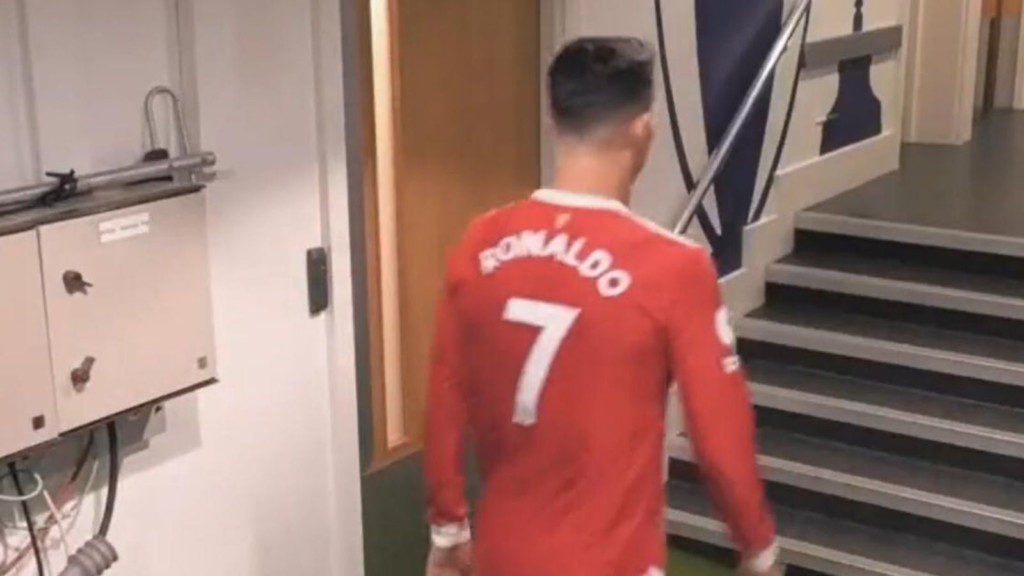 This was probably the act that resulted in believing many fans like James, that things are not well between Carrick and Ronaldo. However at the instance it seems obvious because of Ronaldo's behavior
He was followed by his Portuguese compatriot Bruno Fernandes who went straight to the tunnel failing to shake hands with any of the management staff and players of Chelsea and even failed to embrace the coaching staff of The Red Devils.
Cristiano Ronaldo wasn't happy after coming on as a substitute for Jadon Sancho. And it was clearly visible in his game. As he struggled against league leaders, losing all his six defensive duels
With failing to even make a mark of any sort in front of goal. These frustrations stormed out when the referee Anthony Taylor granted a drop ball to Chelsea, Ronaldo sarcastically clapped, before being booked for his dissent.
Just a Bad at Office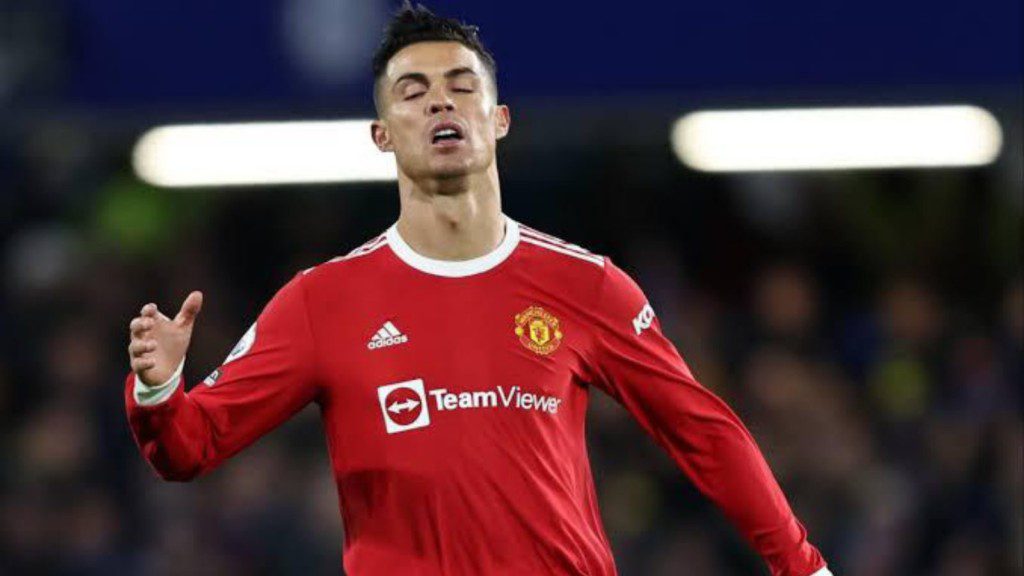 Cristiano Ronaldo, as ironic as it sounds, is also a human being. And he could very well be upset about these kinds of things because even the best of the best has a bad day once in a while.
Ronaldo was quickly backed up by his former teammate and dear friend Rio Ferdinand "He stomped down the tunnel disappointed about the result and we've all been there"
"I think it'll be a mixture of things, he's a man in form having scored five in five, he wanted to continue that vein of form and shoot his side to victory. I understand the frustrations and it comes out like that." Told BT – Sport
Also Read: WATCH: Chelsea fan makes 'Inhuman' comments towards the ill Watford supporter
Carrick's decision has its pros & Cons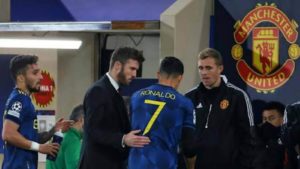 The positive side of his decisions was clearly visible at the overall gameplay because United was looking more of a threat while pressing from the front. And they were a nightmare on the counter attack.
Jadon sancho was probably the best player going up front and it was his pressing which led to the first and only goal scored by Manchester United.
The cons were that they lacked that little bit of spark that they have when the goal machine Cristiano Ronaldo stands at the final third for United because he is called "Mr. Clutch" for a reason.
Just like the game against Everton in which he was benched by Ole, the fixture ended up with a draw. Just like 1-1 at Stamford Bridge against Chelsea.
But regardless United got a crucial point against Tuchel's men at a very difficult moment of the season.
The End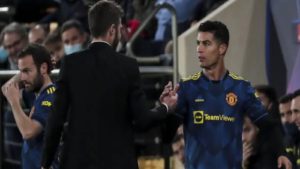 In concluding the statements, Ronaldo's classy tribute for Michael Carrick in his Instagram post that goes like – "Michael Carrick was a class act as a player and he can become a great coach as well,
Personally, I'm proud to have played with him by my side as well as with him as a manager on our bench."
These statements sum it all up. And as far as the "Bigger than the club" claim is concerned. If that would have been the case Cristiano could have never come back in the first place.
He had an offer from Manchester City as well but we all know where his heart lies and i.e. at The Theatre of Dreams. Nobody is bigger than the club and he has never been like that in his entire career.
Also Read: Exclusive! "I Will Transfer You In Right Now": Fan Mocks Manchester United Player Bruno Fernandes After The Arsenal Game