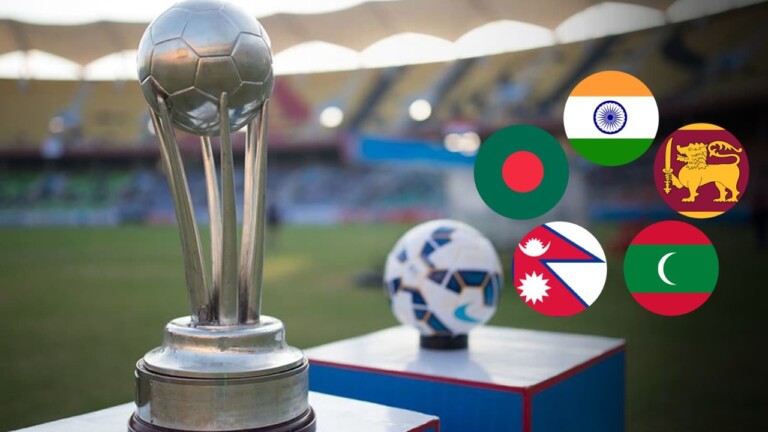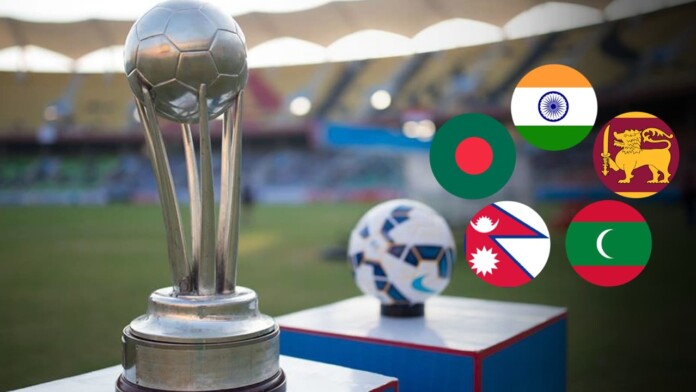 Maldives vs Bangladesh: Maldive and Bangladesh are all set to lock horns with each other to play their second and third match respectively, in the group stage of the SAFF Championship 2021. Let's check out the preview of both the teams before the fixture and also the television broadcaster where the match will be live.
Maldives vs Bangladesh: Preview
Maldives will have to prove themselves in the next games in the SAFF Championship after their first loss in the competition against the Nepal national team. Both the teams were on their top game but the Nepal team came up stronger in the match. Maldives were very fast and got many chances but was denied everytime by the Nepal goalkeeper. Manish Dangi, the Nepal forward came in as a super sub in the game and scored a major impact at the 86th minute winning the match and bagging a comfortable 3 points in their name.
Bangladesh has been playing very well in the competition so far and has won one and drawn one, currently occupying the 2nd place in the table. They went up against the Indian national team in their last and secured a draw in the fixture. The Indian team opened the scoring early on in the game and were in cruise control of the match. Bangladesh faced a major blow in their face after they were down to 10 men in the 54th minute of the game but they came around with the equaliser at the 74th minute securing 1 point in their tally.
Maldives vs Bangladesh: Match Timings
| | | |
| --- | --- | --- |
| Date | Time | Timezone |
| Thursday, 7th October | 9:00 AM | PST |
| Thursday, 7th October | 12:00 PM | ET |
| Thursday, 7th October | 4:00 PM | GMT |
| Thursday, 7th October | 5:00 PM | BST |
| Thursday, 7th October | 9:30 PM | IST |
Maldives vs Bangladesh: Venue
The match between Maldives and Bangladesh for the SAFF Championship 2021 will be played in the Maldives National Football Stadium like all the matches for the competition. The stadium is in Malé, Maldives and has a capacity of 11,850.
Maldives vs Bangladesh: Prediction
Maldives should have the upper hand in this match but the Bangladesh team has started strong in the competition and it will be tough to judge on who will be going home with that crucial points. The prediction for the match is Maldive 1 – 1 Bangladesh.
Maldives vs Bangladesh: Live Stream
Eurosport India will telecast the Indian men's national team's games at the SAFF Championship 2021. The match between India and Sri Lanka, like all other SAFF Championship games, will be also streamed live on the YouTube Live Stream of T-Sports.
Also Read: SAFF Championship 2021: India vs Sri Lanka Live Stream, Preview and Prediction