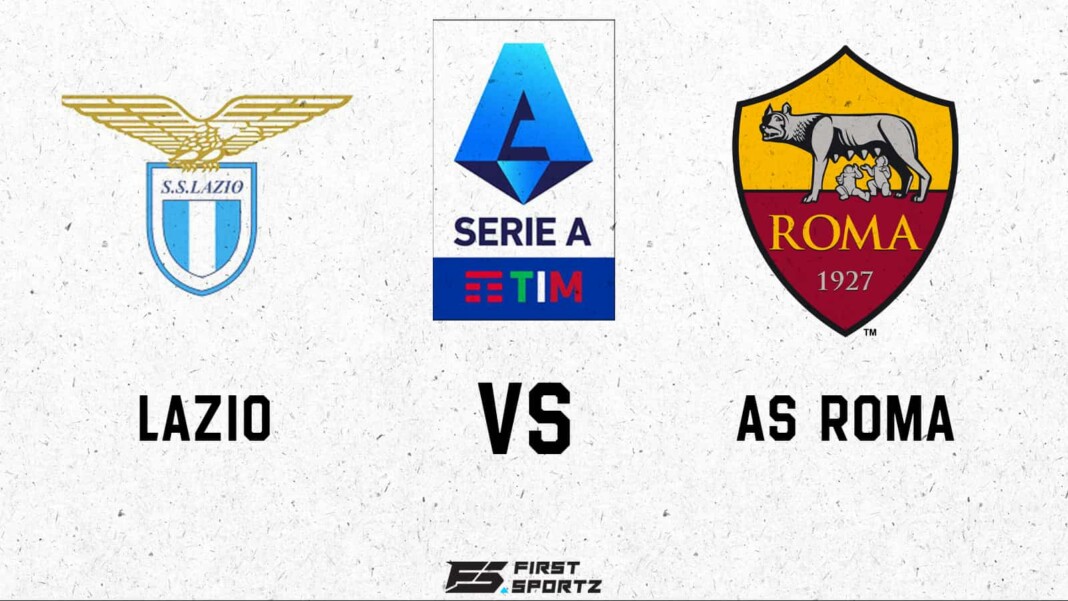 Matchweek 6 in Serie A sees eternal rivals Lazio take on Roma as the Derby della Capitale takes centre stage at the Stadio Olimpico on Sunday 26rd September.
Ahead of the game we take a look at the Empoli vs Bologna live stream, preview and prediction details.
Lazio vs Roma: Preview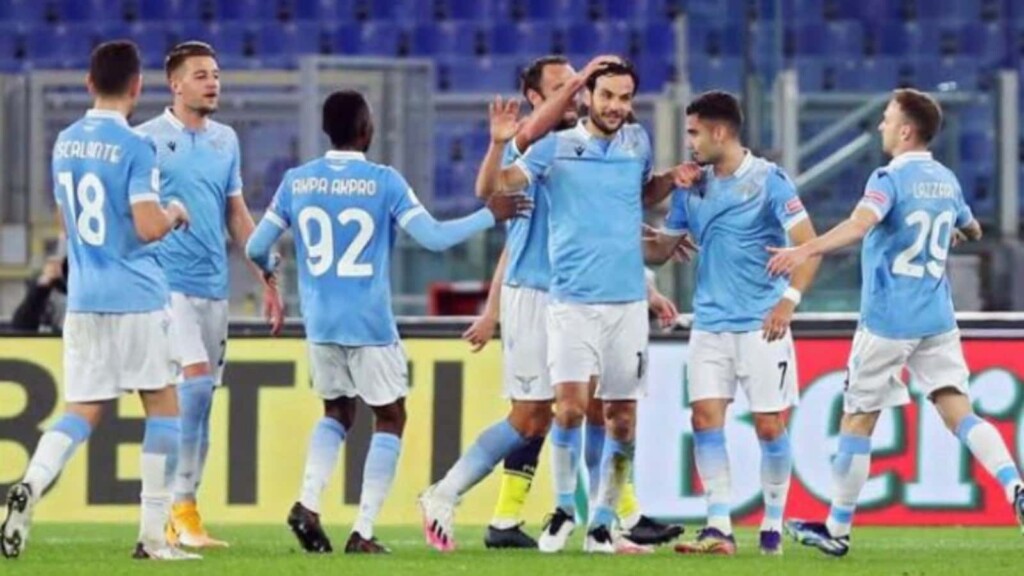 As one of the most fiercely-fought encounters in all of Serie A, The Rome Derby traditionally hosts intense displays of love and loathing from fans on both sides of the capital divide. Therefore, the long-awaited return of supporters for the grand occasion will be warmly welcomed on Sunday, after the sterile closed-doors derbies during the past year.
There will be battles going on in every part of the field and also in the technical area as Jose Mourinho takes on his fellow ex-Chelsea boss Maurizio Sarri. Lazio have not been up to the mark in the recent weeks and therefore are winless in their last three games with loss against AC Milan before draws against Cagliari and Torino in the last game.
Sarri's men were saved by tailsman Ciro Immobile's penalty in the injury time against Torino to salvage a point for his side. While Roma are flying high under new manager Jose Mourinho and have made a really strong start to their new league campaign. Mourinho suffered his first league defeat against Hellas Verona last weekend, but were immediately back to winning ways in midweek against Udinese.
Tammy Abraham scored the only goal of the game in the 36th minute giving his side all three points on the night. Irrespective of the forms both teams bring into all decisive Rome Derby both teams will want to win and make sure they have the bragging rights over their city rivals.
Lazio vs Roma: Venue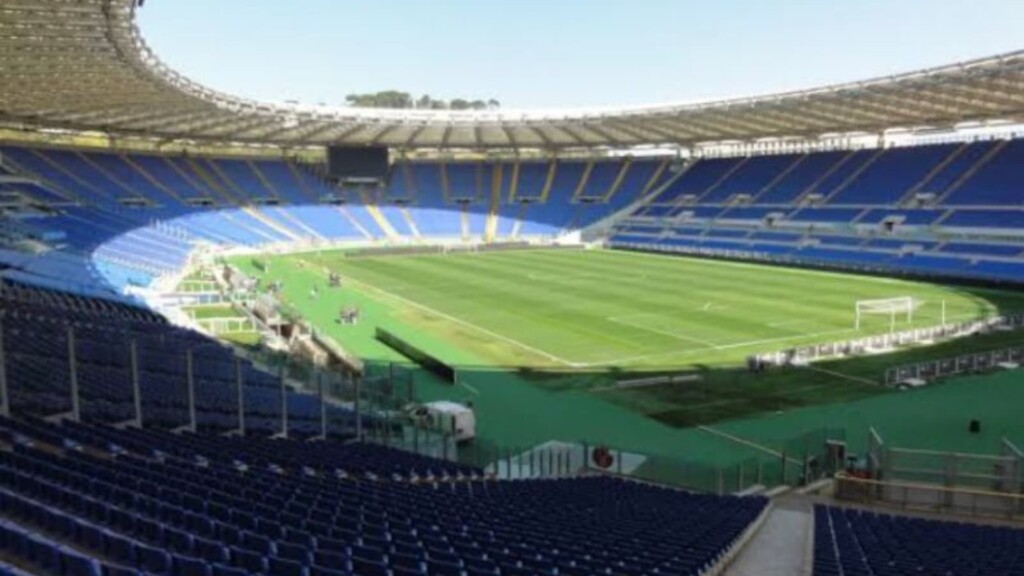 Lazio will host Roma in the Derby della Capitale at the famous Stadio Olimpico in the city of Rome. This stadium is shared by the two city rivals Roma and Lazio, and has a total capacity of 70,634 seats. It is also used by the Italy National team for selected matches.
Lazio vs Roma: Match Timings
| | | |
| --- | --- | --- |
| Date | Time | Timezone |
| Sunday, 26th September | 9:00 AM | PST |
| Sunday, 26th September | 12:00 PM | ET |
| Sunday, 26th September | 4:00 PM | GMT |
| Sunday, 26th September | 5:00 PM | BST |
| Sunday, 26th September | 9:30 PM | IST |
Lazio vs Roma: Prediction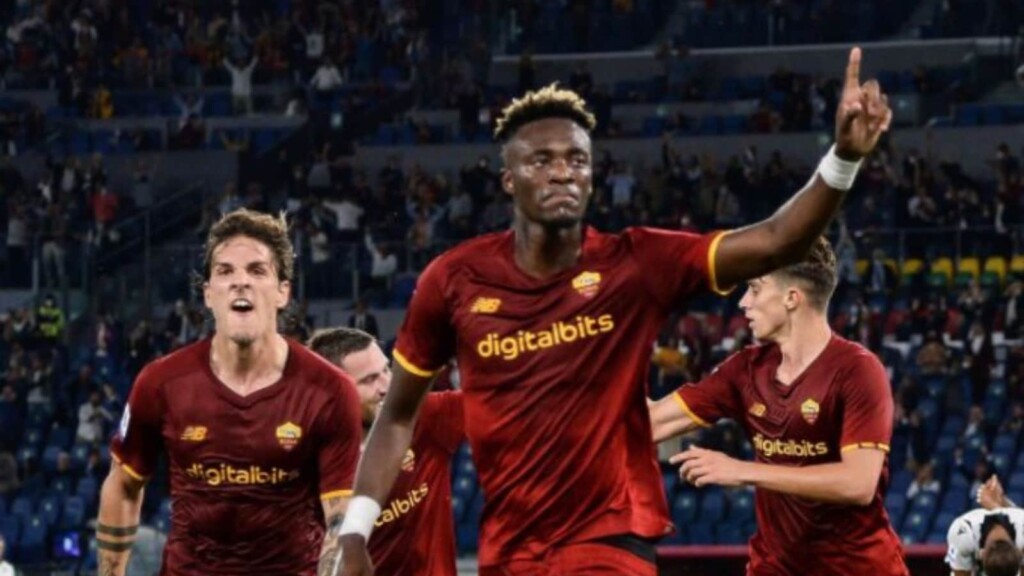 Roma captain Lorenzo Pellegrini will miss the first Rome Derby of the season after being sent off in their last game against Udinese. Separated by four points in the standings ahead of Sunday's clash, the gap is set to grow further in Roma's favour, as they can capitalise on a transitional period for Lazio under very different management.
The Giallorossi's goal threat is diminished a little by their captain's absence, but their three-man line behind the striker possesses more than enough guile and prowess to seal all three points in the season's first Derby. Hence we predict a win for Jose Mourinho's Roma.
Inter Milan vs Atalanta: Live Stream
| | |
| --- | --- |
| India | Voot Select, JioTV |
| Albania | Oversport |
| Angola | DStv Now, SuperSport Variety 3 ROA |
| Anguilla | ESPNPlay Caribbean, ESPN2 Caribbean |
| Antigua and Barbuda | ESPN2 Caribbean, ESPNPlay Caribbean |
| Argentina | ESPN Play Sur |
| Aruba | ESPNPlay Caribbean, ESPN2 Caribbean |
| Australia | beIN SPORTS 3, Kayo Sports |
| Austria | DAZN |
| Barbados | ESPN2 Caribbean, ESPNPlay Caribbean |
| Belize | ESPN Play Norte, ESPN2 Caribbean, ESPNPlay Caribbean |
| Benin | SuperSport Variety 3 ROA |
| Bermuda | ESPN2 Caribbean |
| Bolivia | ESPN Play Sur |
| Bosnia and Herzegovina | Arena Sport 3 Serbia |
| Botswana | SuperSport Variety 3 ROA, DStv Now |
| Brazil | Watch ESPN Brasil |
| British Virgin Islands | ESPN2 Caribbean, ESPNPlay Caribbean |
| Brunei | beIN Sports Connect Malaysia, beIN Sports Connect, beIN Sports 1 Thailand |
| Burkina Faso | DStv Now, SuperSport Variety 3 ROA |
| Burundi | SuperSport Variety 3 ROA, DStv Now |
| Cambodia | beIN Sports 1 Thailand, beIN Sports Connect |
| Cameroon | SuperSport Variety 3 ROA, DStv Now |
| Cape Verde | SuperSport Variety 3 ROA, DStv Now |
| Cayman Islands | ESPN2 Caribbean, ESPNPlay Caribbean |
| Central African Republic | SuperSport Variety 3 ROA |
| Chad | SuperSport Variety 3 ROA, DStv Now |
| Chile | ESPN Play Sur |
| China | QQ Sports Live, PPTV Sport China, Migu |
| Colombia | ESPN Play Sur |
| Comoros | SuperSport Variety 3 ROA |
| Congo | DStv Now, SuperSport Variety 3 ROA |
| Costa Rica | ESPN Play Norte |
| Cote D'Ivoire | SuperSport Variety 3 ROA, DStv Now |
| Croatia | Arena Sport 3 |
| Cuba | ESPNPlay Caribbean, ESPN2 Caribbean |
| Denmark | TV2 Play Denmark |
| Djibouti | DStv Now |
| Dominica | ESPN2 Caribbean, ESPNPlay Caribbean |
| Dominican Republic | ESPNPlay Caribbean, ESPN2 Caribbean, ESPN Play Norte |
| Ecuador | ESPN Play Sur |
| El Salvador | ESPN Play Norte |
| Equatorial Guinea | DStv Now, SuperSport Variety 3 ROA |
| Eritrea | DStv Now, SuperSport Variety 3 ROA |
| Ethiopia | SuperSport Variety 3 ROA, DStv Now |
| Faroe Islands | TV2 Play Denmark |
| Finland | C More Suomi |
| France | beIN SPORTS CONNECT, Free, beIN Sports MAX 7 |
| Gabon | SuperSport Variety 3 ROA, DStv Now |
| Gambia | SuperSport Variety 3 ROA, DStv Now |
| Germany | DAZN |
| Ghana | DStv Now, SuperSport Variety 3 ROA |
| Grenada | ESPN2 Caribbean, ESPNPlay Caribbean |
| Guadeloupe | ESPN2 Caribbean, ESPNPlay Caribbean |
| Guatemala | ESPN Play Norte |
| Guinea | DStv Now, SuperSport Variety 3 ROA |
| Guinea-Bissau | DStv Now, SuperSport Variety 3 ROA |
| Haiti | ESPN2 Caribbean, ESPNPlay Caribbean |
| Honduras | ESPNPlay Caribbean, ESPN Play Norte, ESPN2 Caribbean |
| Hong Kong | beIN Sports 1 Hong Kong, Now Player, beIN Sports Connect Hong Kong |
| Indonesia | beIN Sports 1 Indonesia, beIN Sports Connect Indonesia |
| International | YouTube |
| Italy | DAZN |
| Jamaica | ESPN2 Caribbean, ESPNPlay Caribbean |
| Kenya | DStv Now, SuperSport Variety 3 ROA |
| Kosovo | Oversport, Arena Sport 3 Serbia |
| Laos | beIN Sports Connect, beIN Sports 1 Thailand |
| Lesotho | DStv Now |
| Liberia | DStv Now, SuperSport Variety 3 ROA |
| Madagascar | SuperSport Variety 3 ROA, DStv Now |
| Malawi | SuperSport Variety 3 ROA, DStv Now |
| Malaysia | beIN Sports Connect Malaysia |
| Mali | SuperSport Variety 3 ROA, DStv Now |
| Malta | TSN3 Malta, GO TV Anywhere |
| Martinique | ESPNPlay Caribbean, ESPN2 Caribbean |
| Mauritania | DStv Now |
| Mauritius | DStv Now, SuperSport Variety 3 ROA |
| Mexico | ESPN Play Norte |
| Montenegro | Arena Sport 3 Serbia |
| Montserrat | ESPN2 Caribbean, ESPNPlay Caribbean |
| Mozambique | SuperSport Variety 3 ROA, DStv Now |
| Namibia | SuperSport Variety 3 ROA, DStv Now |
| Netherlands Antilles | ESPN2 Caribbean |
| New Zealand | beIN Sports Connect New Zealand |
| Nicaragua | ESPN Play Norte |
| Niger | SuperSport Variety 3 ROA, DStv Now |
| North Macedonia | MaxTV Go, Arena Sport 3 Serbia |
| Panama | ESPN Play Norte |
| Paraguay | ESPN Play Sur |
| Peru | ESPN Play Sur |
| Philippines | beIN Sports Connect Philippines, beIN Sports 1 HD |
| Puerto Rico | ESPNPlay Caribbean, ESPN2 Caribbean |
| Russia | matchtv.ru, Sportbox.ru, Match! Football 1 |
| Rwanda | SuperSport Variety 3 ROA |
| Saint Barthelemy | ESPN2 Caribbean, ESPNPlay Caribbean |
| Saint Kitts and Nevis | ESPN2 Caribbean, ESPNPlay Caribbean |
| Saint Lucia | ESPN2 Caribbean, ESPNPlay Caribbean |
| Saint Martin | ESPNPlay Caribbean, ESPN2 Caribbean |
| Saint Vincent and the Grenadines | ESPN2 Caribbean, ESPNPlay Caribbean |
| Sao Tome And Principe | SuperSport Variety 3 ROA |
| Senegal | SuperSport Variety 3 ROA, DStv Now |
| Serbia | Arena Sport 3 Serbia |
| Seychelles | SuperSport Variety 3 ROA, DStv Now |
| Sierra Leone | SuperSport Variety 3 ROA, DStv Now |
| Singapore | beIN Sports Connect Singapore |
| South Sudan | DStv Now, SuperSport Variety 3 ROA |
| Sudan | DStv Now |
| Swaziland | DStv Now, SuperSport Variety 3 ROA |
| Sweden | C More Sweden |
| Switzerland | Blue Sport |
| Tanzania | DStv Now, SuperSport Variety 3 ROA |
| Thailand | beIN Sports 1 Thailand, AIS PLAY, beIN Sports Connect |
| Togo | DStv Now, SuperSport Variety 3 ROA |
| Trinidad and Tobago | ESPNPlay Caribbean, ESPN2 Caribbean |
| Turkey | S Sport+ |
| U.S. Virgin Islands | ESPNPlay Caribbean, ESPN2 Caribbean |
| Uganda | DStv Now, SuperSport Variety 3 ROA |
| United States | Paramount+ |
| Uruguay | ESPN Play Sur |
| Venezuela | ESPN Play Sur |
| Vietnam | VTVcab ON, ON Sports Premium |
| Zambia | SuperSport Variety 3 ROA |
| Zimbabwe | DStv Now, SuperSport Variety 3 ROA |
Also read: Serie A: Juventus vs Sampdoria Live Stream, Preview and Prediction