Manchester United boss, Ole Gunnar Solskjaer hailed his star Portuguese forward, Cristiano Ronaldo as the best goal scorer alive and also likened the winning goal to one of basketball's best-ever players, Micheal Jordan.
Cristiano Ronaldo turned up yet again, to salvage a rescue act for Manchester United as he continued his hot streak in front of goal, scoring in the dying minutes of the match against Atalanta. The Portuguese superstar scored for the fourth consecutive match in the Champions League to help United come from behind and finish with a 2-2 draw at Bergamo.
Cristiano Ronaldo netted his 5th goal in this season's UEFA Champions League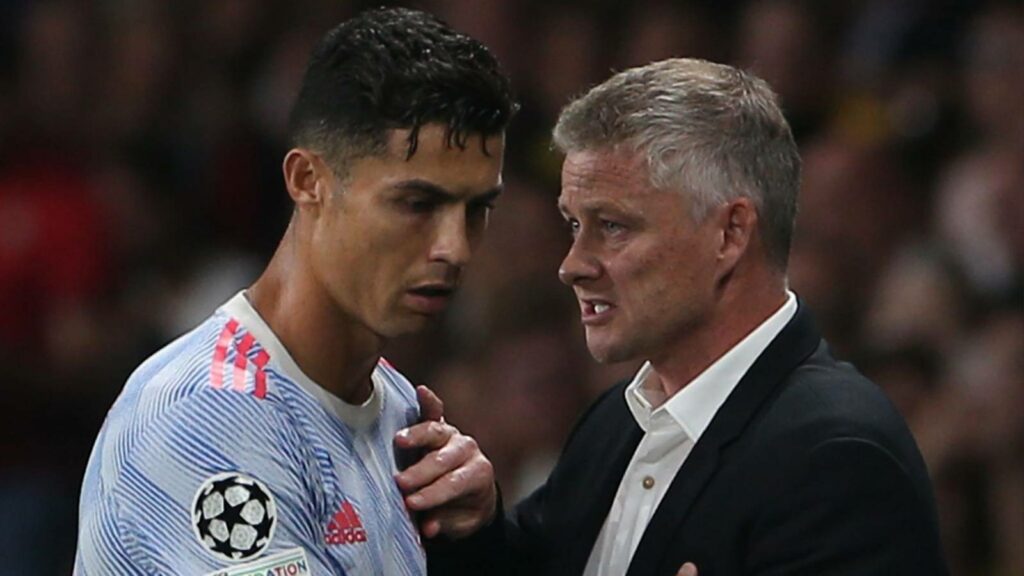 Ronaldo brought United level in the first half, finishing from close range from a Bruno Fernandes pass, and thumped the second goal in the 91st minute of the match with the score at 2-1 to earn his side a much-needed point.
Ole Gunnar Solskjaer was quick to show his admiration for Ronaldo, who has saved his job time and again this season, in the post-match press conference.
"He is incredible and if there is anyone you want the ball to fall to in the last minute it is him," Solskjaer said. "He is the best goal scorer alive and it is hard for me to say that because he just went past me with these two goals, now he has one more goal for Manchester United than me.
"That last goal, that must be a Michael Jordan moment when he wins championships in extra time."If you want the ball to fall to someone in the last minute, Cristiano is the one. He's done it so many times for us and I'm okay with him scoring more goals than me."
However, it is time Ole Gunnar Solskjaer focuses more on his tactics as his side continues to show frailties all over the pitch.
Also Read: UEFA Europa League: AS Monaco vs PSV Eindhoven Live Stream, Preview and Prediction