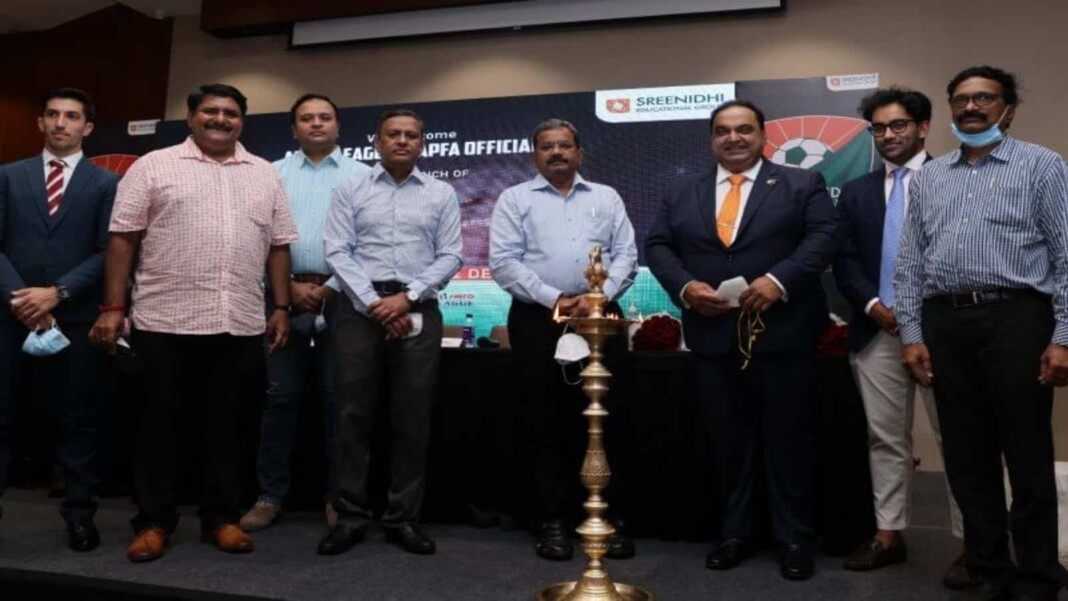 Sreenidhi Deccan Football Club, launched on 7th July in Visakhapatnam, Andhra Pradesh are the 12th and latest team to be inducted into the Hero I-League for the upcoming season.
The Visakhapatnam based football club was formally launched by Andhra Pradesh Sports Minister Shri Muttamsetti Srinivasa Rao in a ceremony at the Ramakrishnapuram beach. AIFF General Secretary Mr. Kushal Das, I-League CEO Mr. Sunando Dhar, Meka Venkata Pratap Appa Rao, MLA and IAS Mr. Rama Mohan Rao were the guests present at the inauguration ceremony.
Fernando Santiago Varela would be the coach of the newly launched Sreenidhi Deccan Football Club for the HERO I-League 2021-22 season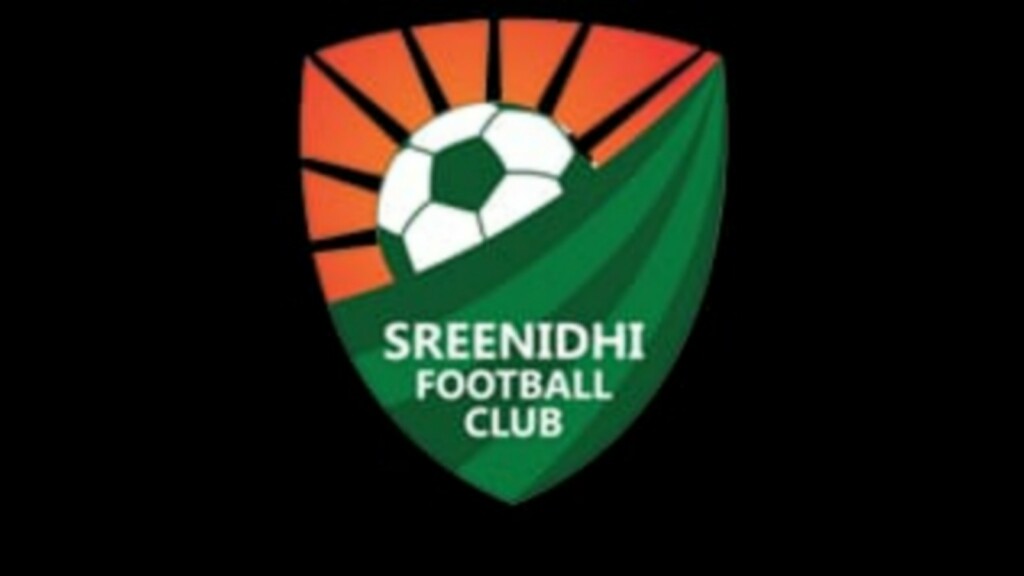 New entrees Sreenidhi FC will be having their first experience of playing in the I-League next season, which is set to start in December in Kolkata, if the pandemic situation permits.
State Sports minister Rao expressed his hope that Vizag-based Deccan FC participation in the prestigious I-League would help revive the past glory of the city in sports.
"Mental and physical fitness is coming to Visakhapatnam in such a big way," Andra sports minister Srinivasa Rao congratulated Sreenidi Deccan FC on their launch.
KT Mahhe, Chairman of the Sreenidhi educational group of Hyderabad, added that the club was found to boost the game in local areas and in Andhra Pradesh, and to encourage the local talent, build best facilities in the state and conduct grassroot-level programmes at schools and renovate football grounds in local areas.
Fernando Santiago Varela, who led Churchill Brothers to the runners up finish last season, will be coaching the Deccan outfit for the upcoming season.
Team selections are ought to be held next month, as informed technical director of the team Fabio Nunes Ferreira, with Chairman of the Sreenidhi educational group of Hyderabad, KT Mahhe, adding a few players from Andhra and Hyderabad would be included in the team.
"We welcome Sreenidi Deccan FC to the Hero I-League, and it's great to see a team from Vizag in the elite group, which would be having the best facilities." stated AIFF General Secretary Mr. Kushal Das.
"I take this opportunity to bring to the notice of the authorities concerned about the need to have a few exclusive football grounds here. For, quite a few soccer fields which were there earlier have been converted into cricketing venues in the recent past," Andhra Pradesh Football Association President K. Gopala Krishna said, thanking the Sreenidhi Group.
Also Read: Mohammedan SC confirms signing of Trinidad and Tobago international Marcus Joseph