Real Madrid have made a great start to the season in new coach Carlo Ancelotti's return to the club, taking a seven-point lead in La Liga and have already confirmed their qualification into the knockout stages of the UEFA Champions League with a match in hand.
Although they have been scoring a decent amount of goals in attack, a major reason for the success so far has been the exceptional form of Thibaut Courtois in goal for the Los Blancos.
Thibaut Courtois has stood like a wall in Real Madrid's goal this season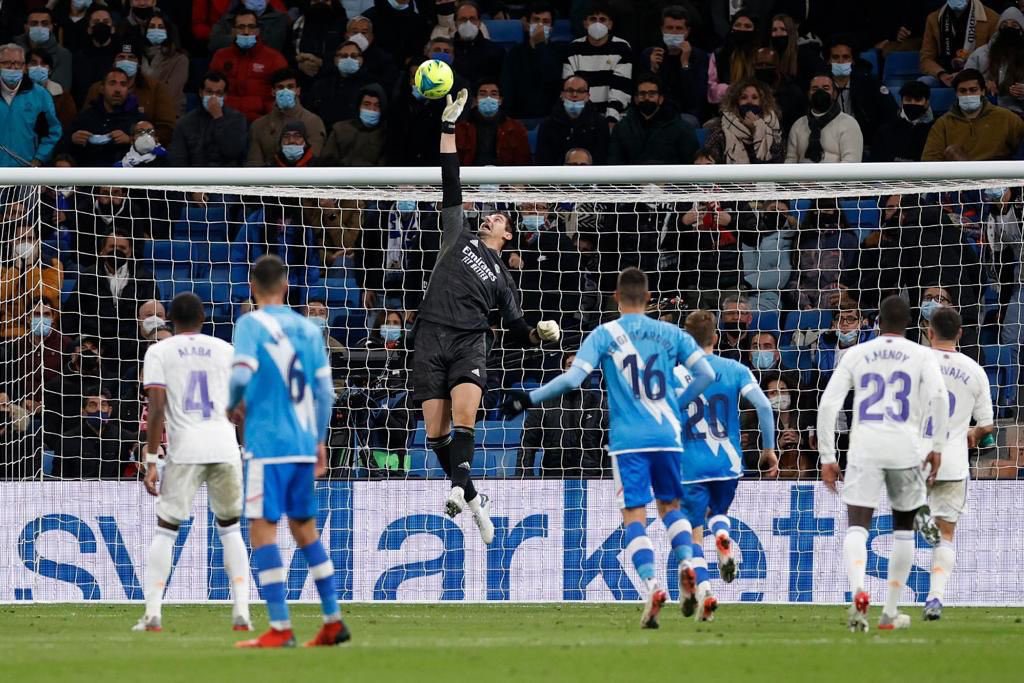 The Belgian keeper has made it a point to pull out some inspiring stops almost every game to save his side from conceding in the final minutes of the match. He has started every match so far in goal under Carlo Ancelotti and is one of the best keepers in the world right now on current form.
In 20 matches so far, the 6'7″ giant shot-stopper has only conceded 18 goals, painting seven clean sheets for himself. These performances in matches have made him a fan favourite among the club's fans, putting their bitter relationship to an end which stayed on for a few months after his arrival at the club in 2018.
In an interview, ahead of the match against Real Sociedad in La Liga, Courtois revealed the best praise he has ever received from his current manager Carlo Ancelotti.
"What makes me especially happy is when Carlo Ancelotti compares me to the other great goalkeepers he has trained. And when he asks me to let a few balls go through training to give confidence to our attackers," said Thibaut Courtois on his manager's praise and instruction as well to him in training.
Also Read: 'Miss of the Season' Twitter brutally trolls Diogo Jota after a dreadful open goal miss