According to recent reports, Manchester United are interested in securing the services of German winger/striker, Timo Werner in the upcoming summer transfer window. The fans believe that Timo Werner to Manchester United is just a matter of time after Ralf Rangnick assumes his role at Old Trafford. However, the question still persists as to why the European giants are interested in the player despite him being unable to deliver at Stamford Bridge.
Timo Werner has struggled to replicate his form at Chelsea.The Crown Jewel of RB Leipzig had always double digit G/A during his time in Germany under the likes of Ralf Rangnick and Julian Nagelsmann. He had 20 G/A, 23 G/A and 36 G/A in 2017/18, 2018/19 and 2019/20 seasons in Germany. Despite being termed a flop, the German had a 14 G/A season in his first term in England.
Timo Werner to Manchester United: Why are MUFC interested?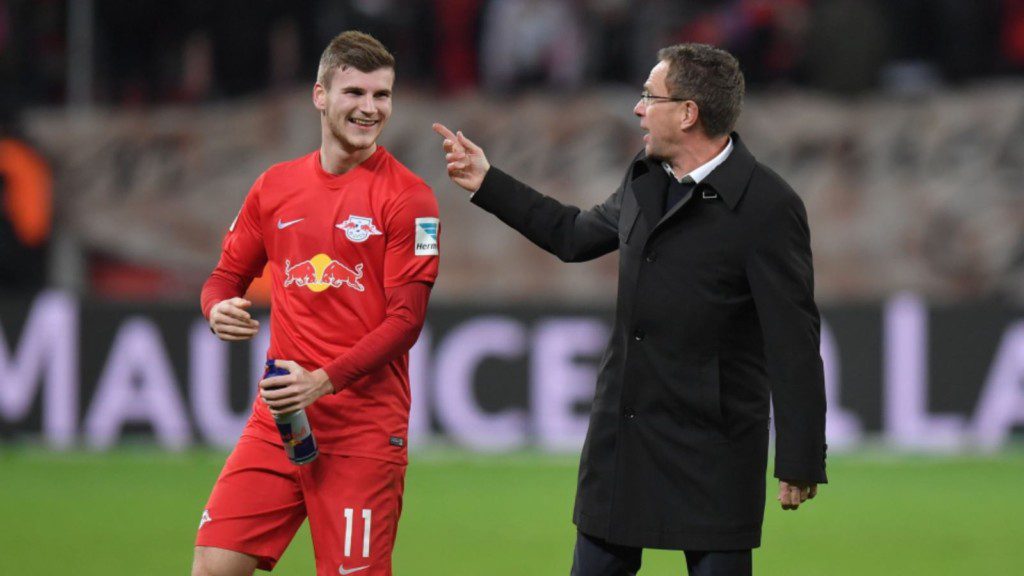 The arrival of Ralf Rangnick has opened up a plethora of opportunities for the club to lay their hands on several talented players across Europe. RB Leipzig players are touted to make their move to Old Trafford whereas a few players who grew under Rangnick's tutelage can also make their way to the red half of Manchester.
One of those players who are interested in arriving at Old Trafford is Timo Werner. Raising through the ranks of Stuttgart, Werner was a flashy player but was unable to assert his dominance in the league. However, Ralf's keen eye on talent helped RB Leipzig to get him and the player was a revelation. The player started to destroy the opposition's defensive lines and score goals for fun.
One more attribute that makes MUFC interested is his selflessness. Ralf Rangnick used the "target-man approach" to build the attack in Germany and Werner played a big role. Poulssen used to win the first ball and the German used to take the ball forward on the right flank, enabling Poulssen to make himself available in the box. This helped the team to score early in the games and break the deadlock.
The Red Devils are struggling with Anthony Martial who is unable to hit the top gear despite him playing more than five seasons at Old Trafford. He has played on the left and striker role but has blown hot and cold. Moreover, his inability to cross the ball and perform consistently has been a cause of concern for the club. He cannot play on the right wing as well.
It is the English Media and the expectations of fans that has termed Werner a failure in England. The player is still 25 and has a lot of time to turn around his fortunes in England. A selfless and hard-working player like Timo Werner is bound to succeed which is a matter of time.
Also Read: Best playing XI made of winners of maximum Ballon d'Or