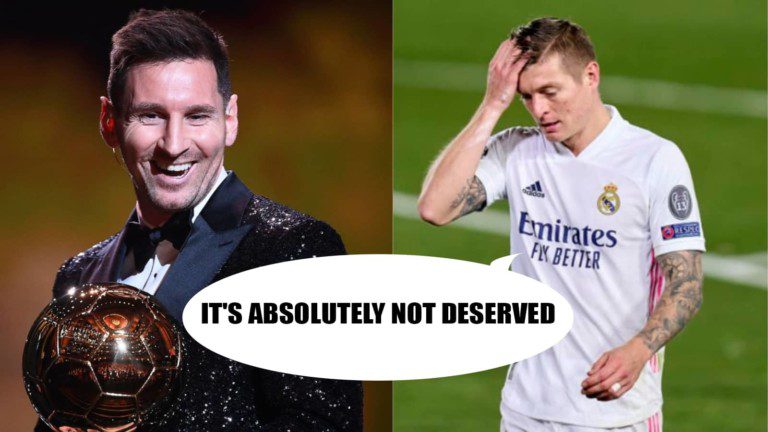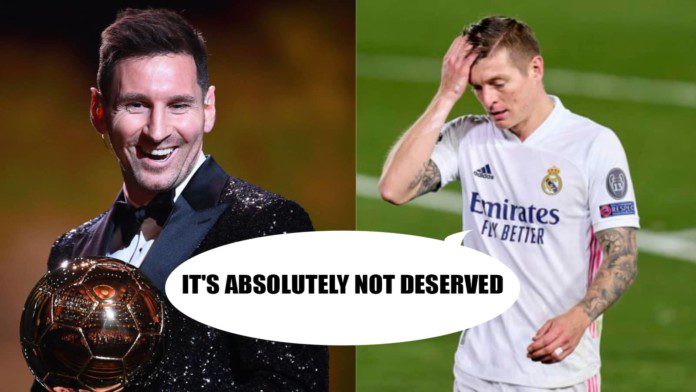 Real Madrid midfielder, Toni Kroos became one of the first footballers to criticize the Ballon d'Or results, after France Football awarded it to Lionel Messi for the year 2021, yesterday in Paris. Messi won his 7th Ballon d'Or title coming on the back of an excellent year for both club and country, yet it wasn't enough to satisfy many former and current footballers, who were of the opinion that there were others who were more deserving than Messi this year.
Messi won the Copa Del Rey with Barcelona and the Copa America title with Argentina yet many felt that the likes of Robert Lewandowski, Benzema and Jorginho deserved to win the award this year ahead of the Paris Saint-Germain forward.
Toni Kroos felt his Real Madrid Karim Benzema was the deserving candidate to win the Ballon d'Or title this year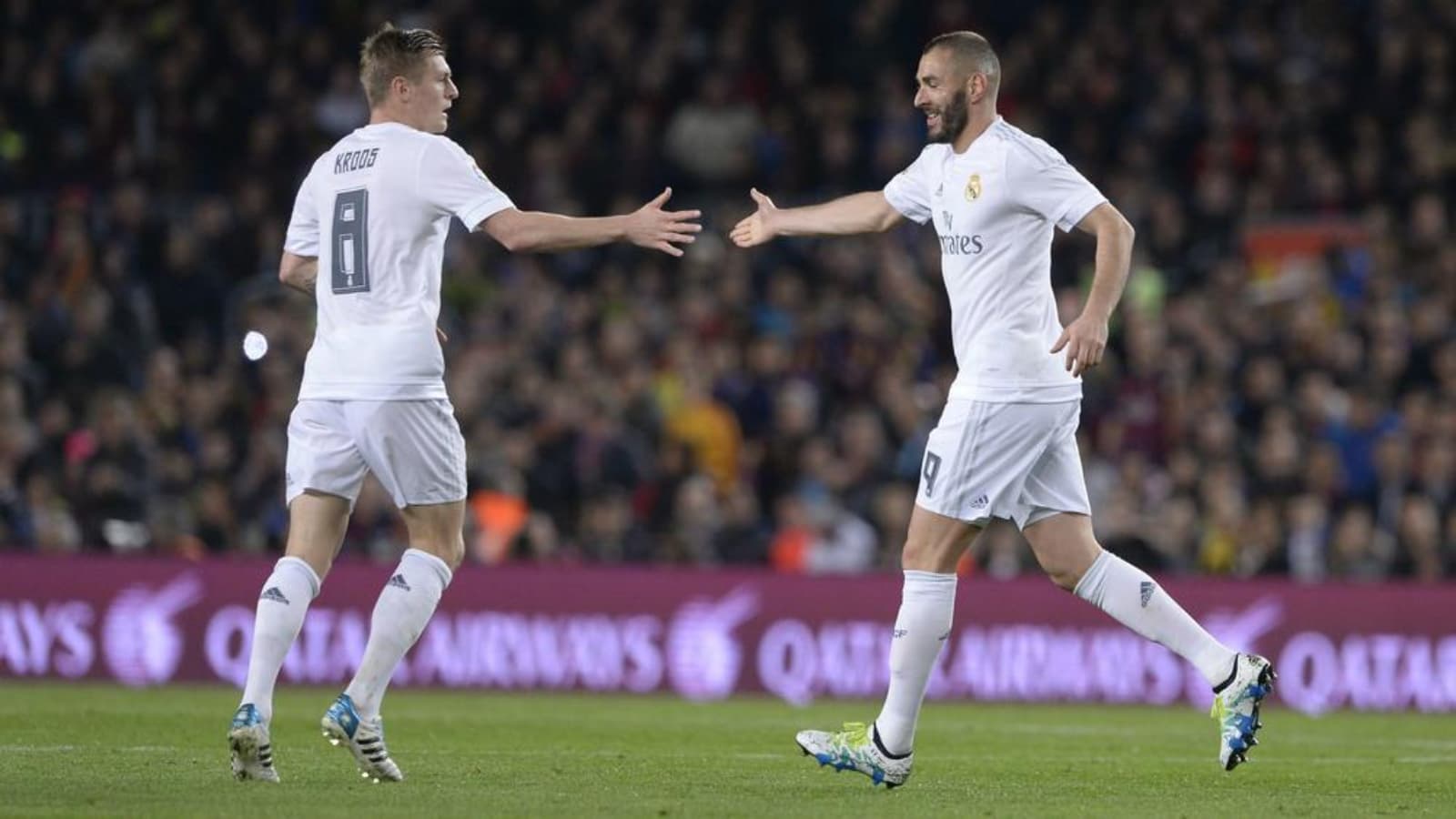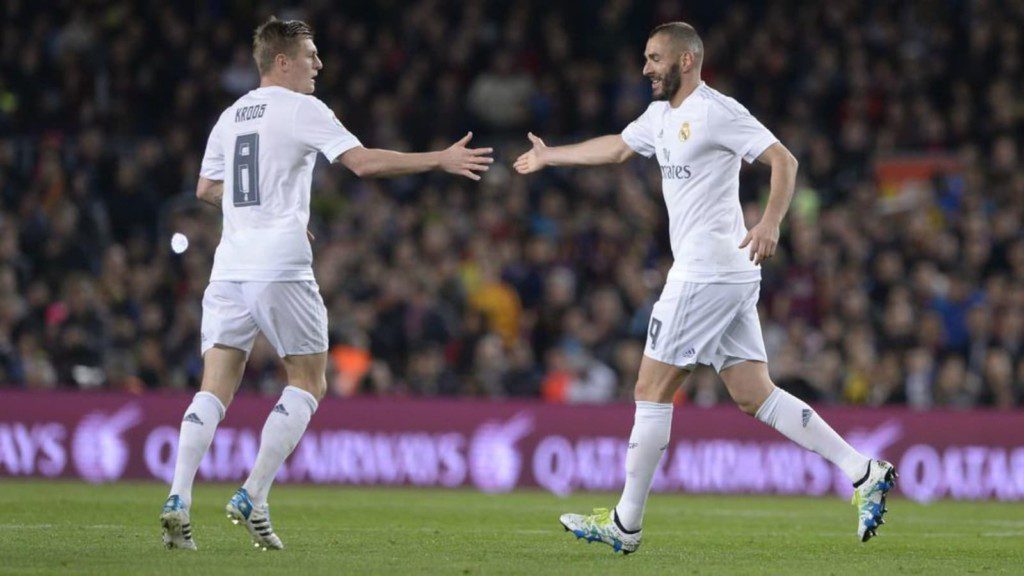 Real Madrid's Toni Kroos was also one of them, as he felt that many others deserved the award, and not Lionel Messi this year. On his personal podcast, Kroos said, "It's absolutely not deserved."
He acknowledged the fact that Messi and Ronaldo have been the best of the lot for the past two decades but argued that the award should not have gone to Lionel Messi this year, given others had performed better than the Argentine and were more deserving.
"There is no doubt that Messi, with Cristiano, has been the player of the last decade, but this year there should've been others ahead of him," he added.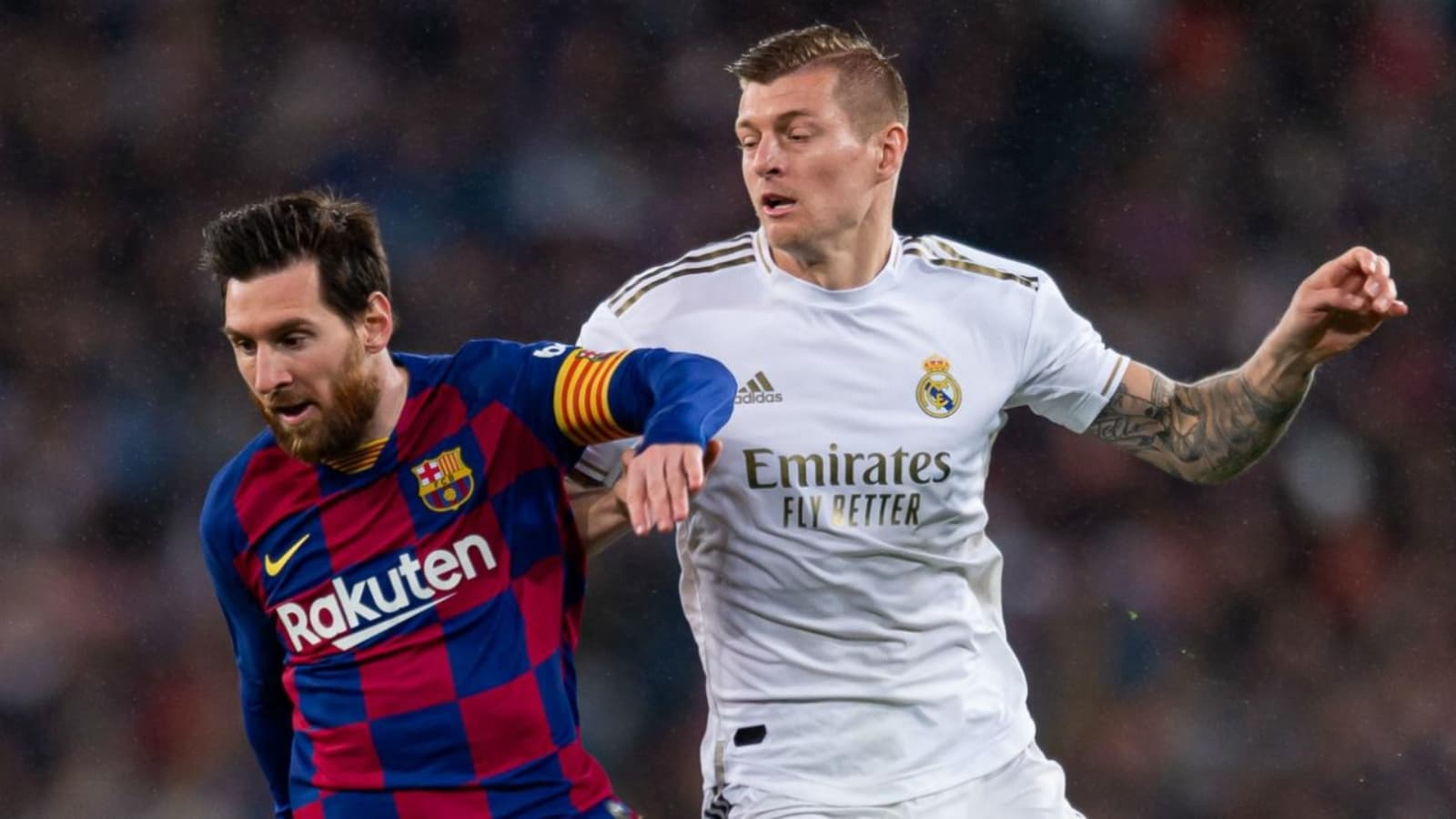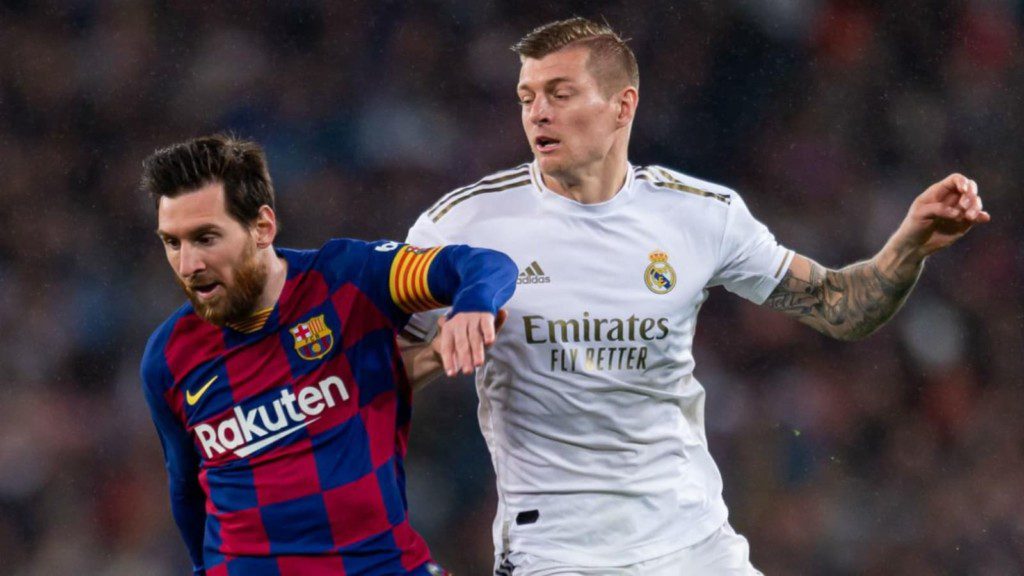 "For me, Karim would have been the number one if you were really looking for the best individual player of the last year because I can see from close quarters what an outstanding footballer he is."
"When I see how many decisive goals Cristiano has scored lately – Manchester United are still in the Champions League thanks to him alone – then, in my eyes, Cristiano would have also come before Messi."
Lionel Messi scored 38 goals and provided 14 assists for Barcelona across all competitions, winning the Copa del Rey title. On the international front, he led Argentina to a major title win after 28 years winning the Copa America title wherein he finished with the most goals and most assists with 4 and 5 respectively.
Also Read– Spider-man: No Way Home stars Tom Holland and Zendaya spotted at Ballon d'Or award ceremony